Chipotle Chicken Sandwich. It rocks!
Adapted from Meggan at Culinary Hill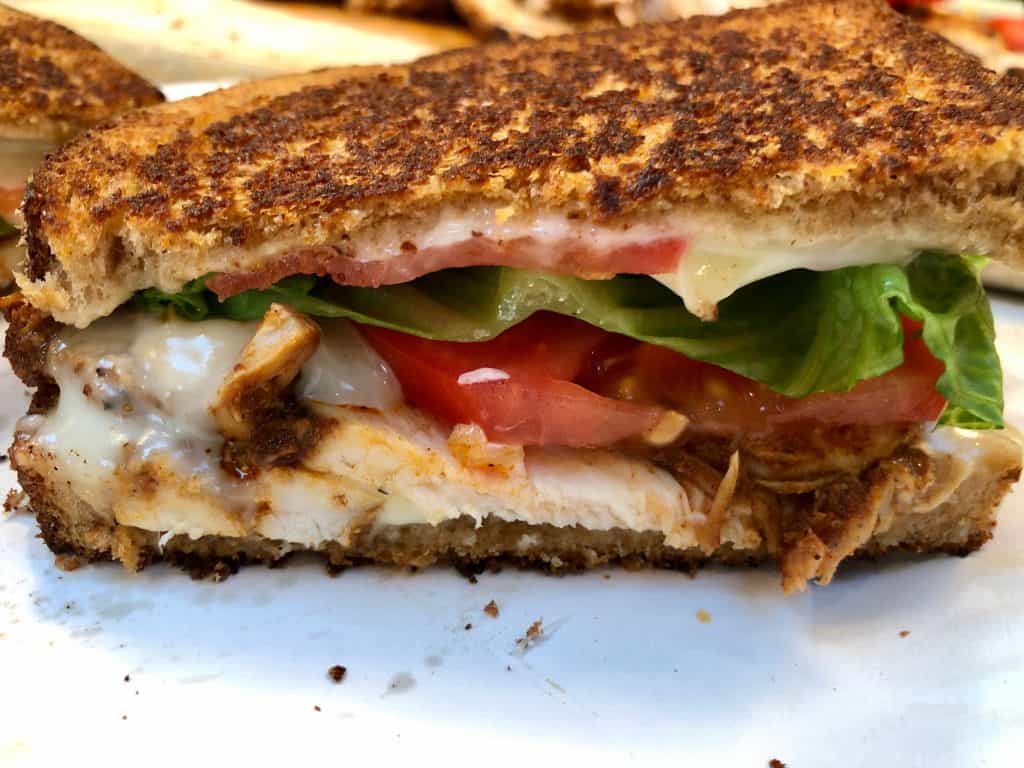 What can I say about this Easy Chipotle Chicken Sandwich??? It rocks! Tastes just like the real thing and you can do so much with it. I love sandwiches...so I couldn't think of a better way to enjoy this chipotle chicken recipe than between two slices of bread.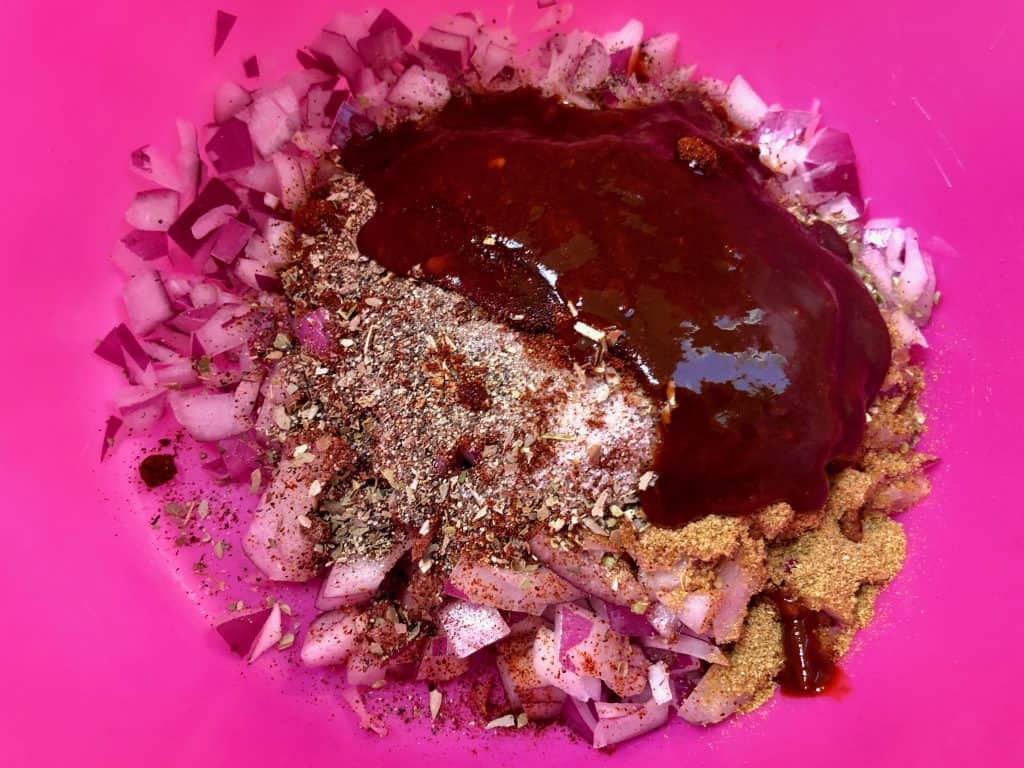 How to make a Chipotle Chicken Sandwich
Let's face it...it's all about the seasoning. I mean, Chipotle has the seasoning down pat, don't they? Here's a mix of spices and seasonings that will get your chicken tasting just like the real thing.
Get a bowl and add chopped red onion, chopped garlic, adobo sauce, ancho chili powder, a little olive oil, ground cumin, dried oregano, salt, pepper, and a little water. Grab your best stick blender and blend it all up until it's nice and smooth.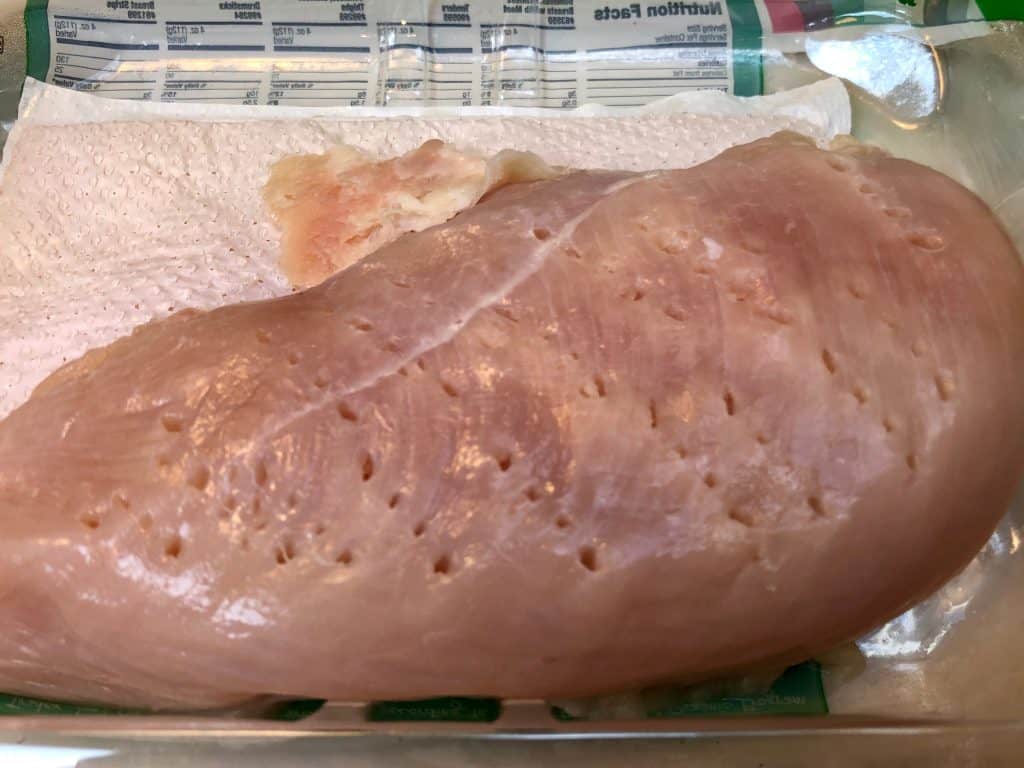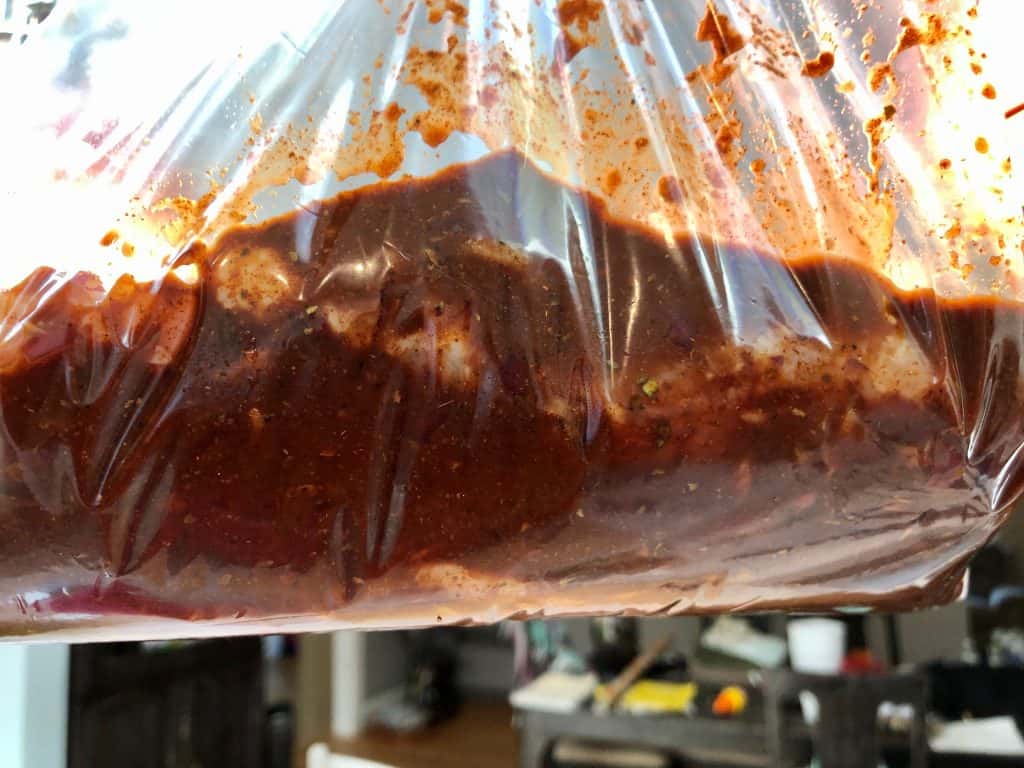 Take the chicken (I used breasts but you can absolutely use thighs), grab a fork and poke a few holes in it so the marinade gets all in there, and marinate the chicken for at least 2-3 hours or preferably overnight for the best flavor. I only marinated mine for about an hour and I'll say that it wasn't long enough.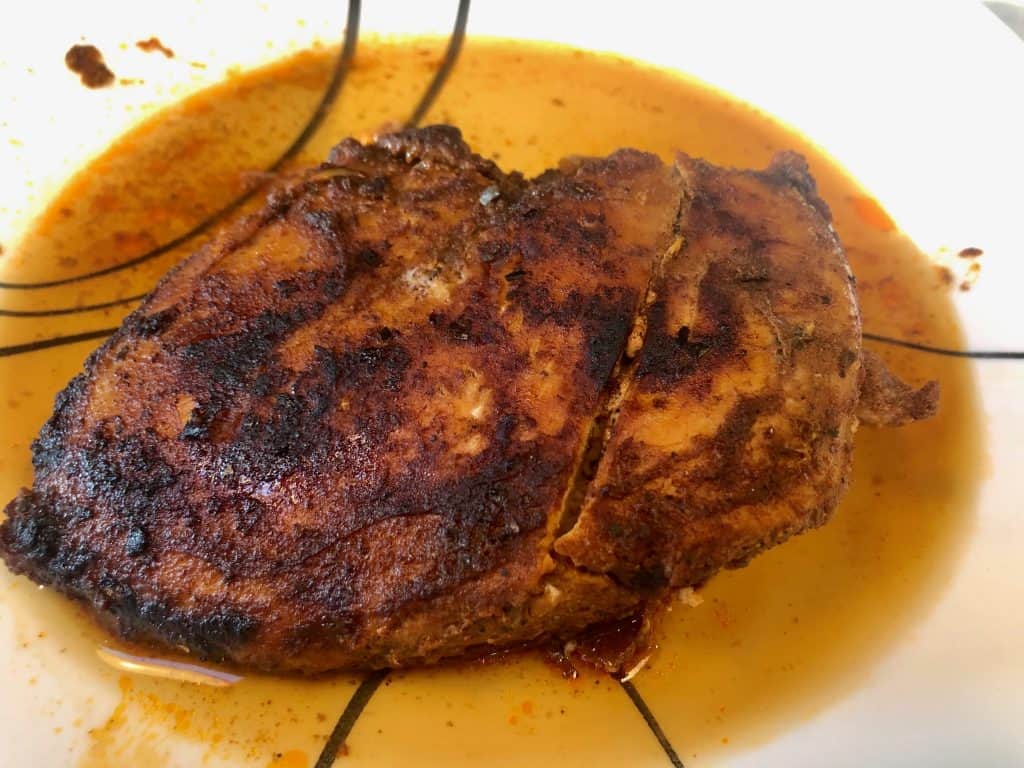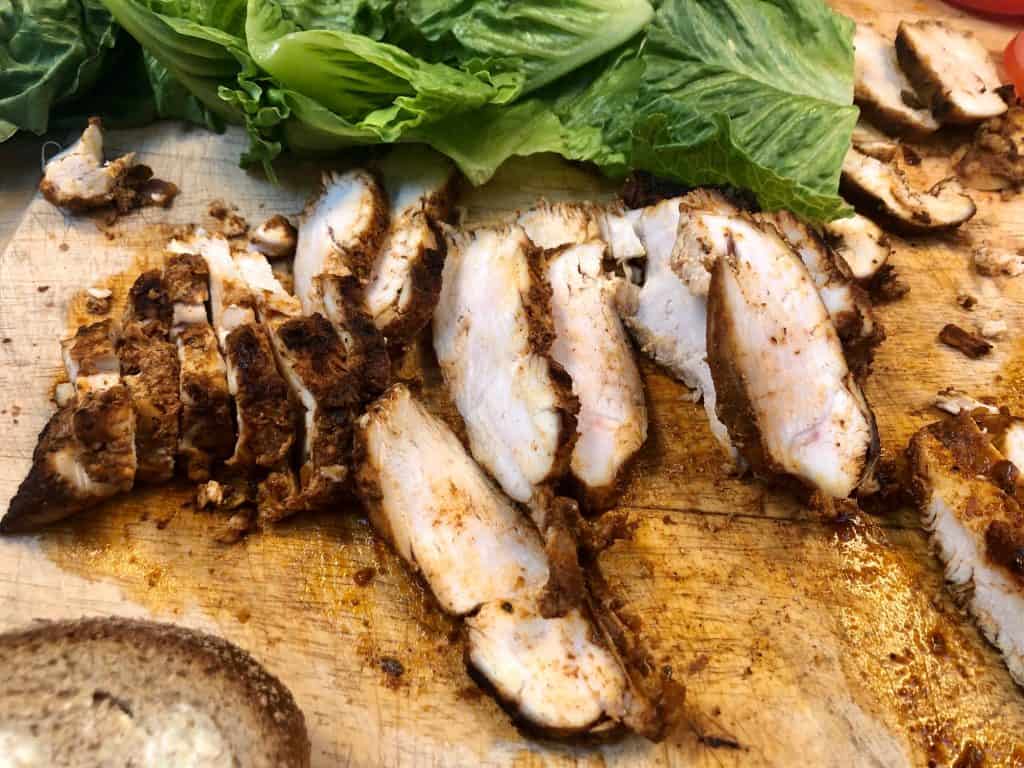 You can fry the chicken or grill it. I fried it in my All-Clad Fry Pan, let it sit for at least five minutes and thinly slice it.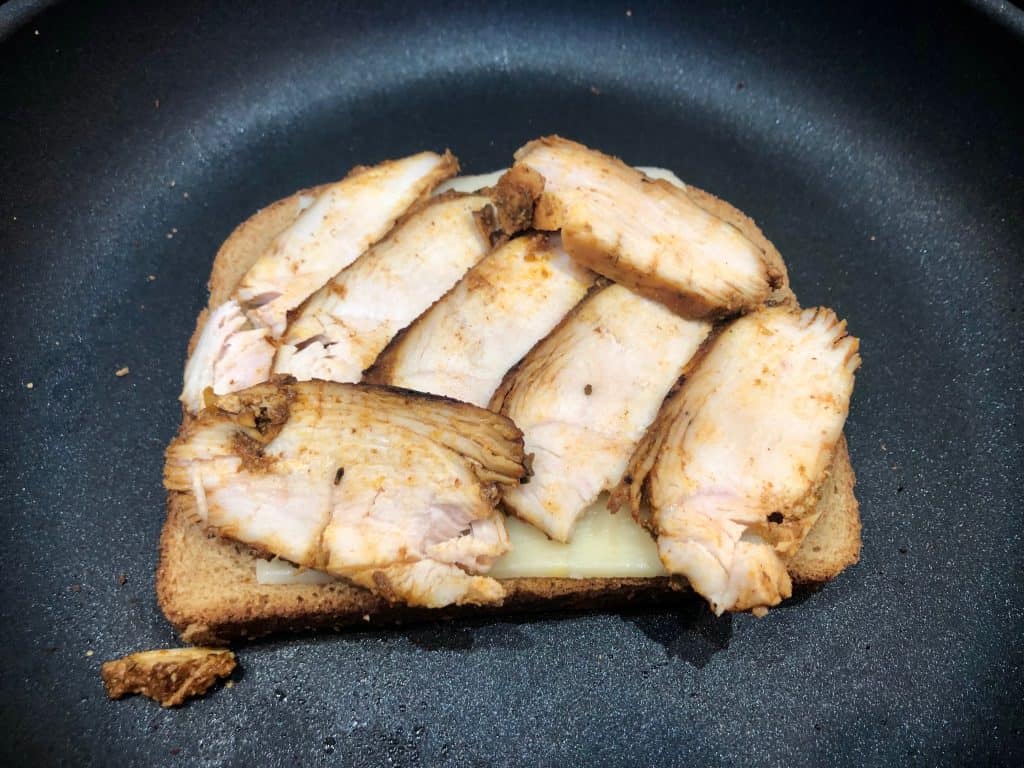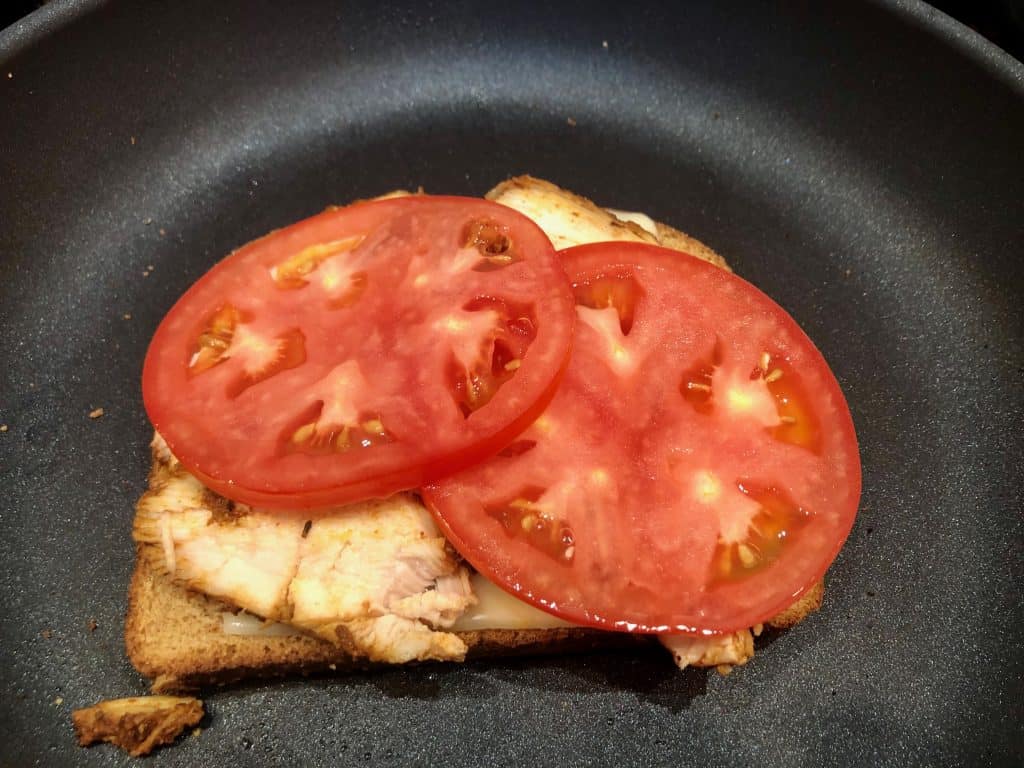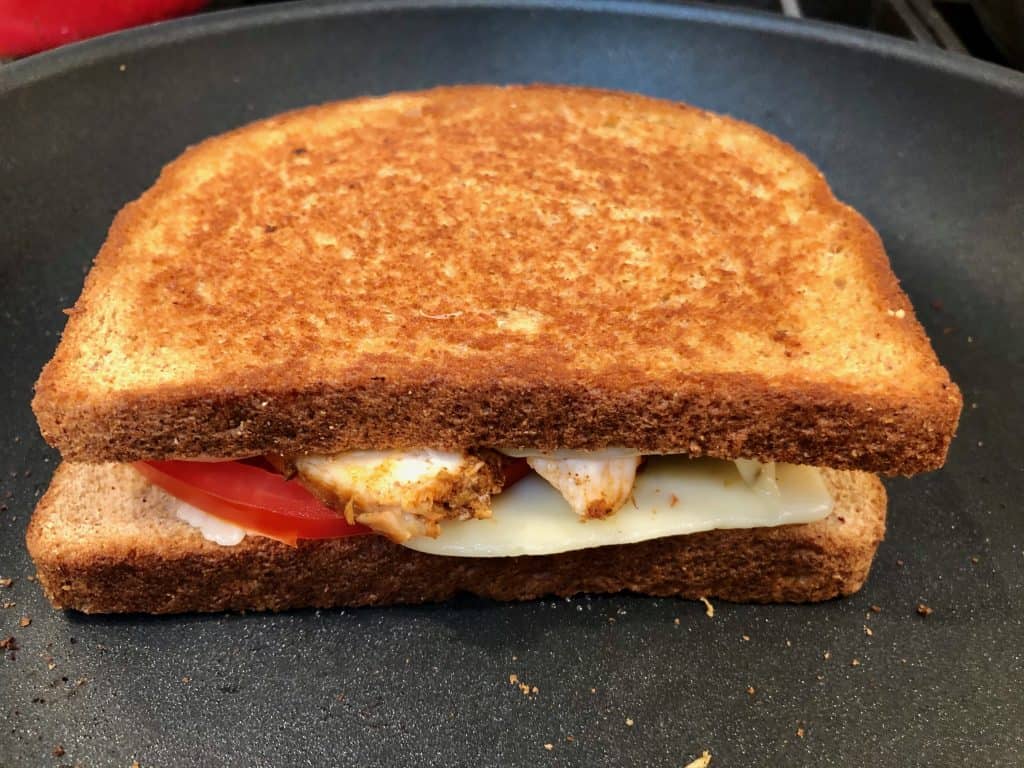 Not only did I make a Chipotle Chicken sandwich...I made a Chipotle Chicken melt! Threw it all over some pepper jack cheese, added some lettuce and tomato, and melted everything together. It was SO awesome!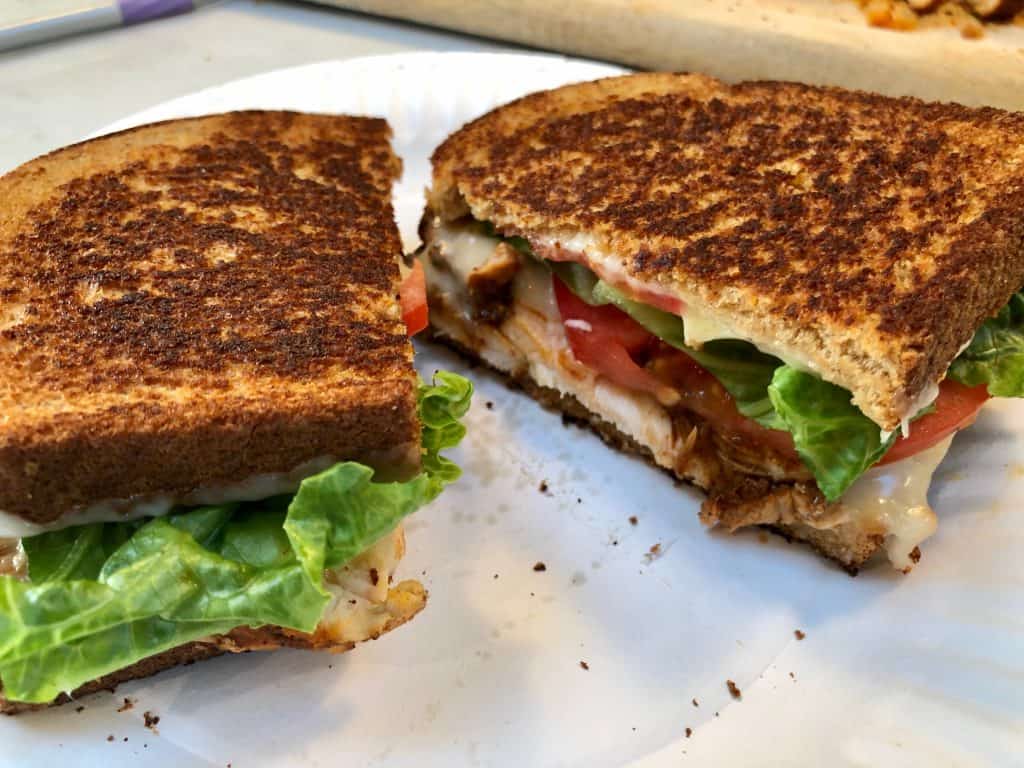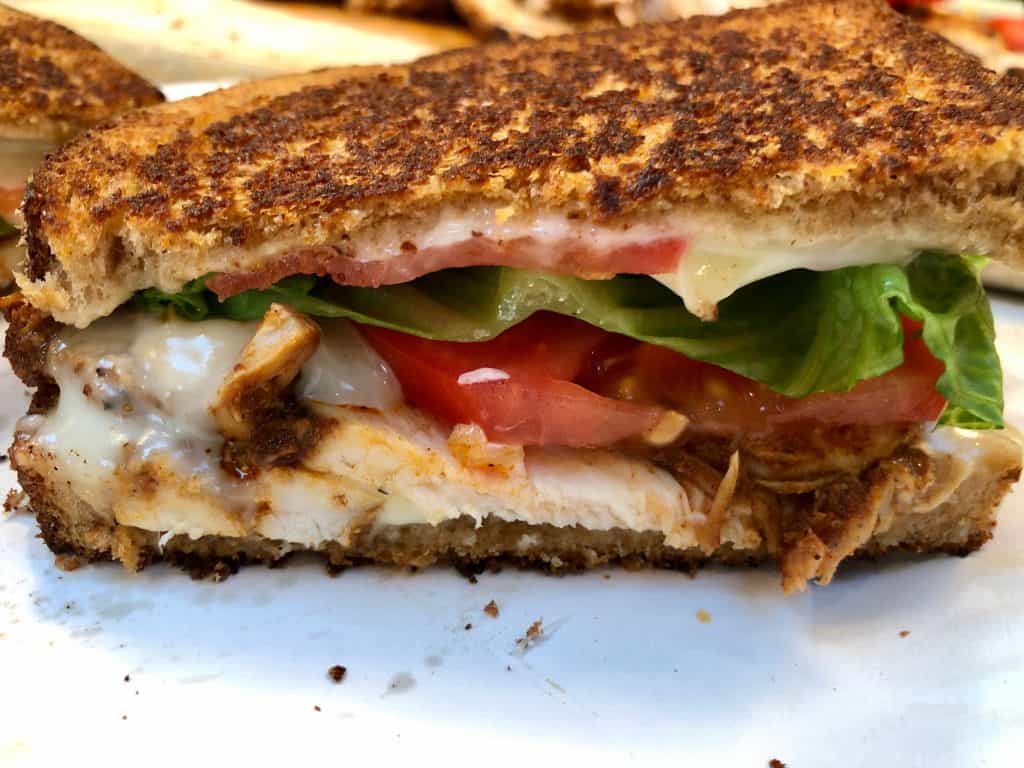 I love having sandwiches for dinner. If you do too, make sure to check out this Turkey Bacon Chicken Salad or BBQ Pulled Chicken Sandwich or Air Fryer Chicken Pesto Sandwich with Sauteed Onions.
Amazeballs!
---
What is chipotle chicken made of?
There are two main ingredients to chipotle chicken - Adobo sauce and ancho chili powder. Those two are what give the chicken that nice, spot-on flavor you come to know so well from Chipotle.
Tools I used in this recipe:
---
Get the recipe here
Thanks so much for this awesome recipe Meggan!
I love chicken sandwiches, particularly melts so I added some pepper jack cheese, lettuce, and tomato and used my best non-stick pan to fire up a cheesy melt with this recipe!
Meggan's recipe is spot on! And if you want to make the melt just butter one side of two pieces of bread and add it to a heated non-stick pan. Then add a slice of pepper jack, the sliced chipotle chicken, lettuce, tomato, and another slice of cheese (if you'd like). Cook for 2-3 minutes, flip and cook for another 2-3 minutes!
Enjoy!
---