Adapted from Katerina at Diethood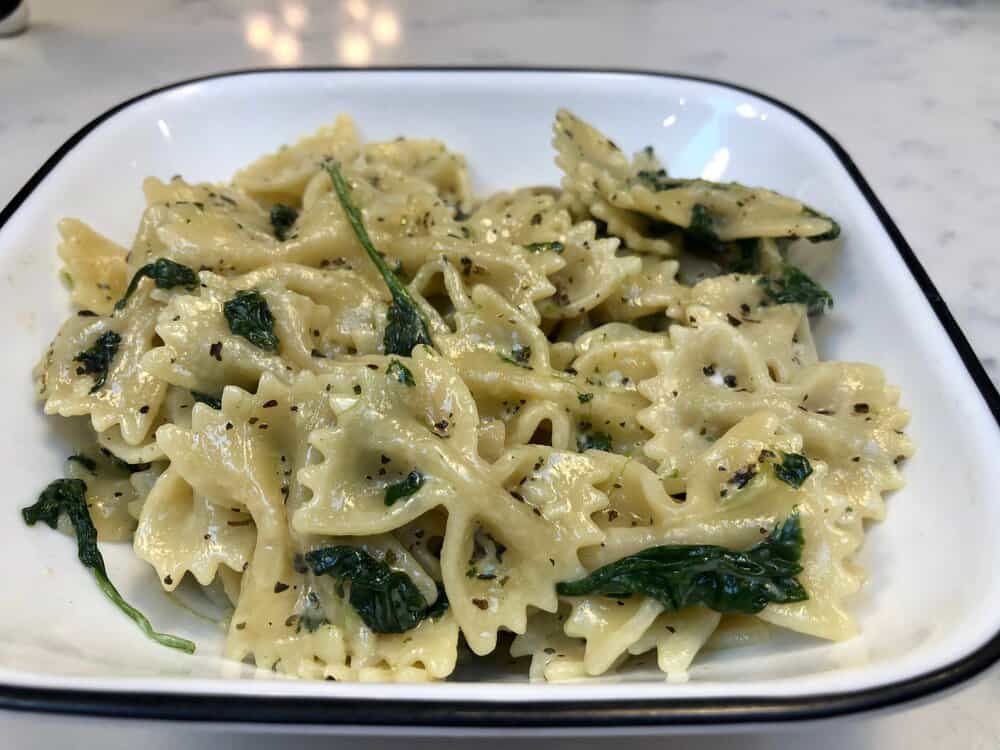 Friday is pasta night and this Creamy Pasta with Spinach recipe did NOT disappoint! Easy to make and full of flavor…I'll be making this one again in the not to distant future.
Want to get adventurous? Try making your own pasta with my Homemade Farfalle Pasta recipe. You'll never go back to boxed pasta again.
Also, be sure to try my Creamy Spinach Gnocchi with Basil and Tomatoes if you're in the mood for some more creamy delights!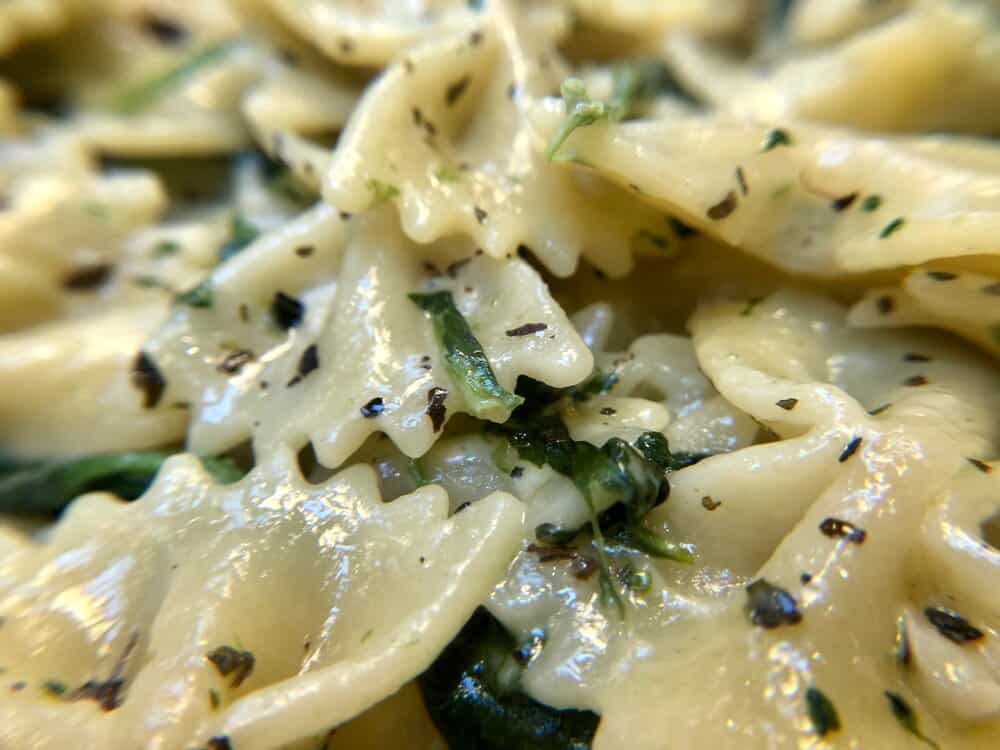 Got two thumbs up from The Guinea Pig for this dish and I'm not surprised. I made just under two pounds of this creamy pasta with spinach and it was a perfect amount. Had a few helpings that night and even had enough for leftovers too!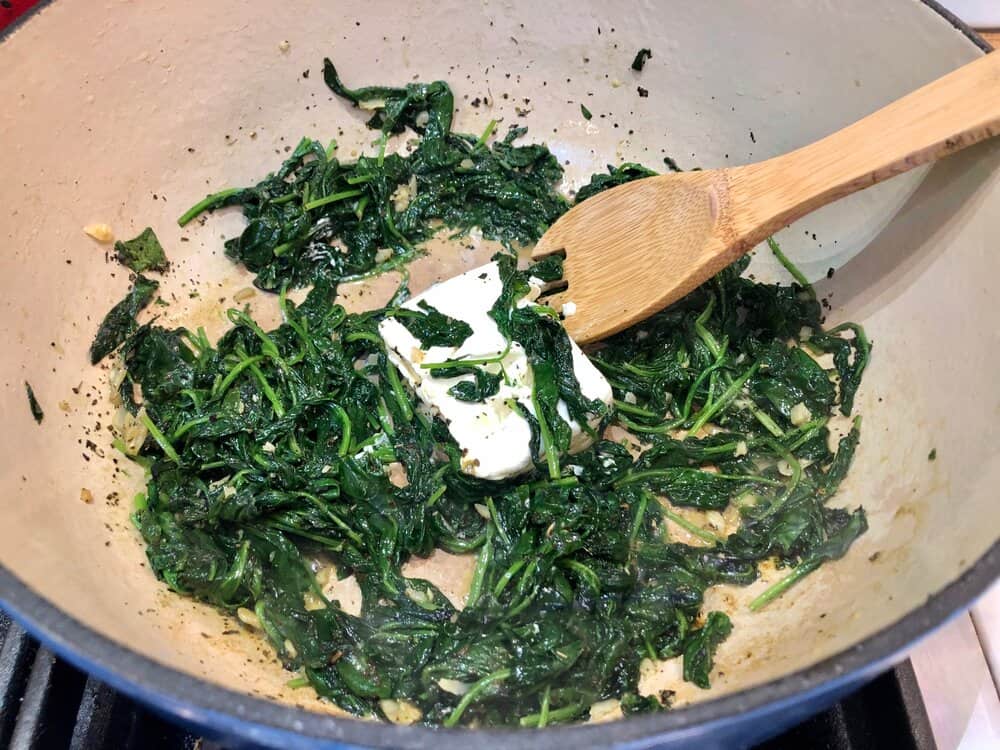 I love a good pasta with cream sauce and this recipe uses a little cream cheese to give us that creamy texture.
If you love cream sauce, you gotta try this Healthy Shrimp Pasta and the Creamy Gnocchi with Spinach. Delizioso!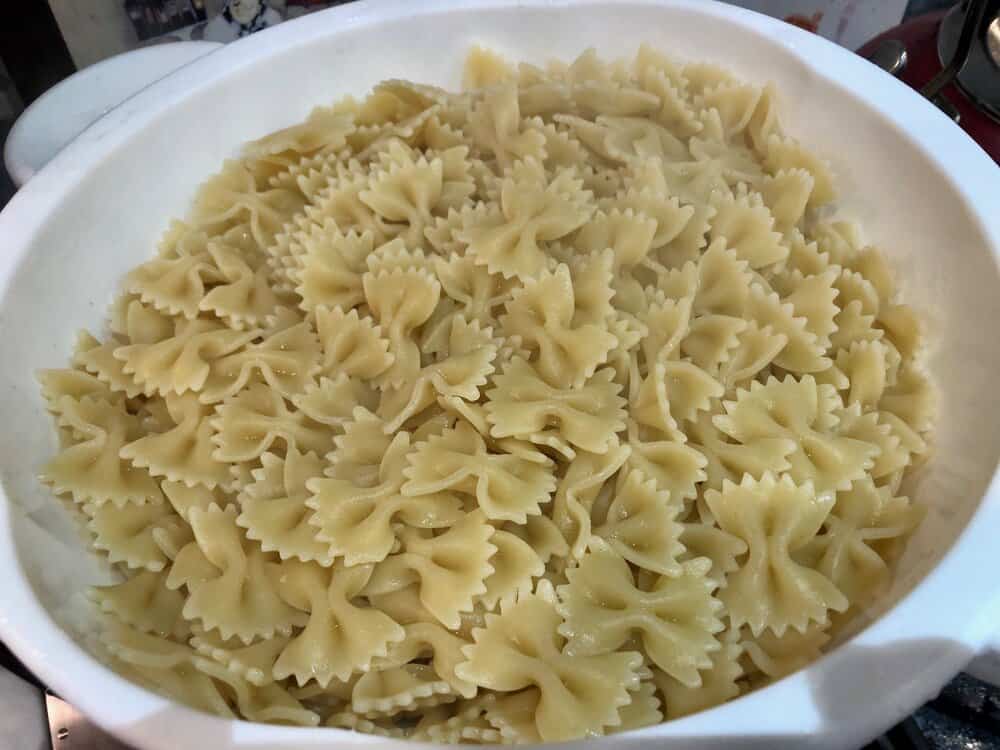 How to make Creamy Pasta with Spinach?
Precook the pasta: I used Farfalle, or bowties for this recipe. Cook them up per the instructions while you get all the other ingredients ready for the dish.
Cook the spinach: Add some butter and garlic and start cooking the spinach. Work in batches if need be but start cooking the spinach.
Start putting it all together: Add the cream cheese to the spinach and the cooked pasta. Mix together until thoroughly combined and the cream cheese is melted.
Finish the dish: Top with Parmesan cheese (if desired).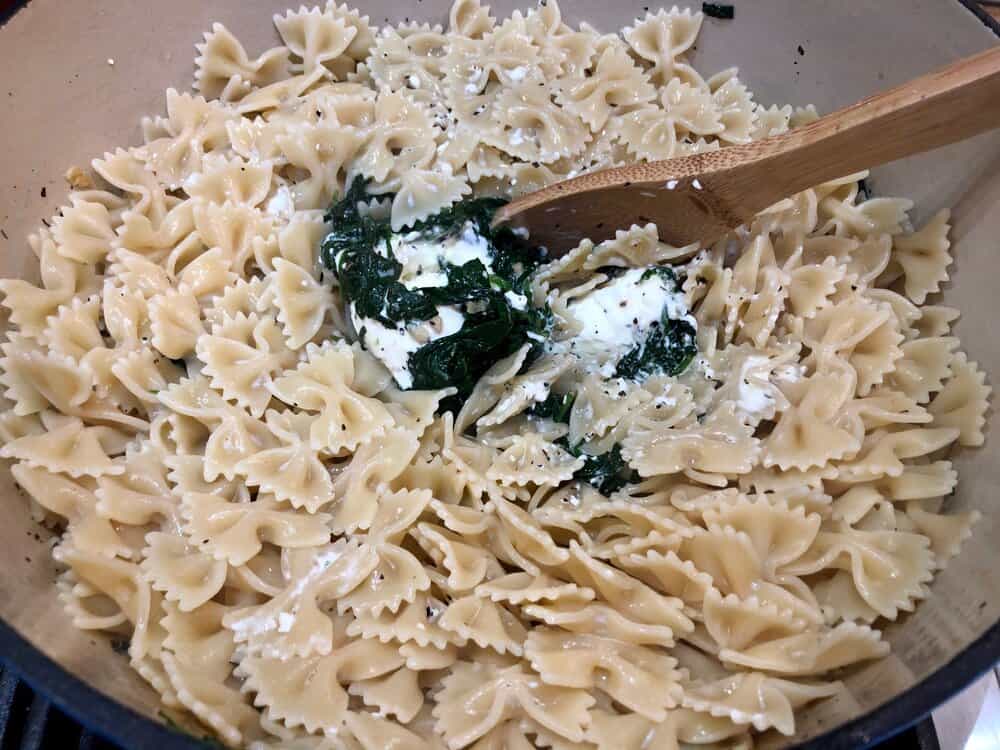 Just putting the finishing touches on this creamy pasta with spinach dish. One of my fans even recommended adding some grilled chicken into this recipe…just might do that next time.
---
How do you cook spinach with pasta?
Spinach is one of my favorite vegetables to cook with my pasta because it's so easy. It's a quick-wilting leafy green that doesn't take a lot of time to cook.
Most of the time you can either precook it and set it aside to throw in later, or quickly cook it up at pretty much any point during the preparation, even the end. It's hard to get in trouble using spinach in your recipe, so don't stress over it even if you miss a step in the recipe.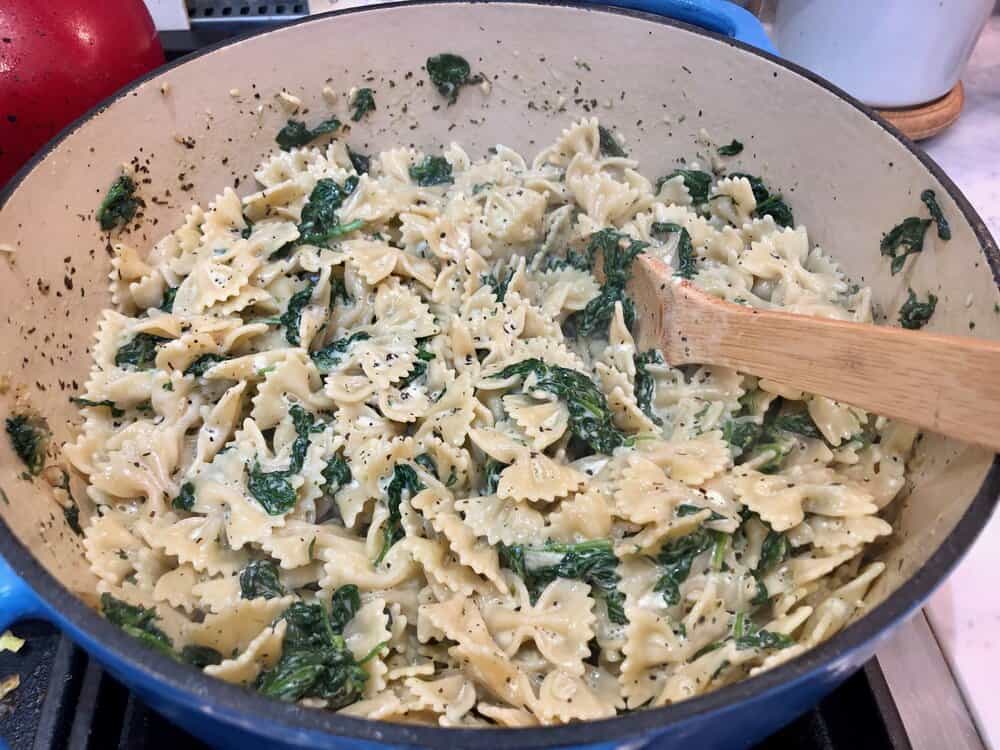 The finished product! Glad I used my Lodge Dutch Oven for this recipe…we had creamy pasta with spinach for days!
---
Tools I used in this recipe:
---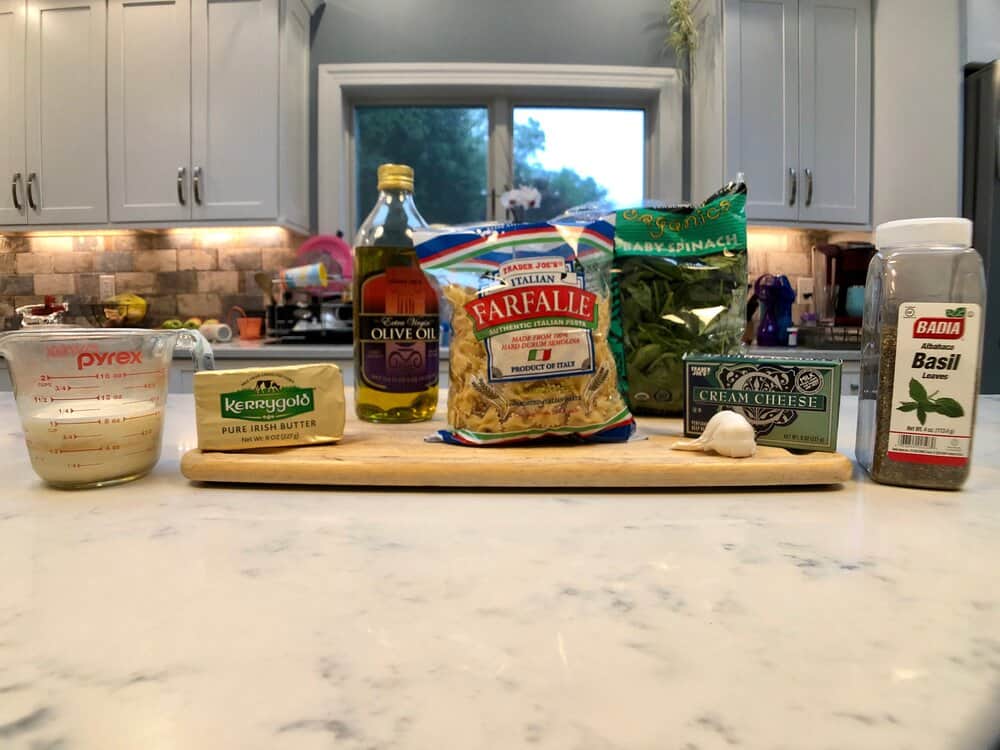 Creamy Pasta with Spinach
Ok so here's the link to the recipe. Like I said, I got this one from Katerina at Diethood. The whole family loved it!
I added a bit more milk to this because I wanted it a little on the creamier side because I knew I was going to have leftovers.
---