LET ME HELP YOU!
I'm all about helping people…and this blog allows me to do just that!
Subscribing to my weekly newsletter is simple, FAST, and fun! And when you do, you'll get 5 NEW, FAST FAMILY MEAL IDEAS (ones that I personally cooked the previous week)…delivered RIGHT TO YOUR INBOX!! This way you can either use them ALL or at least have a few options to choose from to help you plan for the week!
And as a special THANK YOU for subscribing…I will personally email you your FREE copy of my eBook with my TOP 10 FAST, family recipes!!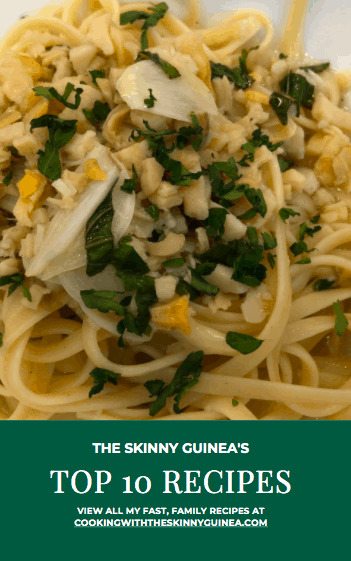 To SUBSCRIBE to the newsletter, simply scroll to the bottom of this page (or in the sidebar on any page on this site…including this one) and just fill in your email. That's it!! You'll be all set to start receiving the newsletter and NEVER AGAIN have to worry about the question, 'What's for dinner?"
So keep an eye out in your inbox (or your JUNK folder) every Friday (or maybe Saturday) for your 'What's Cooking This Week' email from The Skinny Guinea.
Hope you enjoy!
Cooking with The Skinny Guinea: finishing FAST, even in the kitchen!
---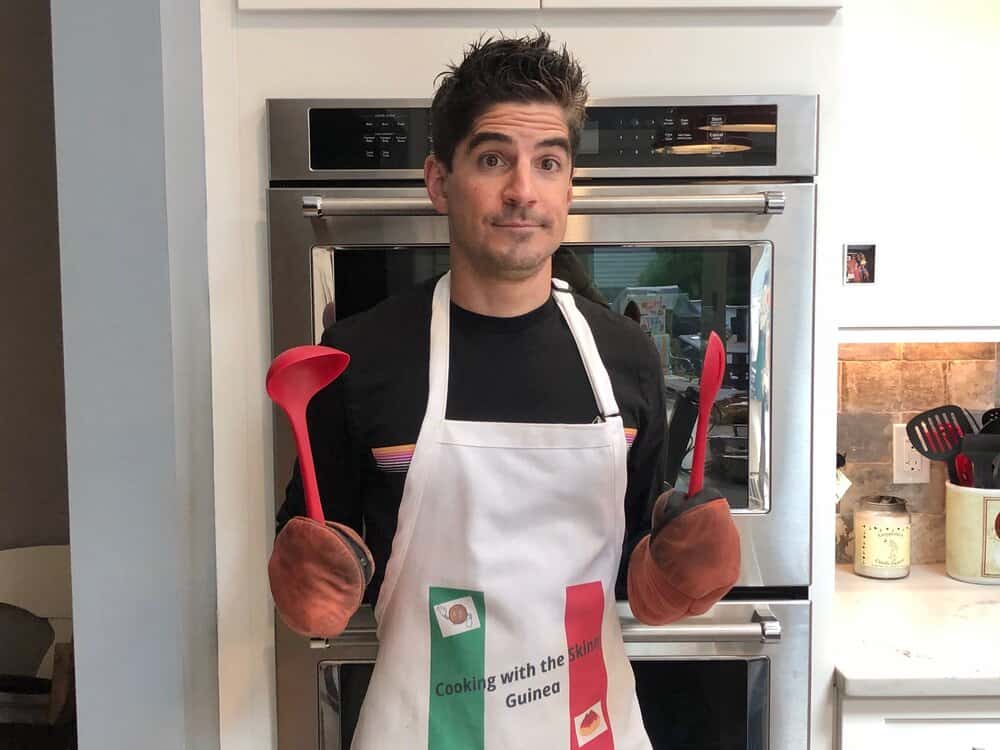 ---