You'll absolutely love this One Pan Sausage and Veggies recipe...I know I did!
Adapted from Chelsea's Messy Apron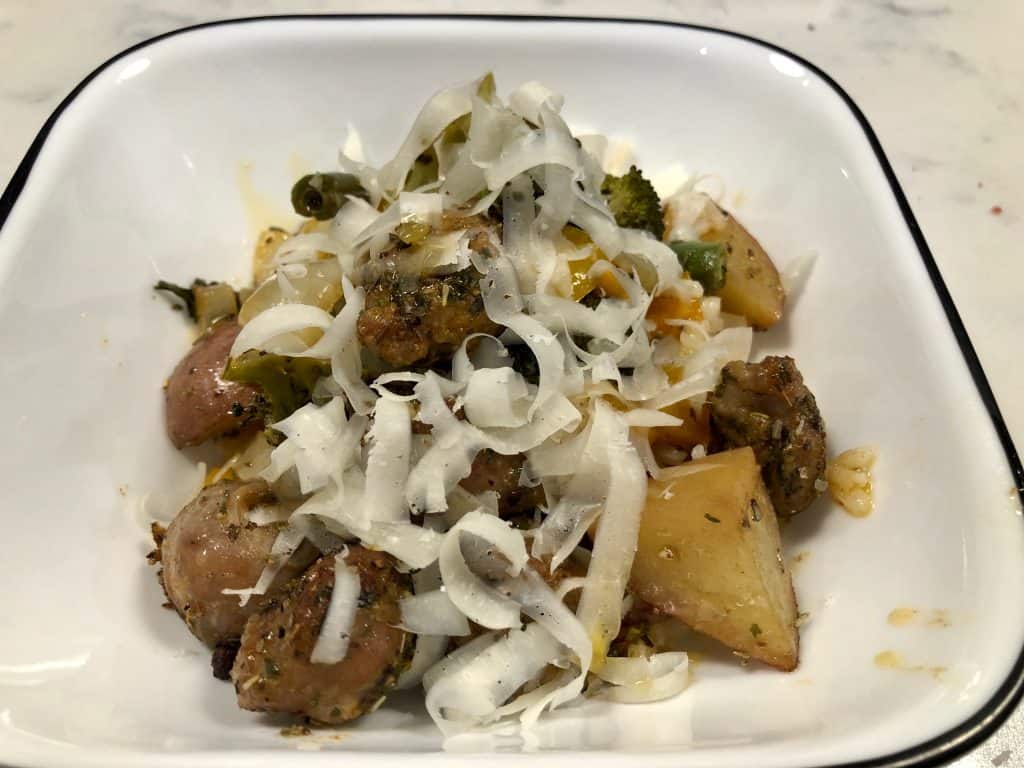 One Pan Sausage and Veggies...can it get any easier? There's really something magical about a little food prep, throwing it all on a baking pan, and letting the oven do the work for you. A very hands-off, tasty dinner that your whole family will love...yes please!
You like easy baked recipes, be sure to check out my Baked Italian Meatball recipe.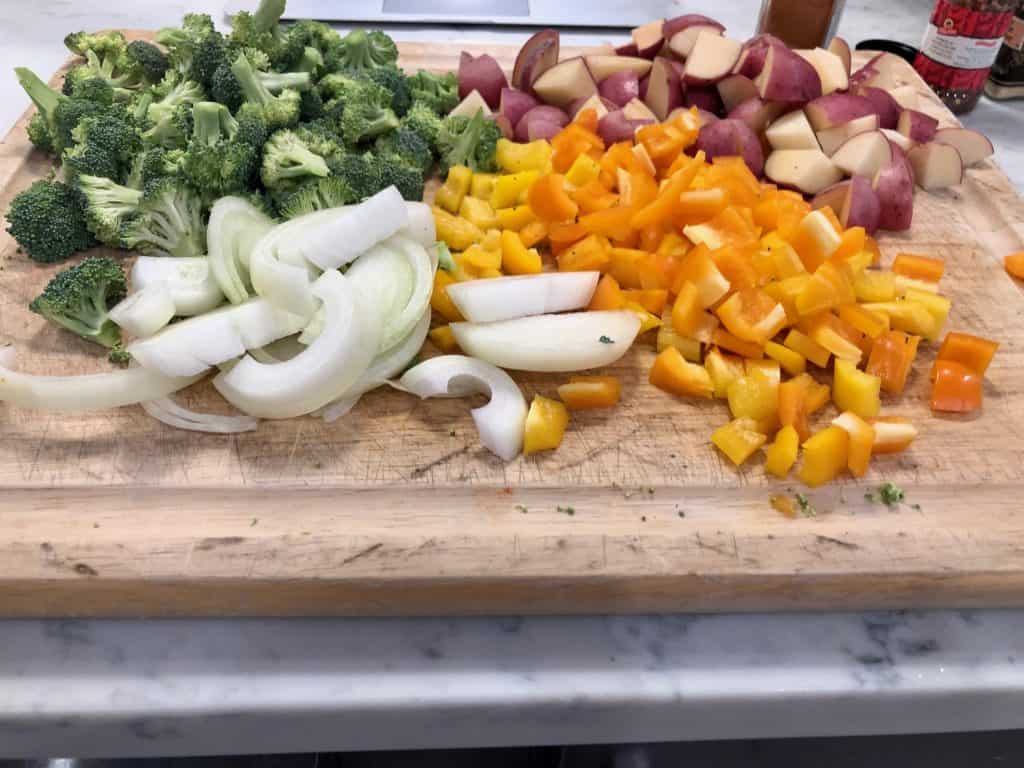 What vegetables go with sausages?
Sausage is a pretty versatile protein. It can be paired with a lot of vegetables and sides. Some of my favorite veggies include onion, broccoli, bell peppers, potatoes and green beans. And that's exactly what we pair it with in this one pan sausage and veggies recipe.
You can certainly use other vegetables in lieu of the ones we use here. Keep in mind though that harder, root veggies will take longer to cook therefore, make sure you chop those smaller to cut down on cooking time.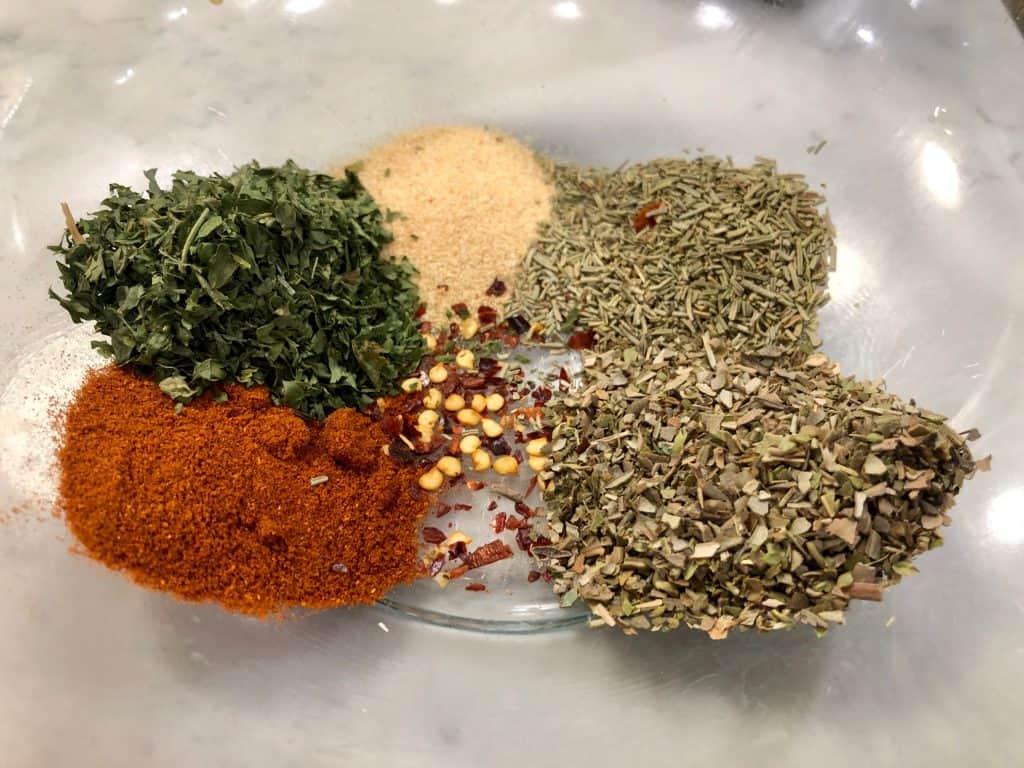 How do you make one pan sausage and veggies?
Part of the simplicity of this one pan recipe is the simplicity in the seasonings Chelsea uses for it. Some paprika, garlic powder, crushed red pepper, dried parsley and dried oregano. I decided to add some dried rosemary to it as well which complimented the other spices nicely.
First, mix all your spices together in a bowl and set aside. Also, preheat your oven to 400 degrees.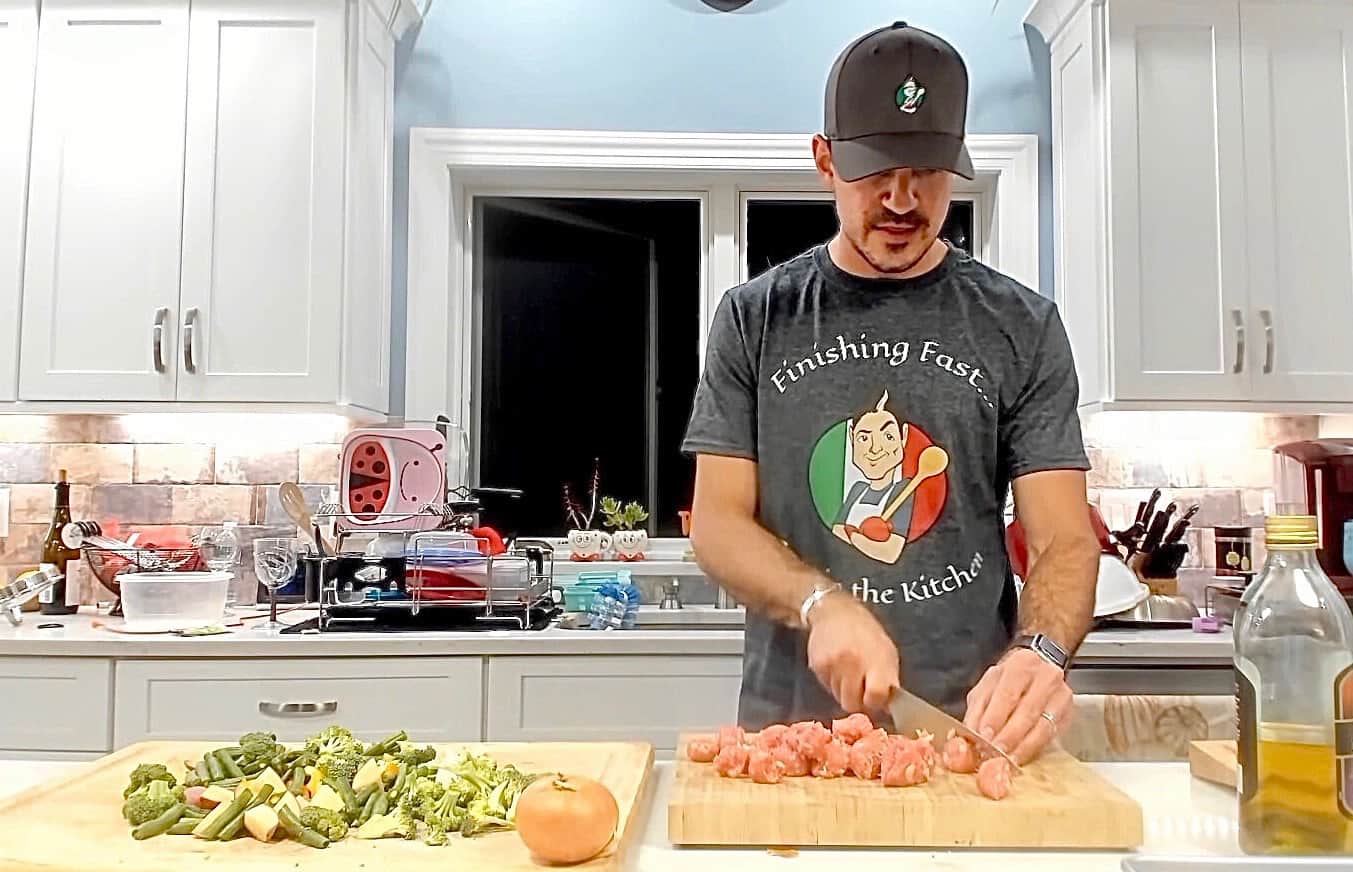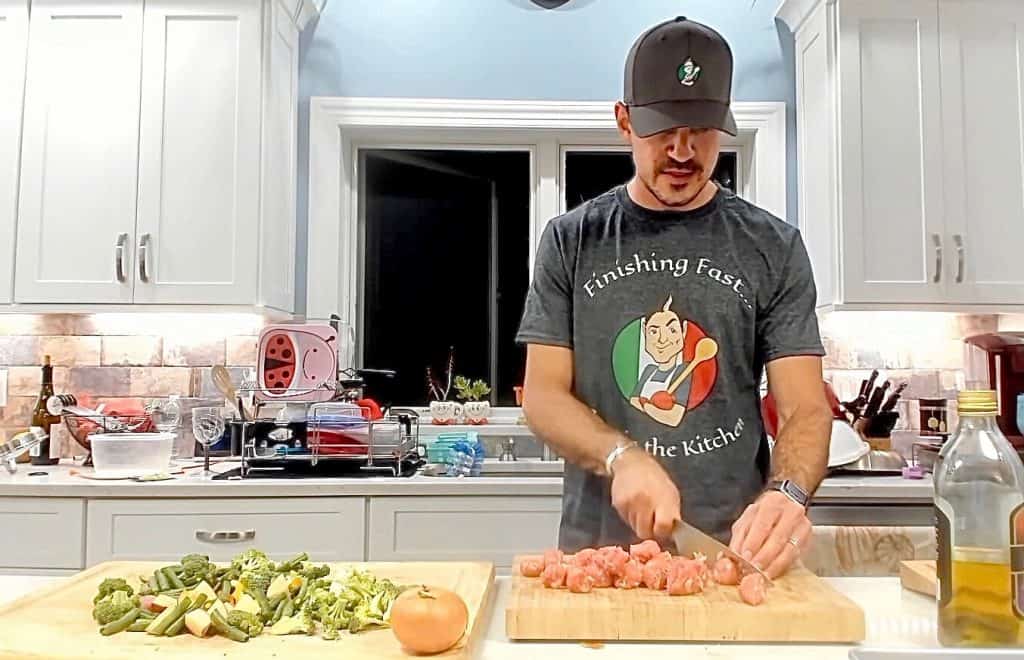 Then, cut up your veggies and sausage. Again, be sure to cut the potatoes up nice and small as they'll take a bit longer to cook.
Next, slice the raw sausages nice and thin. You want them no more than an inch thick.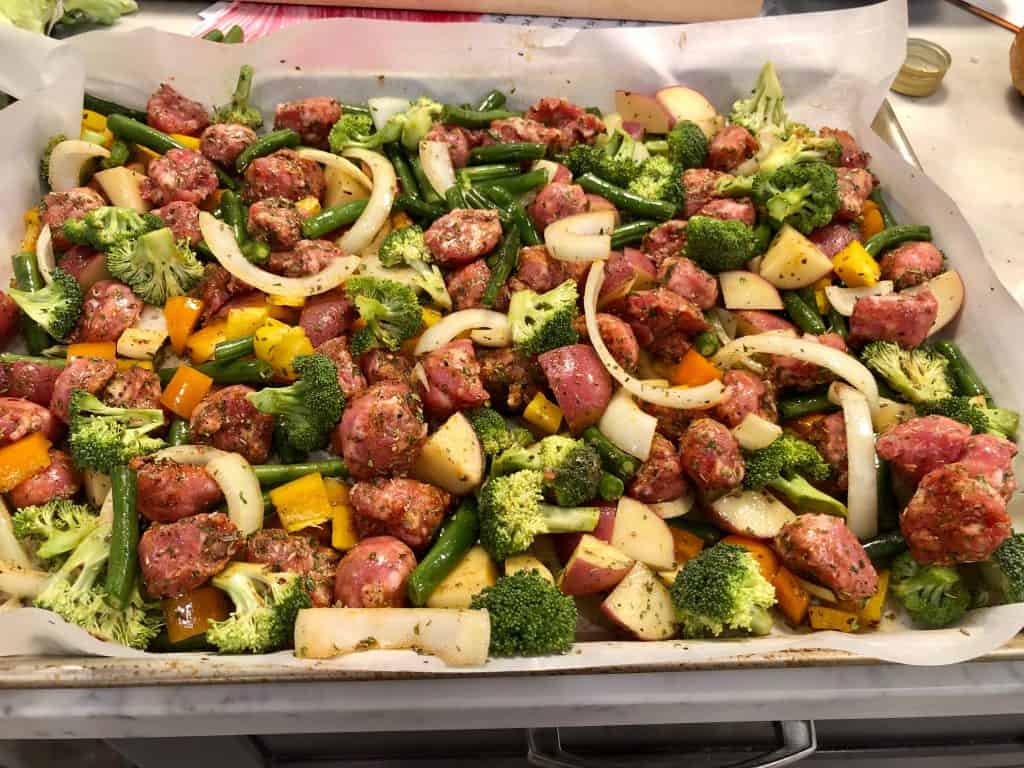 Finally, lay down some waxed paper in a large baking pan and throw everything in there. Sprinkle a little olive oil on top and toss everything together with your hands. Then, sprinkle the seasoning plus a little salt and pepper evenly over everything. Toss with your hands again.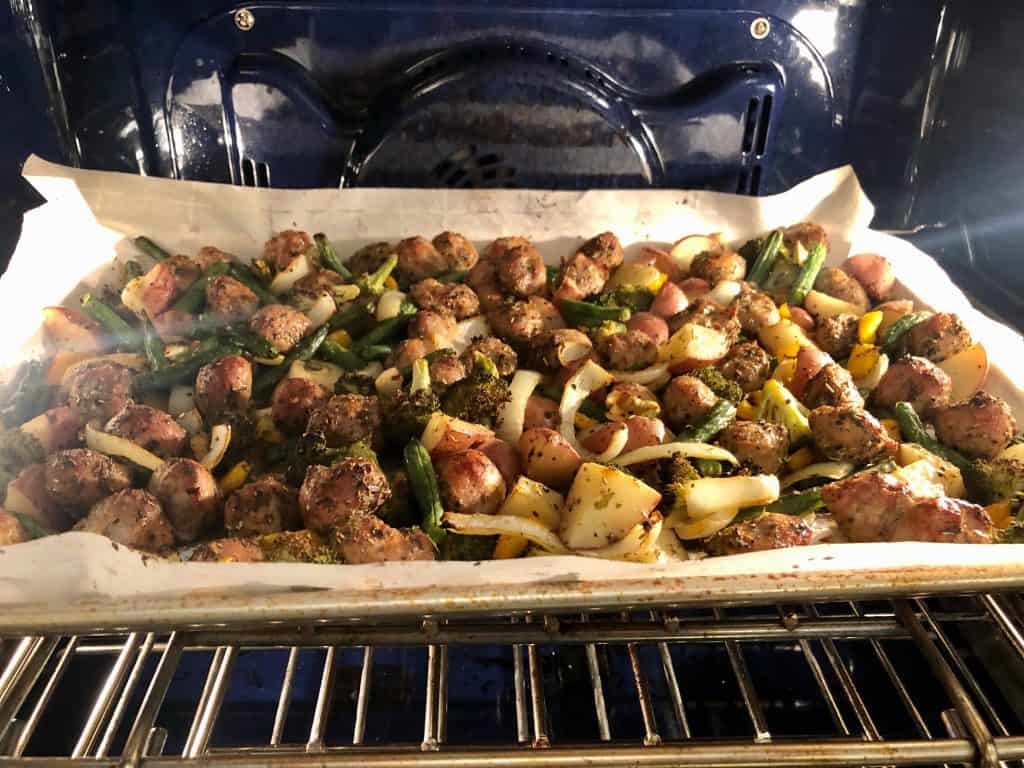 You're going to want to cook this for about 30 minutes, giving everything a good toss about half way through cooking.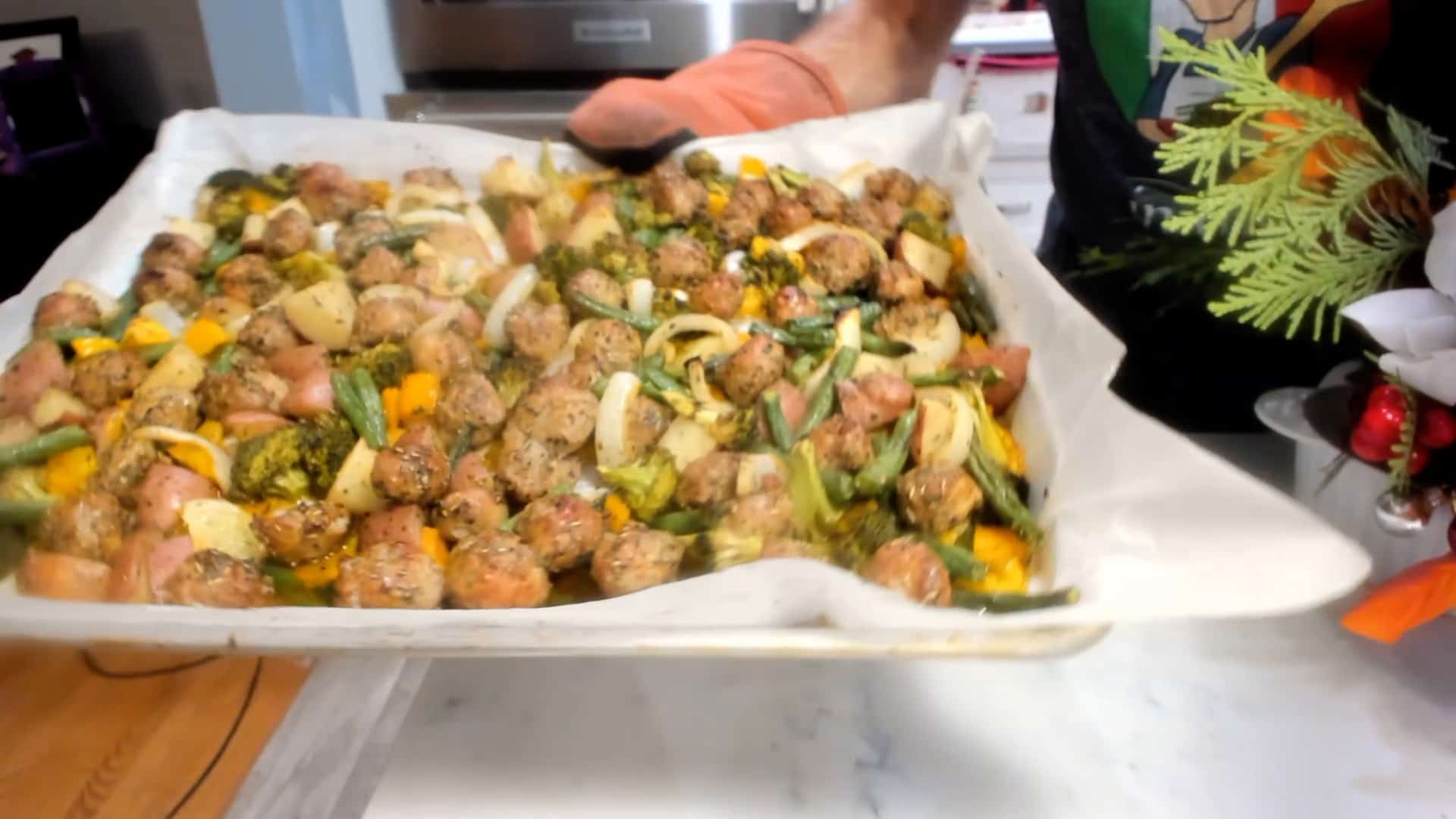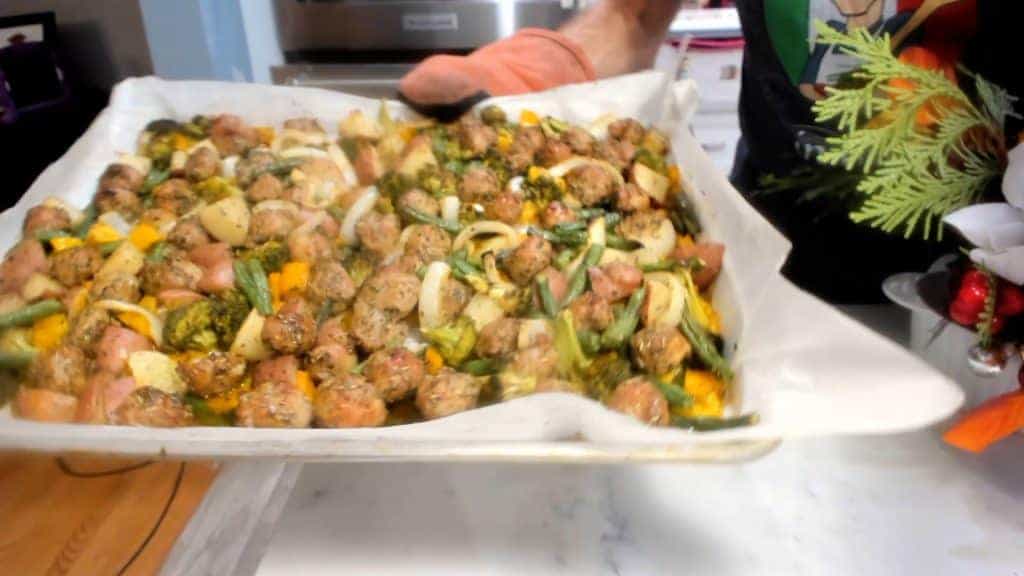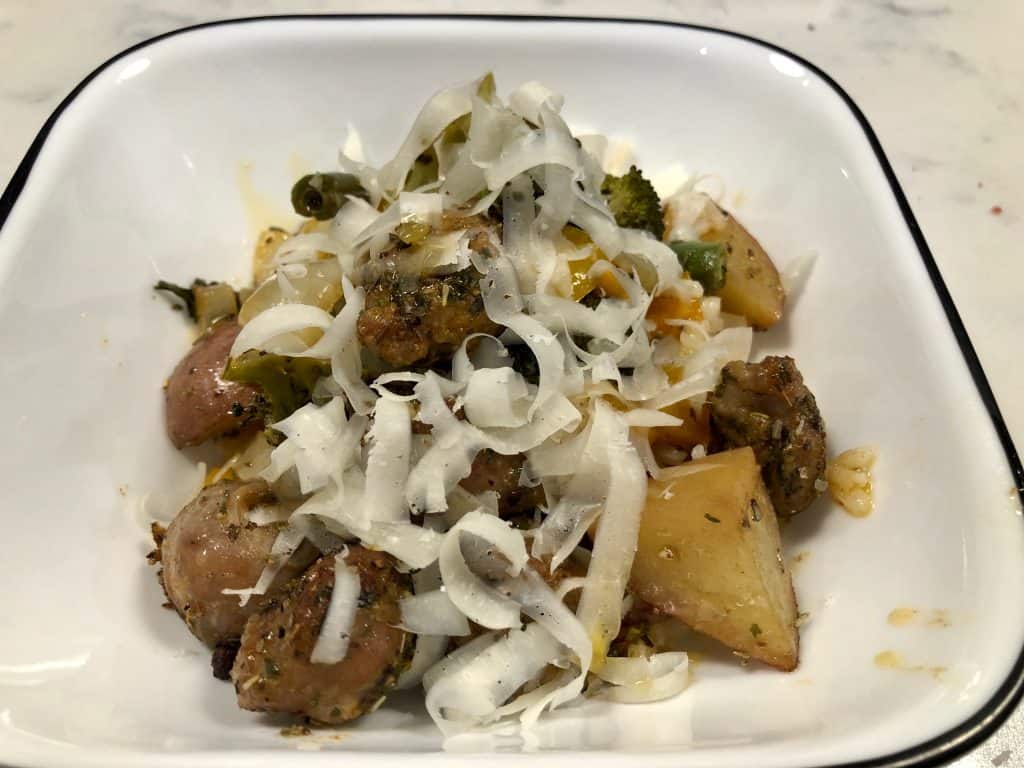 Ta-dah! Just like that you have a quick, easy dinner the whole family will enjoy!
Thanks for the recipe Chelsea...it's definitely a keeper!
---
Tools I used in this recipe:
---
Get Chelsea's One Pan Sausage and Veggies recipe here.