Easy Grilled Shrimp really doesn't get any easier than this!
Adapted from Sara at Dinner at the Zoo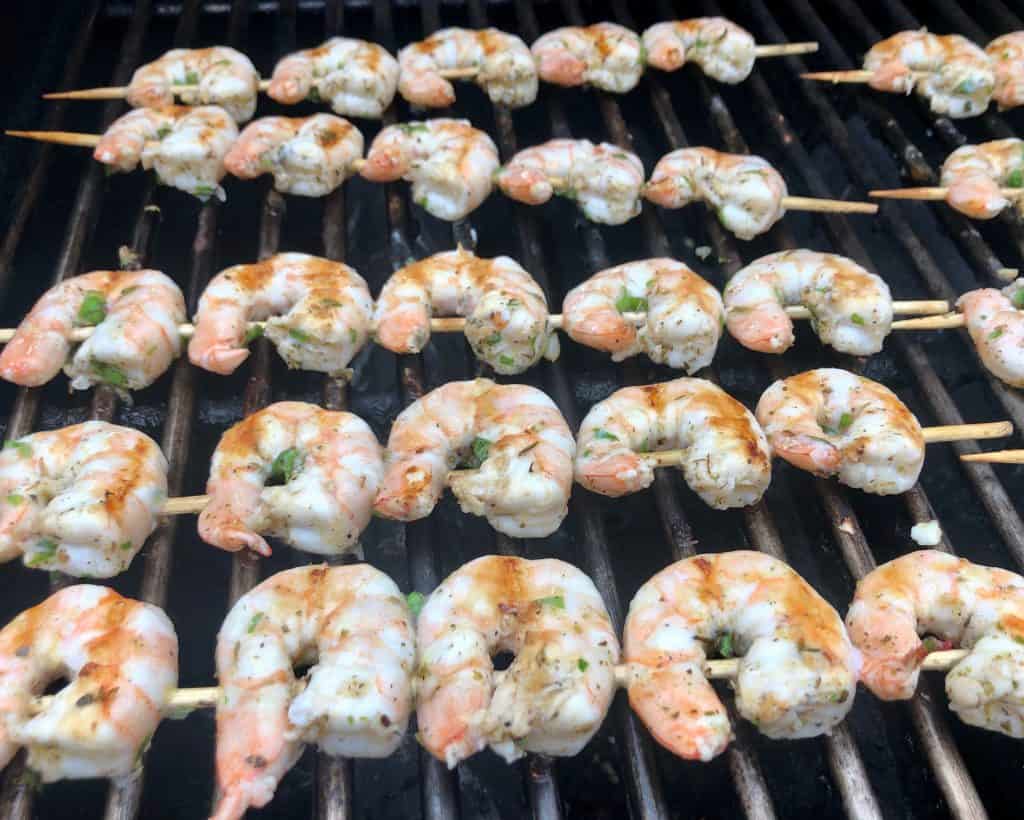 This easy grilled shrimp wouldn't be so easy if it wasn't for Dinner at the Zoo's simple and tasty marinade! Just a few ingredients is all you need to make this a weeknight recipe you'll go to in a pinch. Doesn't everyone love shrimp on the barbie??? I know I do!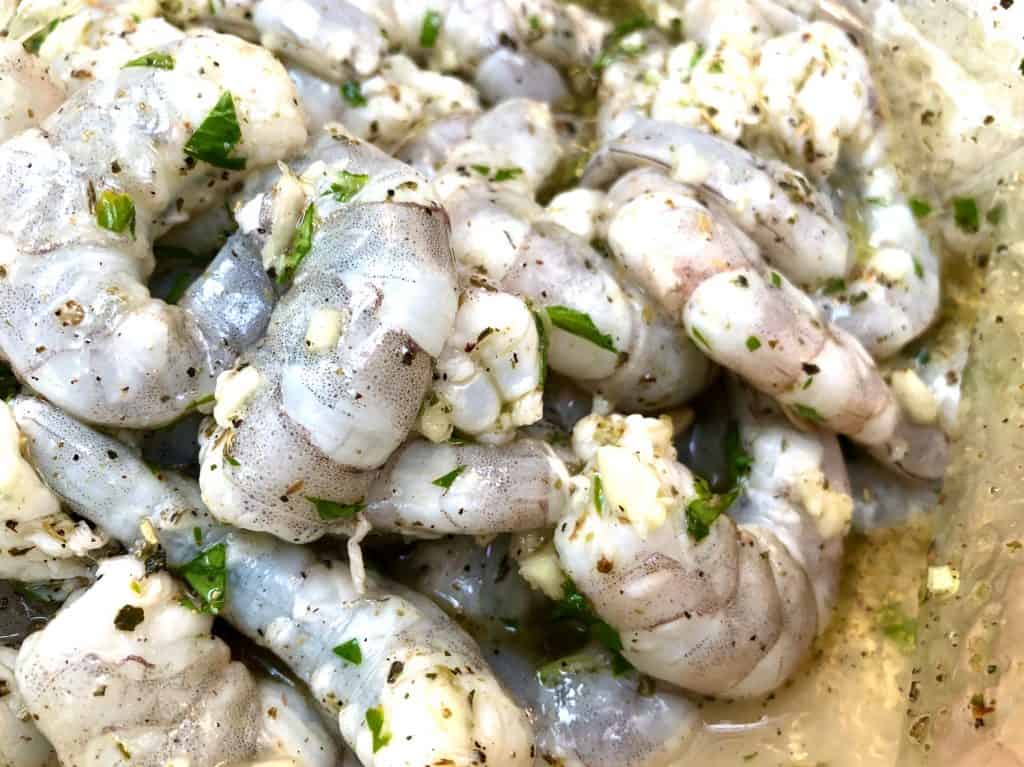 Just love how easy shrimp on the grill is. You guys know I'm all for simple and quick meals so grab your best shrimp, marinate them for 15-30 minutes, throw them on skewers, and fire up the grill. You'll have these shrimp on your dinner plate in no time!
How long do you grill shrimp for?
It literally takes about 2- minutes a side. That's it! Don't take your eyes off of these guys when you have them on the grill because you definitely don't wanna overcook them. Quick and easy.
If you like shrimp, make sure to check out my Shrimp Oreganata recipe. This is a family recipe from my Sicilian ancestors. One of the best!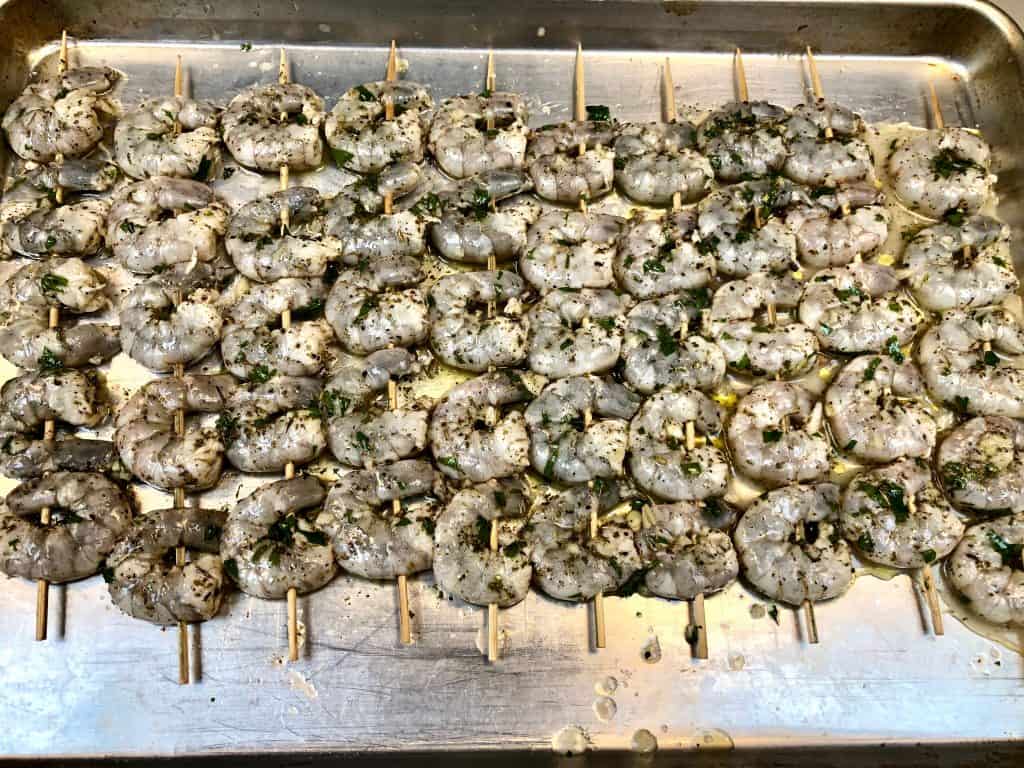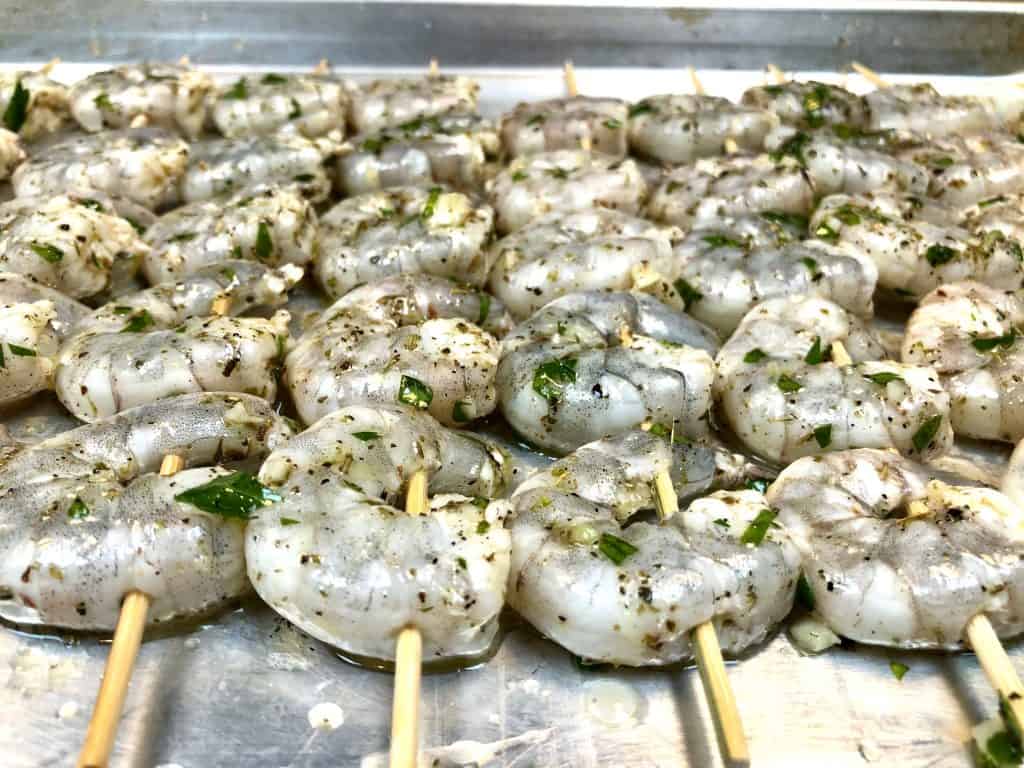 The most time consuming part of this recipe is getting the shrimp on the skewers...and that doesn't take a lot of time at all. It's worth the little extra effort though, it's so easy to just throw them on and take them off when they're done.
---
Do I have to use skewers for grilled shrimp?
You don't. If you want to save time putting them on skewers and you have a grill pan like this one, you definitely don't need to.
I have this Weber Stainless Steel Grill Pan and absolutely love it! I cook shrimp on there, veggies, and anything else small that I don't want to lose between the grill grates.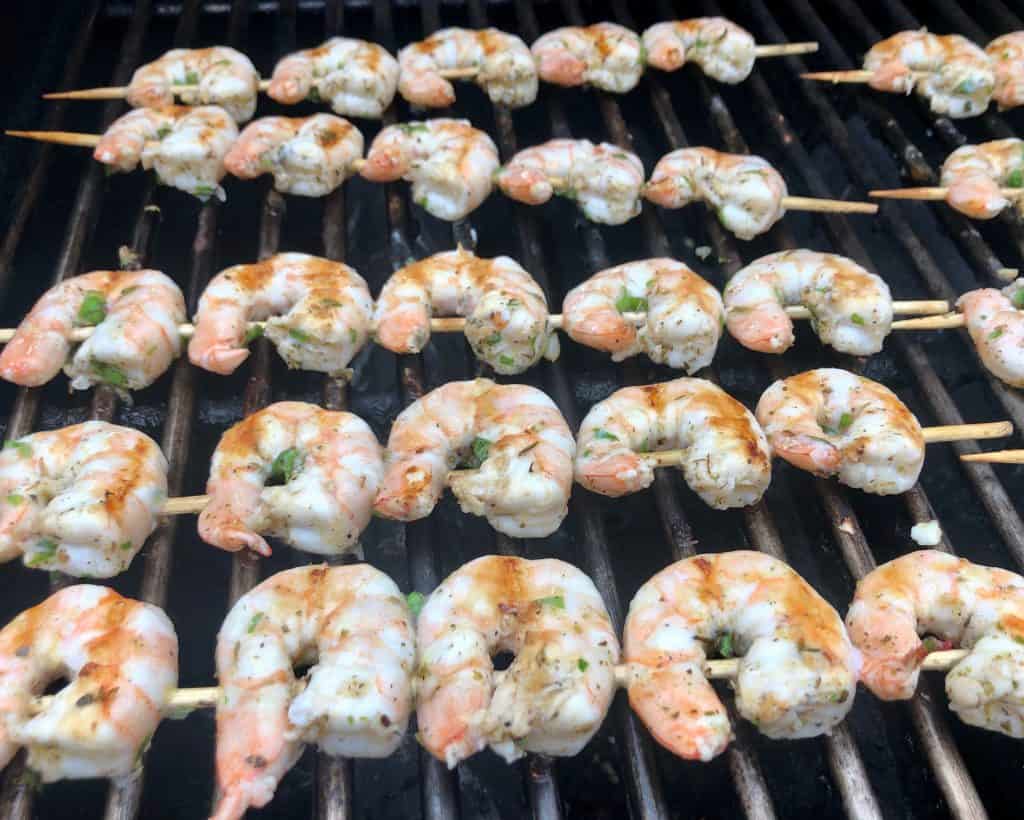 ---
Tools I used in this recipe:
---
Sara's shrimp marinade can be found by clicking HERE. Grab a pound of shrimp and some skewers and enjoy!
---