This Creamy Chicken with Spinach and Mushrooms is a healthy option worth trying.
Inspired by Christine from Jar of Lemons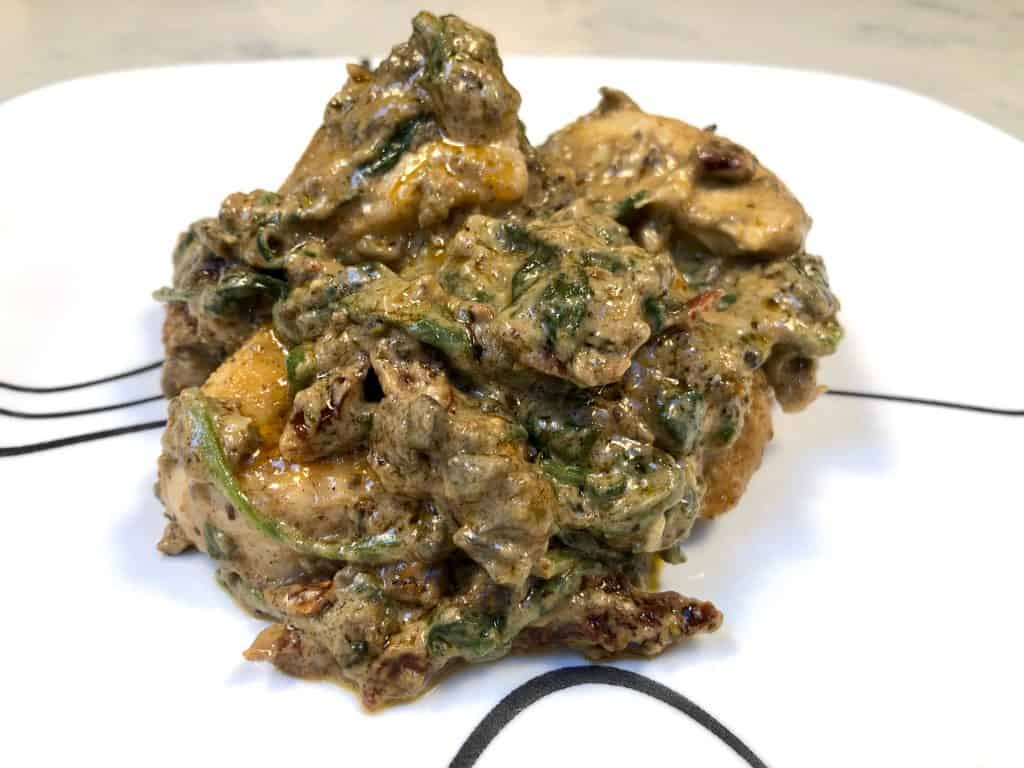 This creamy chicken with spinach and mushrooms was a great dish...and an interesting one at the same time. Interesting because The Guinea Pig HATES mushrooms, so I was eager to see how she would react. Happy to report that she liked it and gave me 1 ½ thumbs up! Thanks for the recipe Christine...very tasty...and love that it was dairy free too!
If you like creamy dishes, be sure to check out my Creamy Spinach Gnocchi with Basil and Cherry Tomatoes.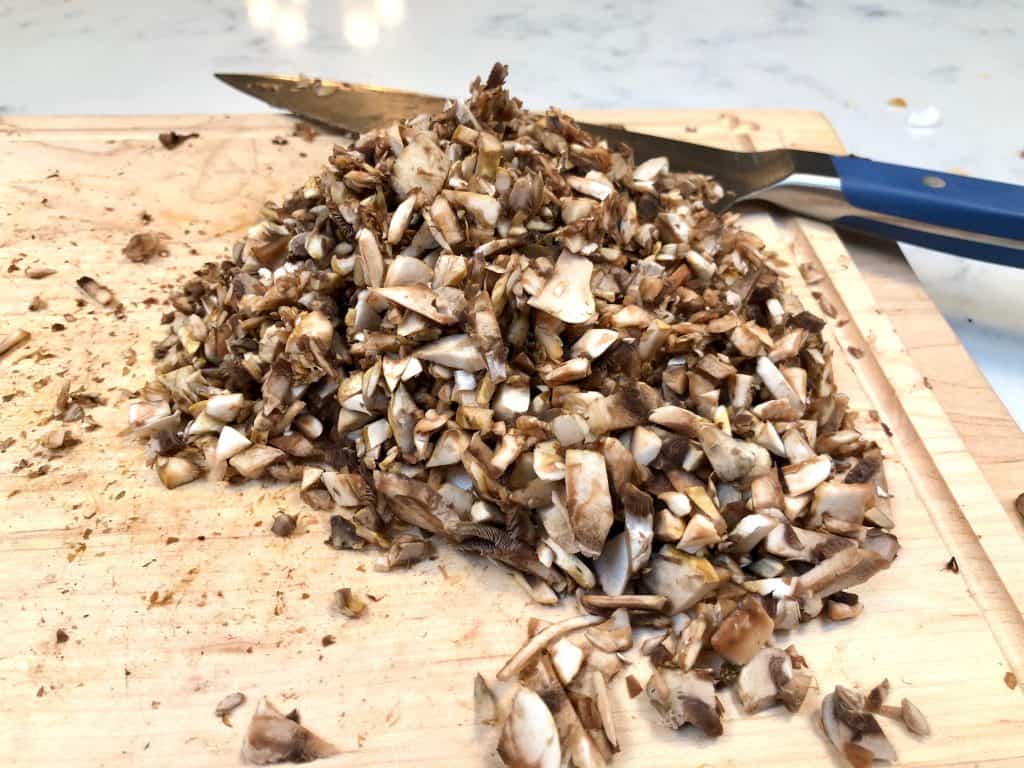 Do I have to use mushrooms for this creamy chicken with spinach recipe?
You certainly don't have to. Mushrooms are not a fan favorite in this house either, but I think my saving grace was chopping the mushrooms up real small. Kind of a double-edged sword though because leaving them whole she can just eat around them, but chopping them up small she may have had no idea she was eating them. Either way, we were able to sneak them by her!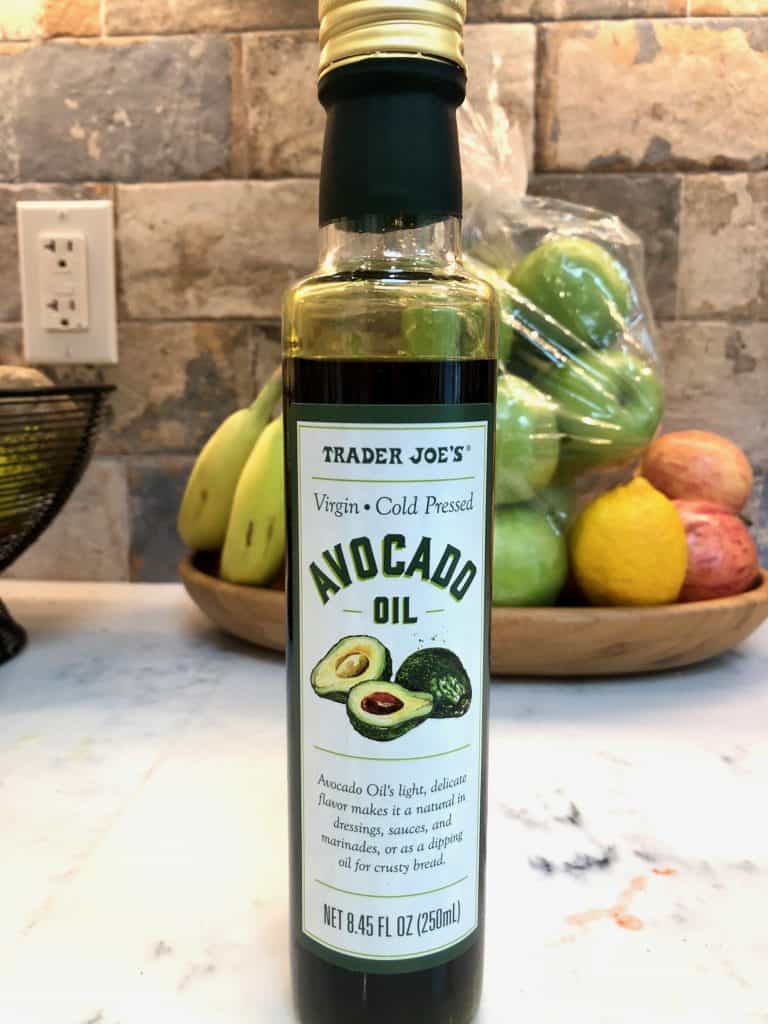 This recipe called for using avocado oil. It's been a while since I last used it as I normally use olive oil, but I'm glad I did. It had a noticeable difference in taste which was nice.
---
Is Avocado oil healthy?
Very! It's has a number of health benefits that should be taken into consideration when choosing what oil to cook with. It is rich in healthy fats including Oleic acid, it has antioxidants, and it is good for your heart and reduces cholesterol just to name a few. Not only that but it's tasty and gives the food a nice flavor.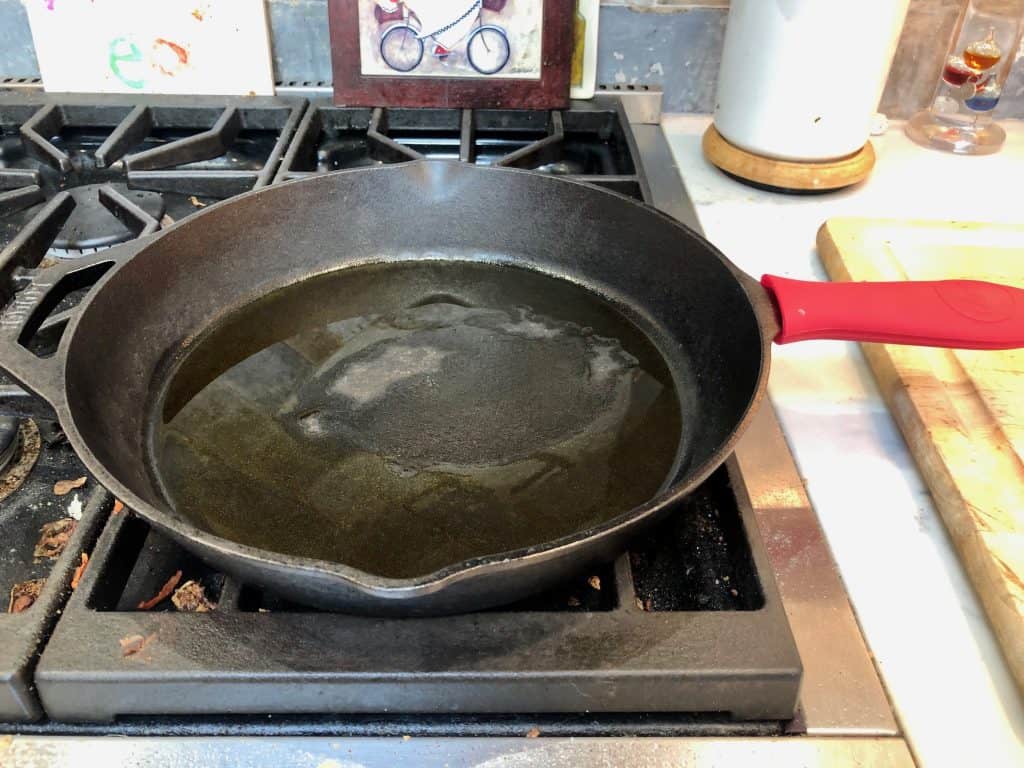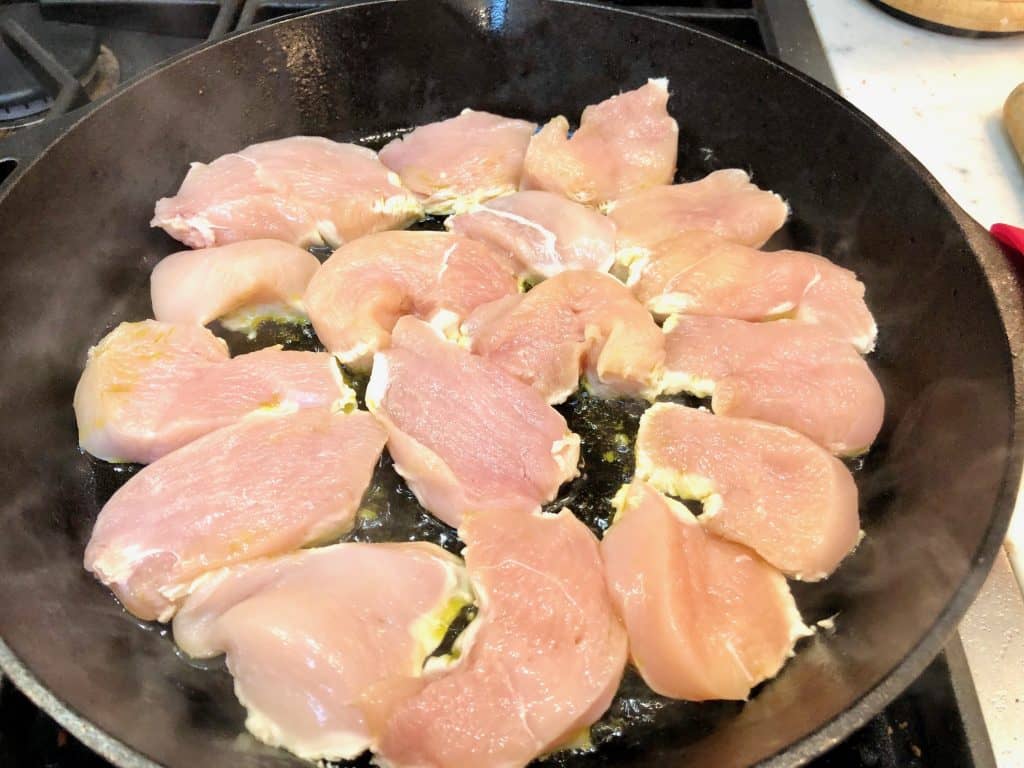 Threw some oil in my Lodge Cast Iron Skillet and started cooking the chicken. Once the chicken is done, remove from the pan.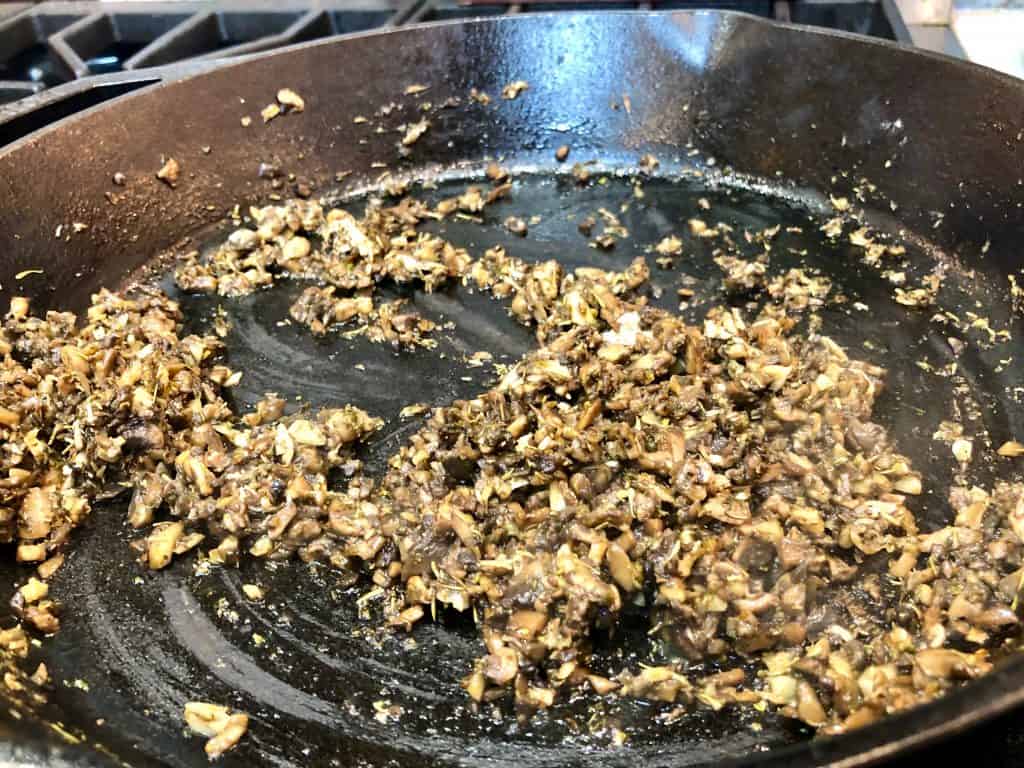 Instead of adding the Italian seasoning to the chicken, I added it to the mushrooms as they cooked. Also threw some garlic in there to give it some extra flavor. You guys know I can't cook without garlic!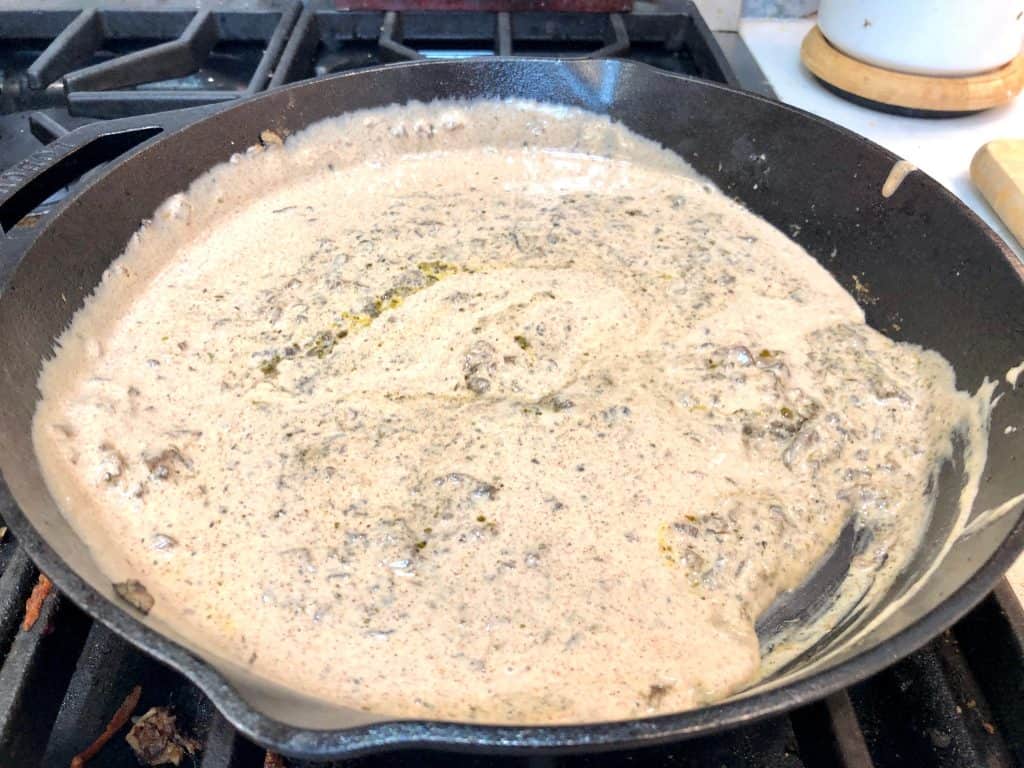 While the mushrooms were cooking, I mixed the almond butter and the almond milk together. First, I tried mixing it by hand and then I got smart and realized I needed my immersion stick blender for this job. It did the trick and I ended up with a nice, creamy textured sauce.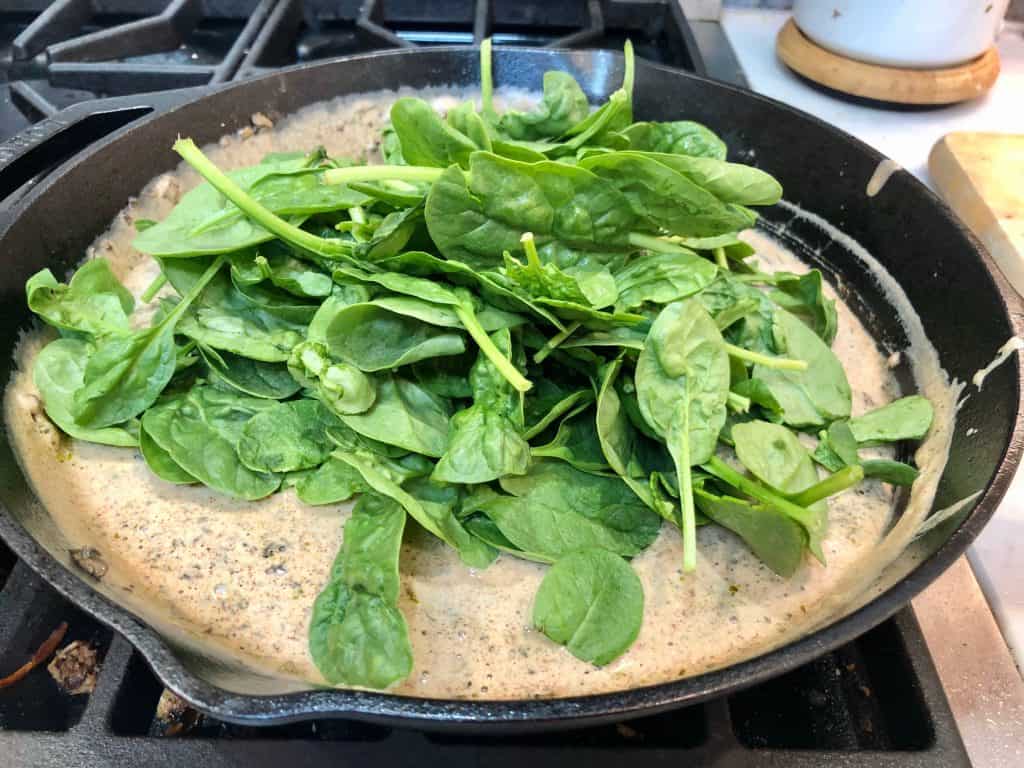 I then started adding my spinach in batches and cooked it until it started to wilt away.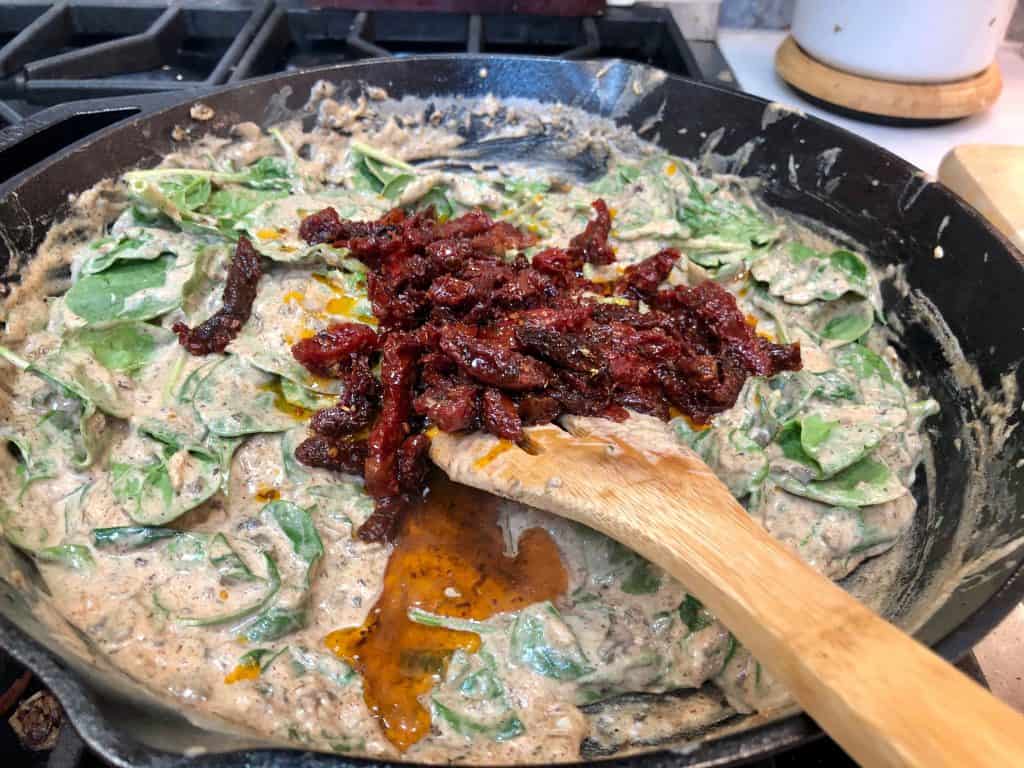 Then we added the sun-dried tomatoes.
Sun-dried tomatoes can be hit or miss for some people, but if you like them then you have to try this Rigatoni Pesto with Broccoli and Tomatoes recipe...it's one of my absolute favorites!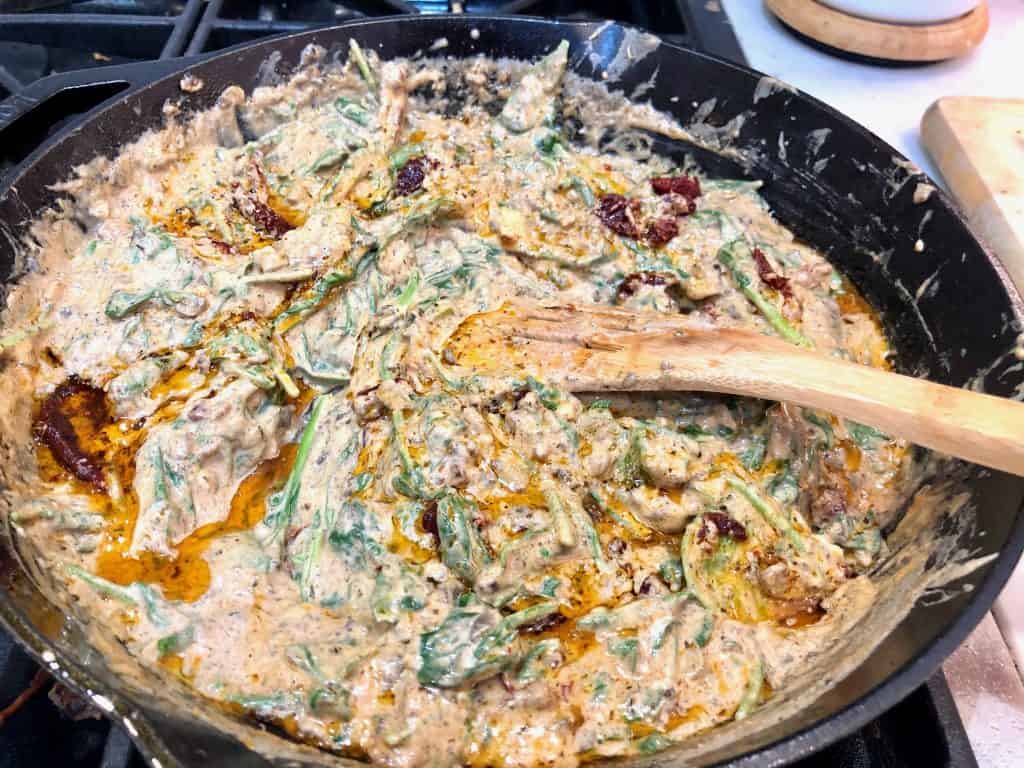 The sun-dried tomatoes were definitely a nice touch!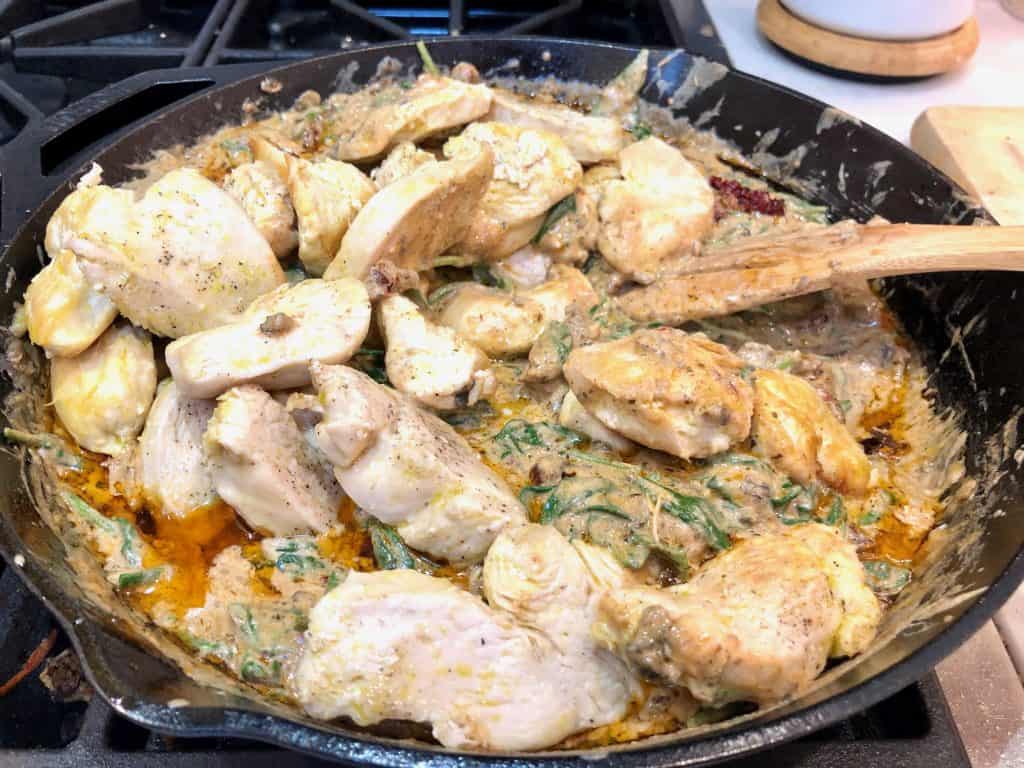 Then the finishing touch by adding the cooked chicken back into the sauce and heating it through.
---
Tools I used in this recipe:
---
Get Christine's recipe here.
---