This Chinese Shrimp Fried Rice recipe is simple and tasty!
Adapted from Ali at Gimme Some Oven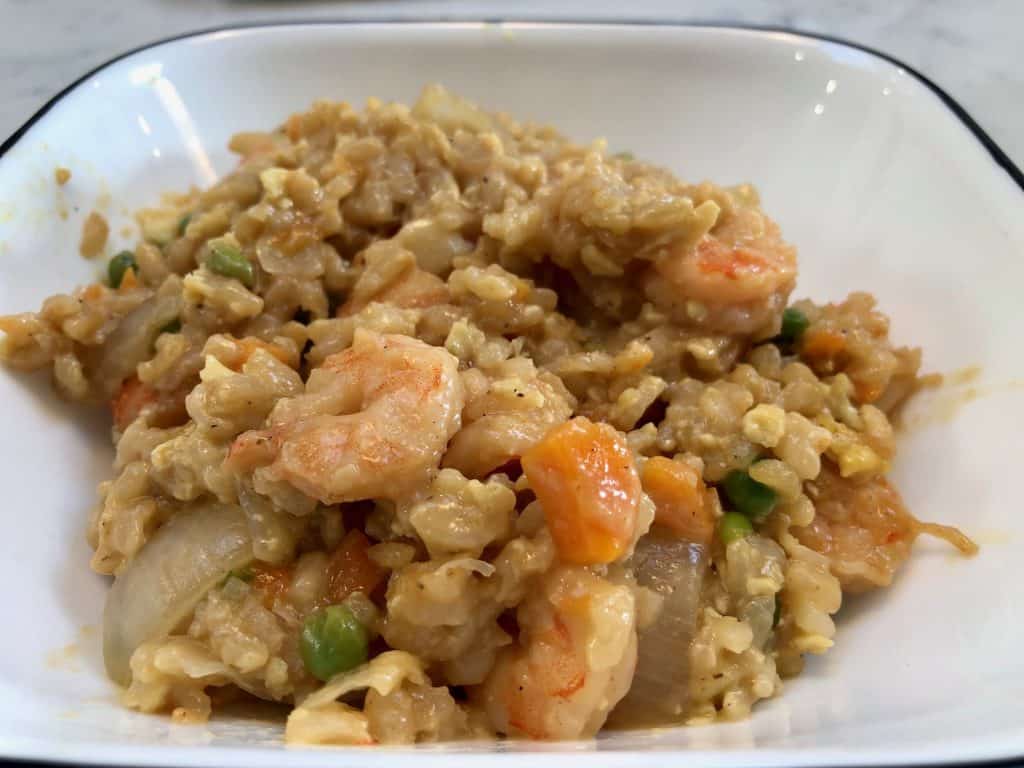 How to make Shrimp Fried Rice. What's not to love about Shrimp Fried Rice??? Not much. It's loaded with shrimp and veggies, it's full of flavor and it's easy to make. Make sure to bring your appetite here…you're bound to go for seconds!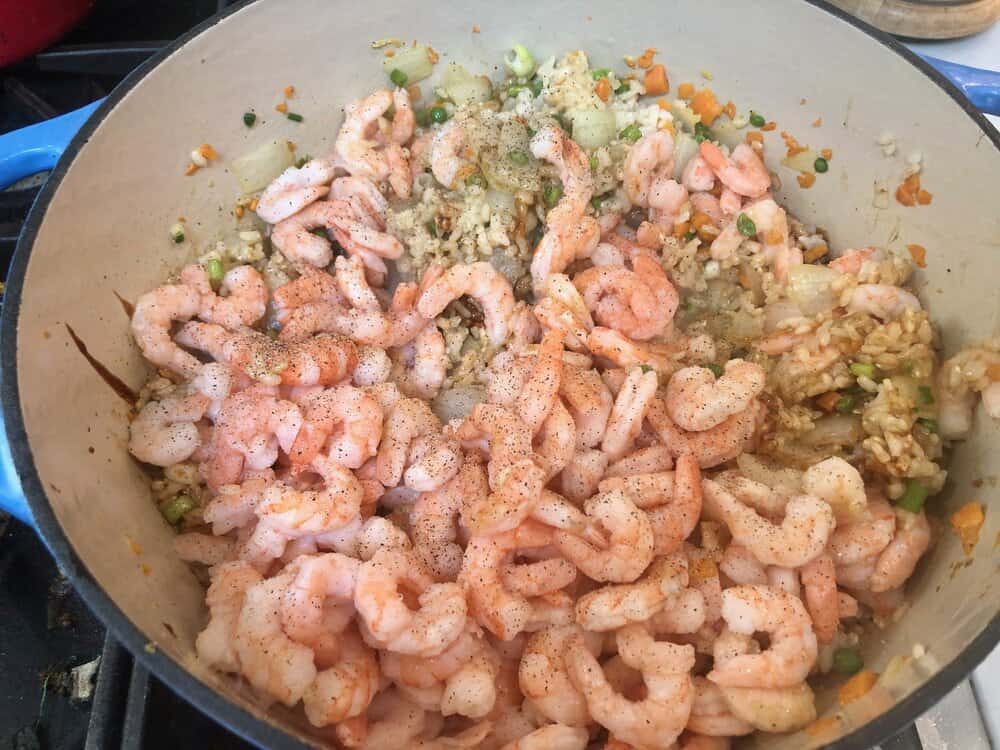 For this shrimp fried rice, I used precooked, detailed, deveined small shrimp. Just toss it all in at the end and just warm it up. Easy…just the way I like it.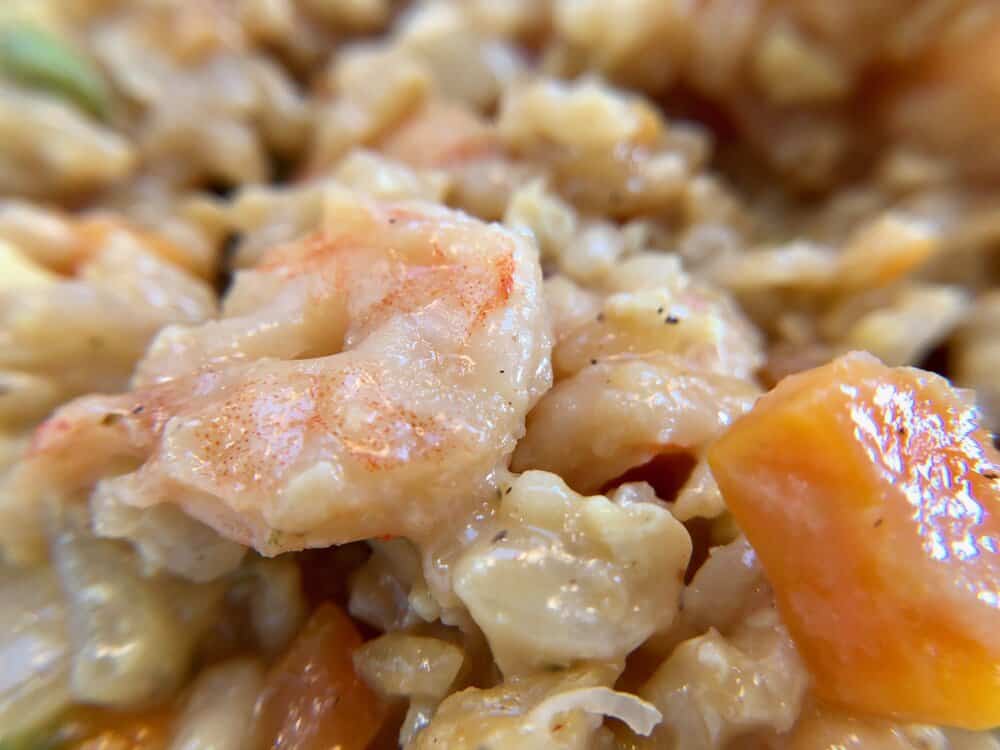 Typically, I'll use brown rice with my recipes and this shrimp fried rice is no different. I did make one critical mistake though that I need to fess up to.
I learned from Ali over at Gimme Some Oven that the key to a good shrimp fried rice is to use precooked, chilled rice. Oops! I forgot to precook mine so had to scramble and throw it in the freezer for about 20 minutes before adding it to the pot. I made it work and still got 2 thumbs up from The Guinea Pig!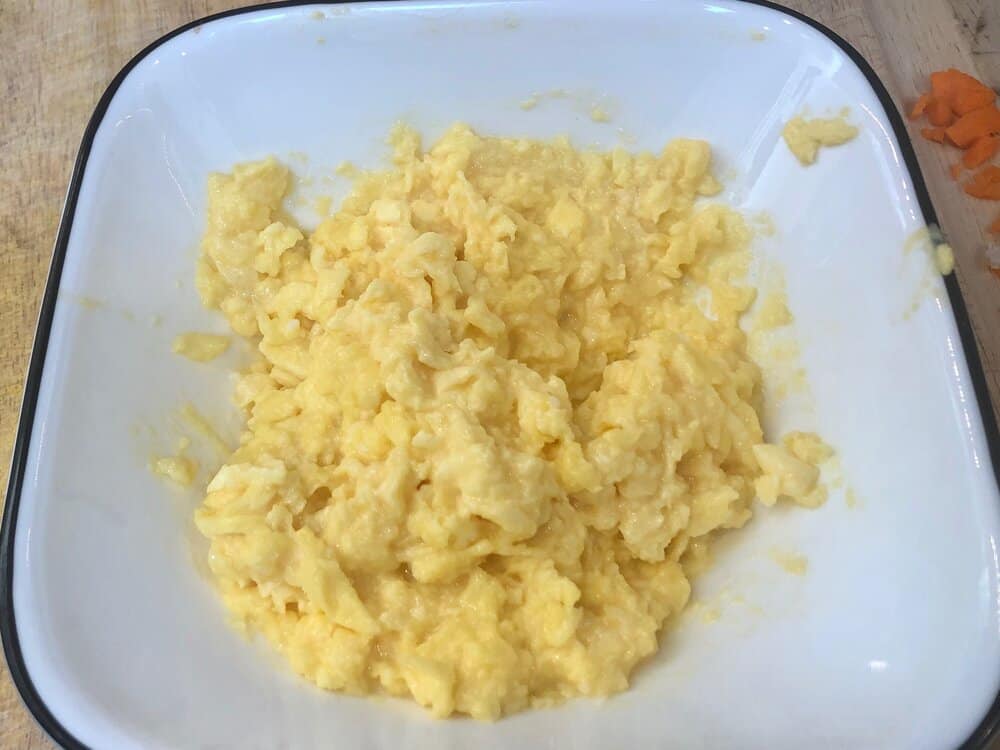 How to Make Chinese Shrimp Fried Rice
Precook the rice: Alright so the key to making a good fried rice is the precook the rice and chill (or just use leftover rice that was refrigerated). I scrambled a bit when I made this because I forgot to precook the rice (DOH!)…still came out good but get it out of the way early and you'll be happy.
Cook the eggs: Ok now let's cook the eggs and set them aside to use later in the recipe. Whisk some eggs, throw some butter in a pan and cook. Done!
Fry up the veggies: Take some more butter and add the vegetables and garlic. Cook em' up for 5-7 minutes or so until they're soft.
Start frying the rice: Slide the veggies over, turn the heat up and melt what's left of the butter on the other side. Toss in the rice and aminos (if you're using the oyster sauce you add it here too). Toast the rice up until it starts to get a little brown and crispy. Add the pre-cooked shrimp, then mix everything together and cook for a few minutes.
Finish the dish: Turn the heat off and add the green onions, sesame oil and eggs. Stir to combine.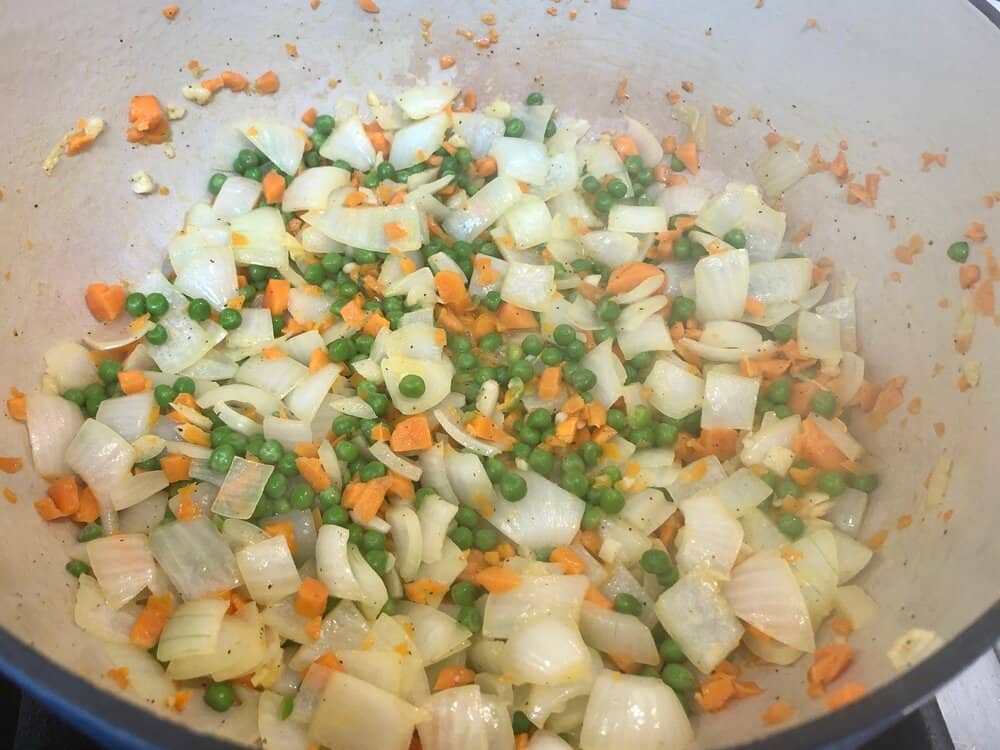 The veggies in this recipe were onions, carrots, green onions, peas, and garlic. I'm a BIG EVOO guy (Extra Virgin Olive Oil for those what don't know the acronym) but per the recipe, I cooked them in butter…glad I did for this one!
Is Shrimp Fried Rice Healthy?
Yes…it is! It's loaded with fiber, vitamins, minerals, and antioxidants. Using brown rice gives us an extra kick of protein and fiber too.
Shrimp also has more than 20 different vitamins and minerals including a good amount of Selenium, which has been known to be heart healthy and have anti-inflammatory properties.
The recipe was really great and I have leftovers I'll enjoy tomorrow, but the best part about this meal??? My Sous-chef. Whatddya say….she get 2 thumbs up or what?
If you like shrimp, be sure to check out my Garlic Butter Shrimp and Brown Rice and Shrimp Oreganata recipes.
---
Tools I used in this recipe:
---
How to Make Shrimp Fried Rice
Ok so here's the recipe. Like I said, I got this one from Ali over at Gimme Some Oven...thanks for the great recipe Ali. The whole family enjoyed it!
I used all the ingredients she did, except I swapped in Coconut Aminos for the soy sauce and left out the oyster sauce (which I heard was a gamechanger ingredient).
Hope you guys enjoy!
---