This Cheesy Ground Turkey Casserole is da bomb!
Adapted from Life Is But a Dish
Take a look at this Cheesy Ground Turkey Casserole. I mean a picture is worth a thousand words, right? If you love a quick meal that's hands down delish...you'll love this turkey casserole recipe.
How to make a cheesy turkey casserole with spinach
First, of course, you'll be needing some ground turkey. So I'll be honest, I was never a big fan of Butterball, but they got it right on with this Farm to Family Ground Turkey. This is the second time I've used it and it's been so flavorful both time. A+ Butterball!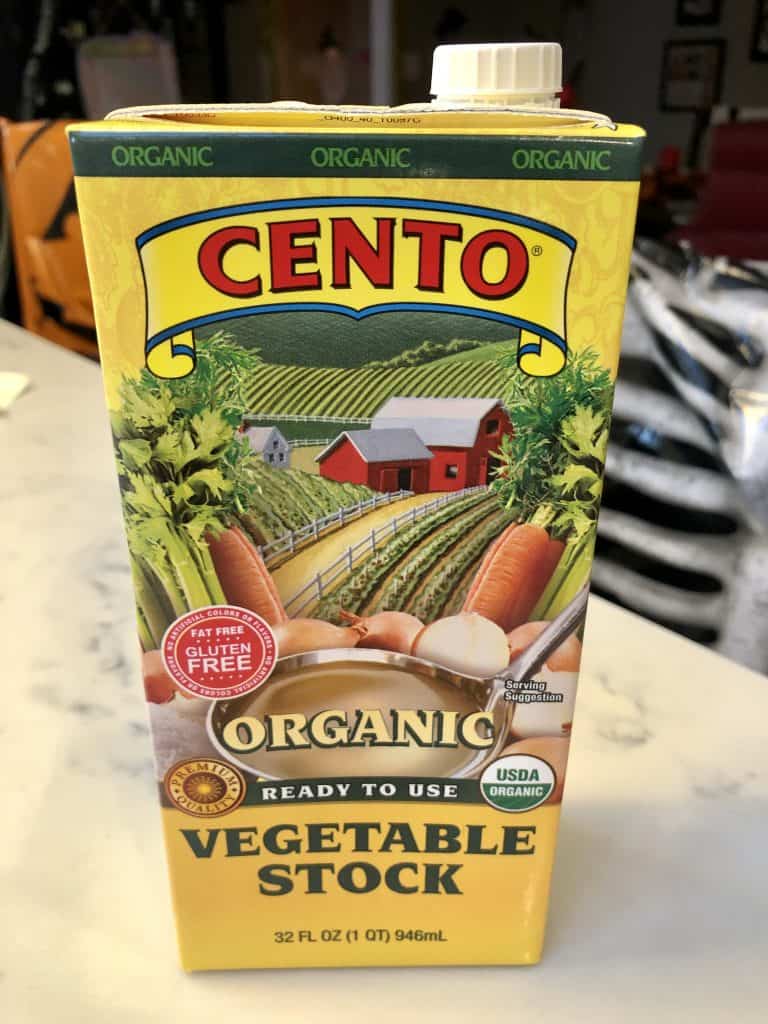 But let's not get ahead of ourselves...before we start browning the turkey, we need some starch in this recipe. I used barley this time around because I had two bags in my pantry that have been sitting there for months. But you can use rice or quinoa or any other healthy filler you prefer.
What is the best way to cook barley?
Usually you'd bring a pot of water to a boil and then add the barley and cook. But if you've been watching my videos or hanging out on this blog, you know that I'm a huge fan of Cento. So, it would only make sense that I used some Cento vegetable stock to cook the barley. Either way, you can't go wrong!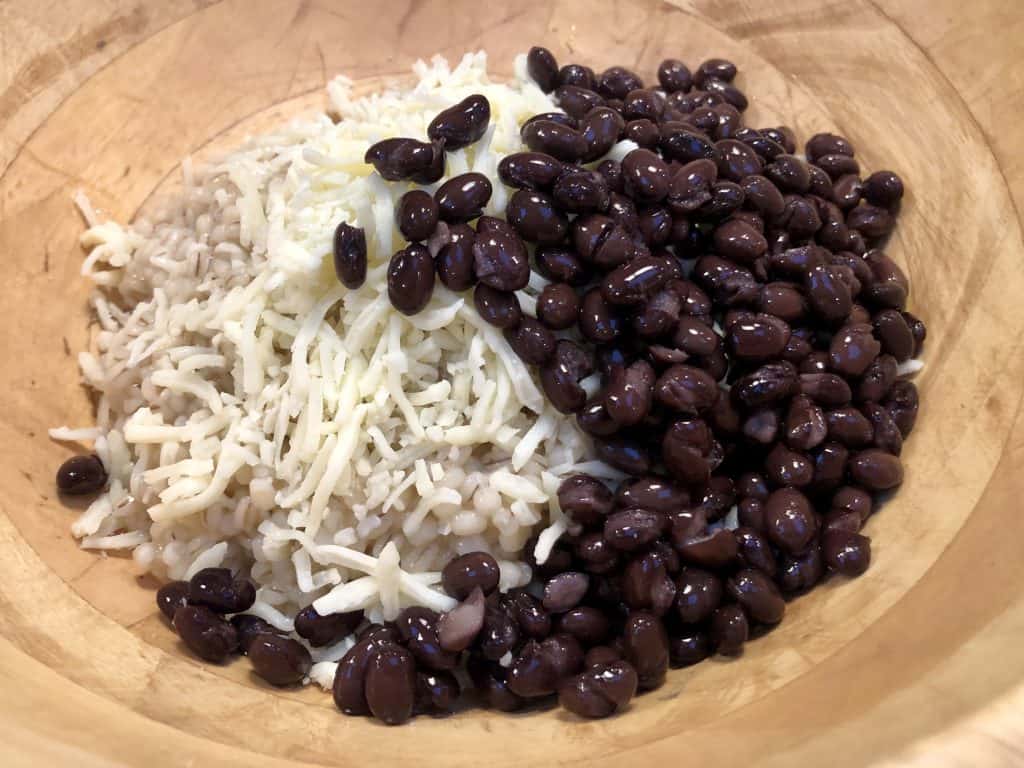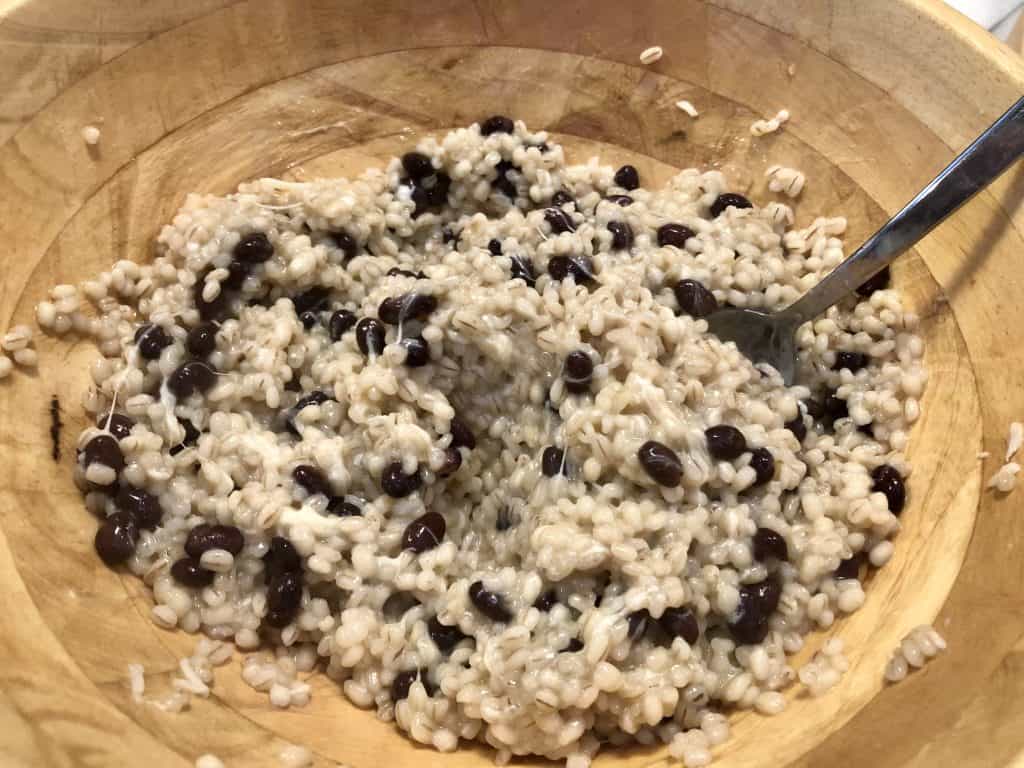 Once the barley is cooked, add it to a large mixing bowl with the black beans and cheese and mix it altogether.
Now you can start cooking the onions and browning the turkey. After it's browned, and the onions are soft, add a can of tomato sauce and some herbs and spices to add some flavor.
Look at that! I had to hold myself back from eating it before the recipe was finished :)!
After you add the tomato sauce, let it cook until it starts to thicken. Then add some greens and let them start to wilt away.
Boom! Coming along nicely.
If you like casseroles, be sure to check out this Chicken and Kale Casserole. Picked this recipe up a few years ago from Blue Apron and been cooking it ever since.
Pour the mixture into a prepared baking dish, top with the remaining cheese, and bake for 20-25 minutes until cheese is melted and bubbly.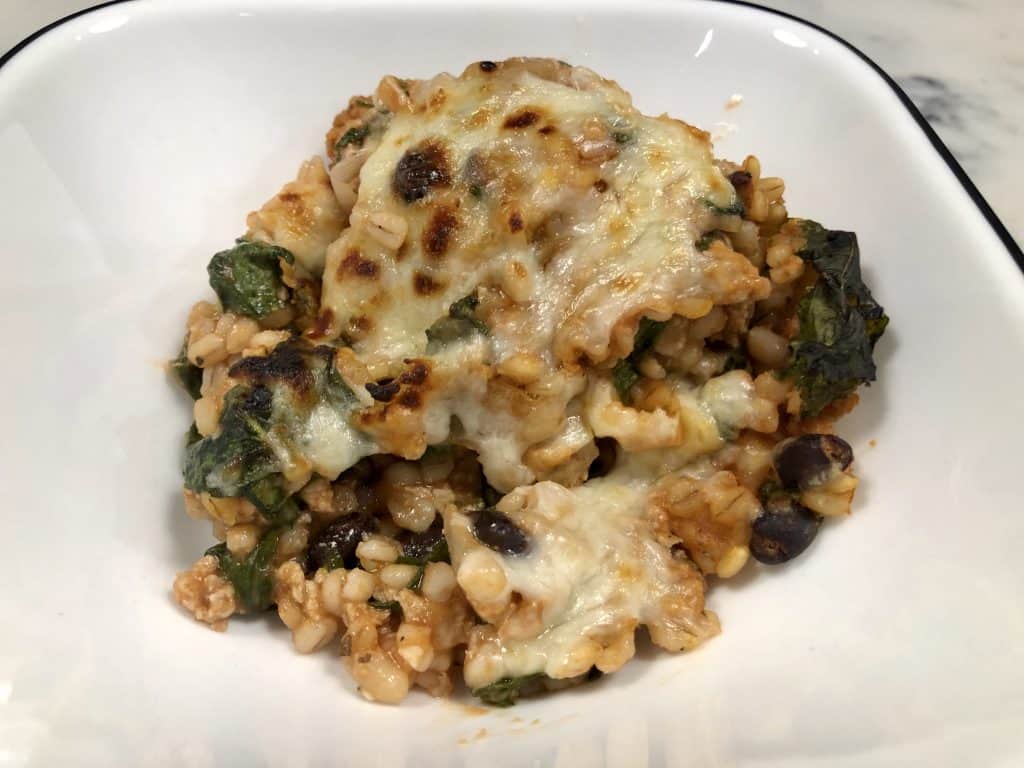 Serve this Cheesy Ground Turkey Casserole any time you need to put a quick meal on the dinner table. So good!!
---
Tools I used in this recipe:
---
Get the recipe here.
---