---
SEE BELOW FOR RAFFLE UPDATE AND WINNERS!!!
---
This is an exciting day!
Well I can't believe I'm actually writing this but I'm doing my first ever giveaway to celebrate my 10k followers on Facebook!
When I first went live on Facebook, I never intended to start a cooking show. After all…I'm NOT a chef lol. I'm just a busy dad who loves to cook, but also realizes that the parenting struggle is real! Being a father myself, I knew that the last thing people wanted to worry about was what to cook for dinner during the week. So I went live one night to show people what I was cooking and I didn't stop. And now…I guess you can say that I'm a host of a live cooking show called 'Cooking with the Skinny Guinea' 🙂
If you've watched some episodes, hopefully you can see I'm a genuine guy who truly cares about helping people. And I want you all to know that I appreciate all the support…and the likes…and the follows…and the shares! And as my way of saying 'thank you'…I'm going to be giving away (2) items I use on my show everyday. The J.K. Adams Maple Reversible Butterfly Carving Board ($70 value – The Skinny Guinea logo not included) and the Misen Chef's Knife ($65 value)!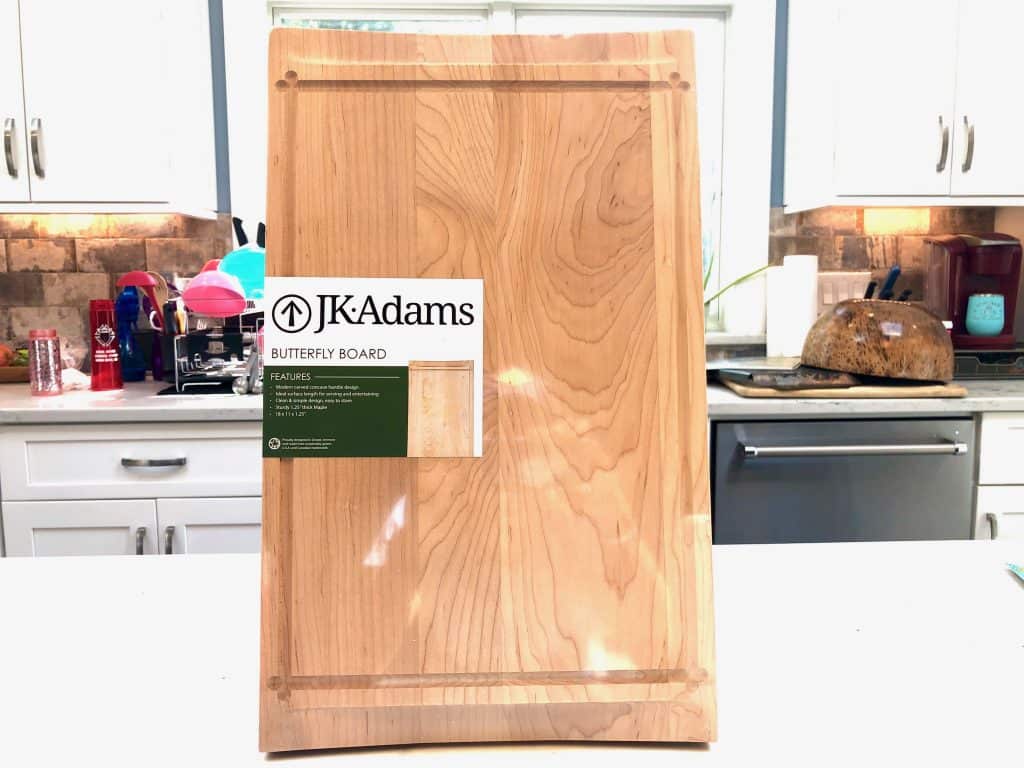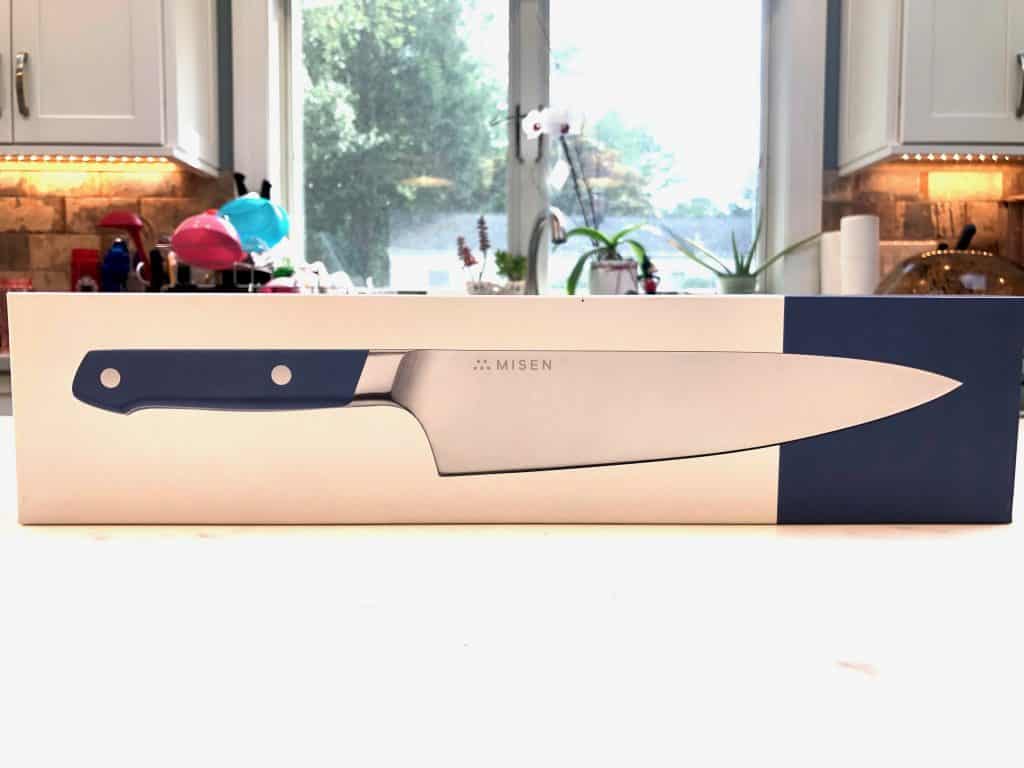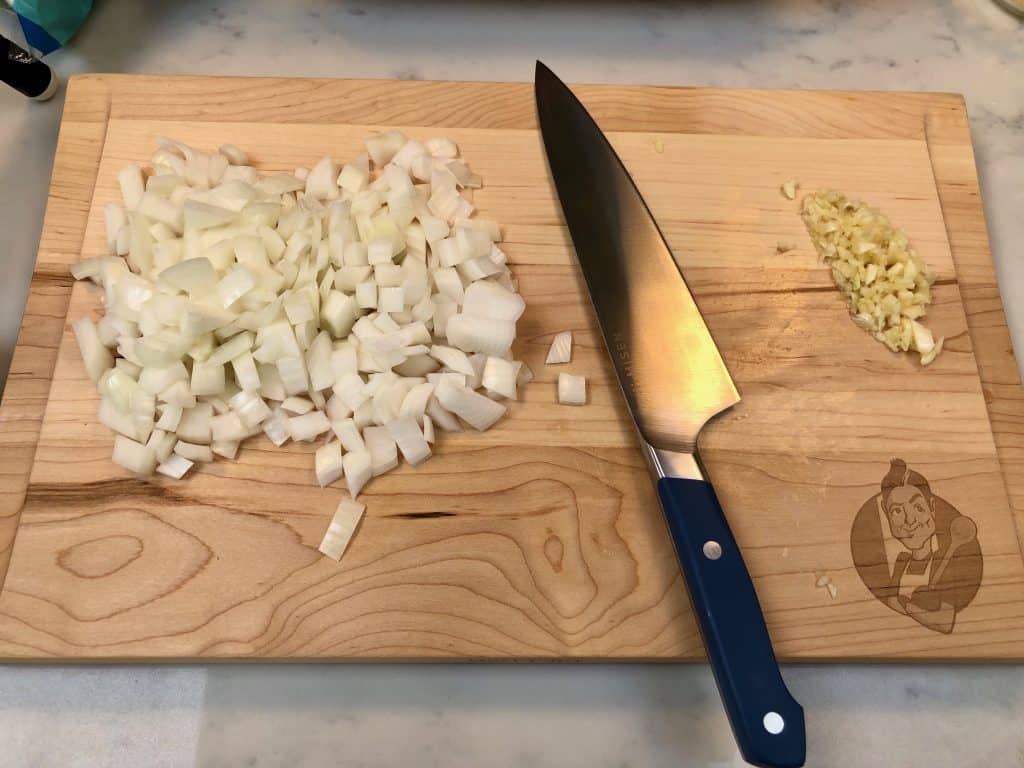 I want to thank J.K. Adams and Misen for their support and for donating these great prizes to help me say thank you to my fans! Appreciate it guys!
Now…let's get on to the fun stuff!
The giveaway will run from Friday 8/14 starting at 8pm EST to Sunday 8/30 ending promptly at 11pm EST. Winners will be announced within 48 hours of giveaway completion.
You'll see below that there are a number of ways to earn entries. All of them are one-time actions except the Twitter entry, where you can tweet about the giveaway every 24 hours and receive (1) entry each time you do!
Visiting my Facebook page will get you entries…liking/following my page while your there are MUCH APPRECIATED :)!
You can also refer friends and receive entries every time they enter the giveaway! After you complete your entry, a 'Bring Your Friends!' entry option will pop up that will give each of you a unique URL that you can share with your friends. For each friend that enters the giveaway through your unique URL, you will receive +1 entry into the giveaway! Each of you can refer up to 10 people for each giveaway…so share, share, share…for more entries to win these awesome prizes!
---
OK, LET'S GET THIS PARTY STARTED!
This giveaway is open until Sunday, August 30th at 11pm EST. The giveaway is only open to residents of the U.S. Winners will be chosen randomly and announced on this post. We will email the winners, and if one or both of the winners do not respond in 48 hours, a new winner(s) will be chosen.
a Rafflecopter giveaway
Good luck to all of you and thank you again for all the support you've shown! HAVE FUN!
---
GIVEAWAY WINNERS!!!
I'm SO excited to announce that the raffle winner of the Misen Chef's Knife is Will G. and the winner of the J.K. Adams Reversible Butterfly Cutting Board is Michael A. See the image below!!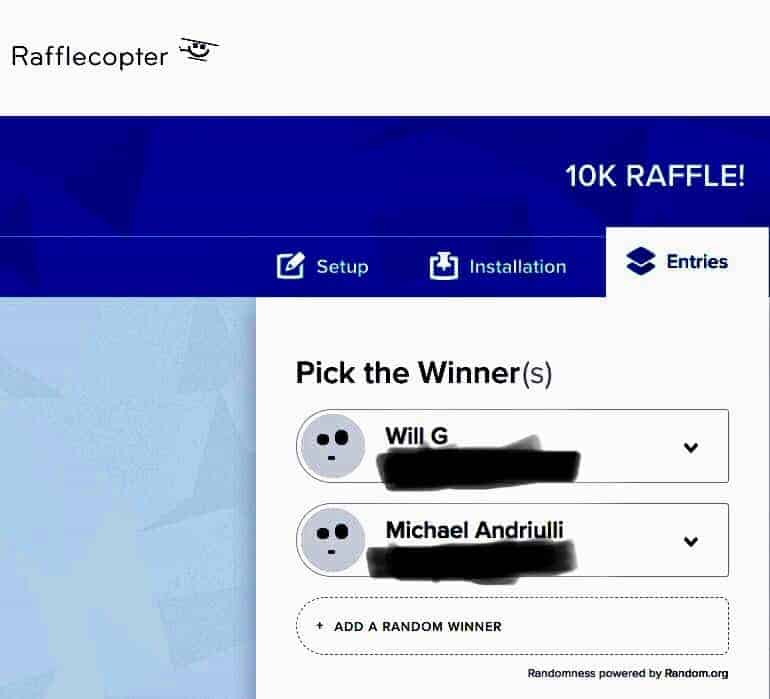 I want to thank everyone who participated in the raffle! Hope you had fun and enjoyed it!
And congratulations again to our two lucky winners! Enjoy the prizes!
---
Need some help entering the giveaway?
Watch this video from Rafflecopter for some help!
---