Disclosure: Please note that some of the links below/on the side are affiliate links and I will earn a commission if you purchase through those links. I have used all the products listed and recommend them because they are helpful and are companies that I trust, not because of the commissions that I may earn from you using these products.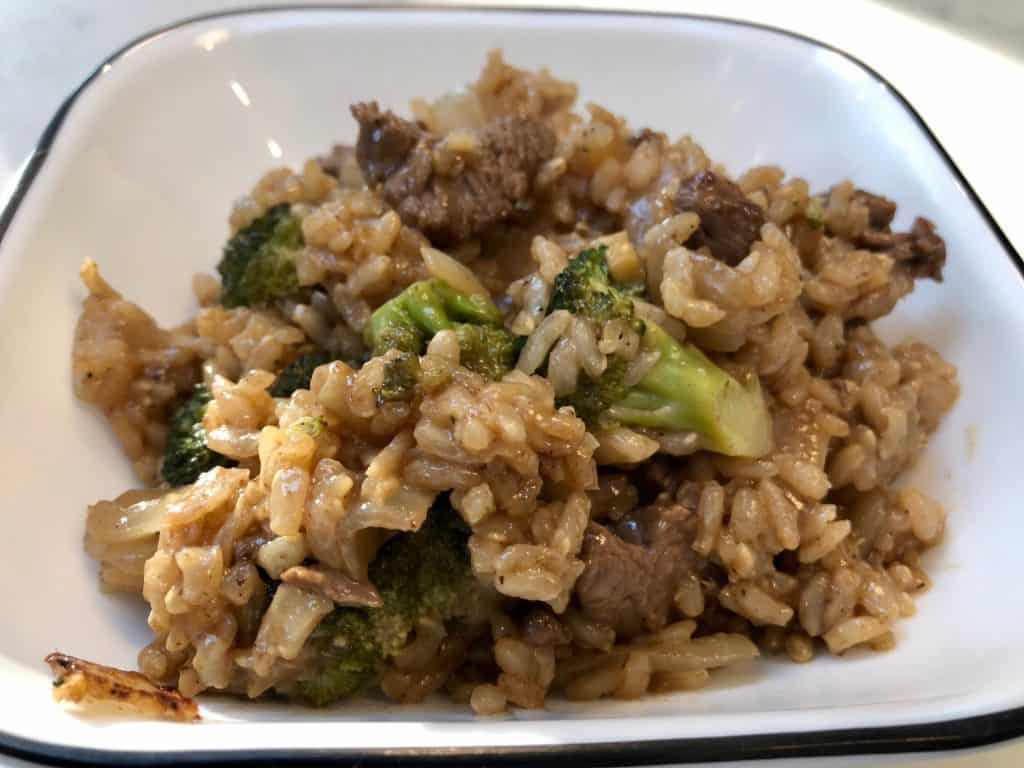 You can't go wrong with a good beef and broccoli dish! This stir fry recipe uses tender, juicy filet mignon, and with a hint of both sweet and heat…make sure you make enough because you'll be begging for seconds!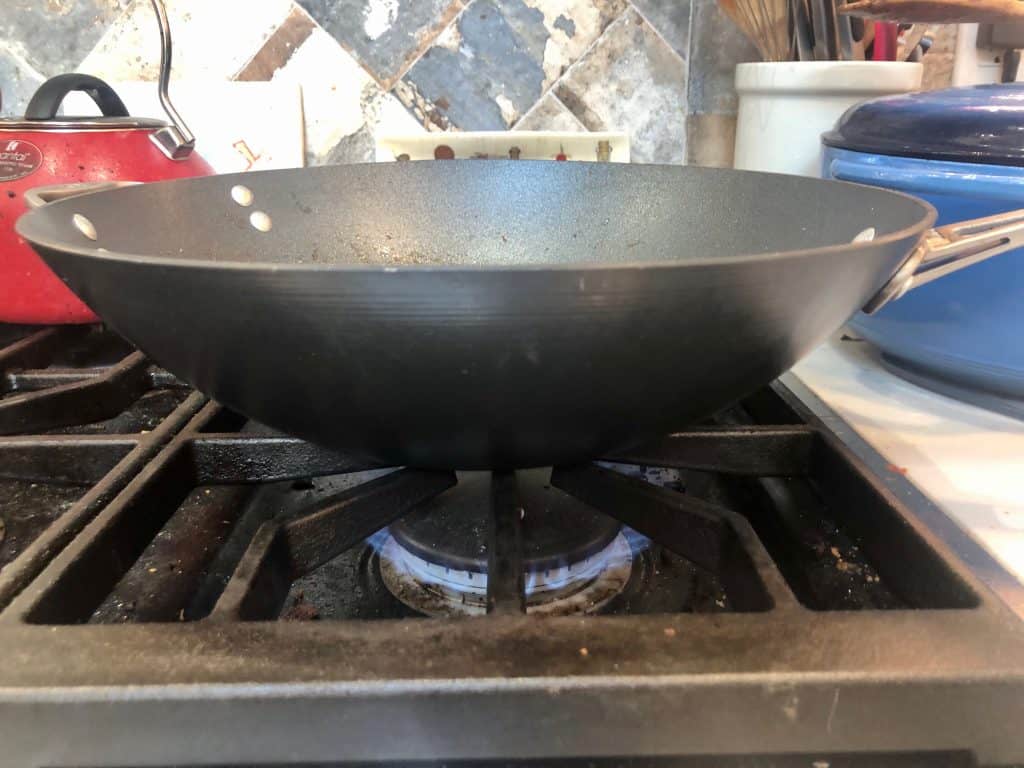 So what's the key to a good stir fry? High heat, quick cook time and a good wok! The wok is a great tool for this beef and broccoli stir fry because it does a good job distributing heat evenly, it uses a little oil and it's big! Get yourself a good wok and you're on your way to some good stir frys.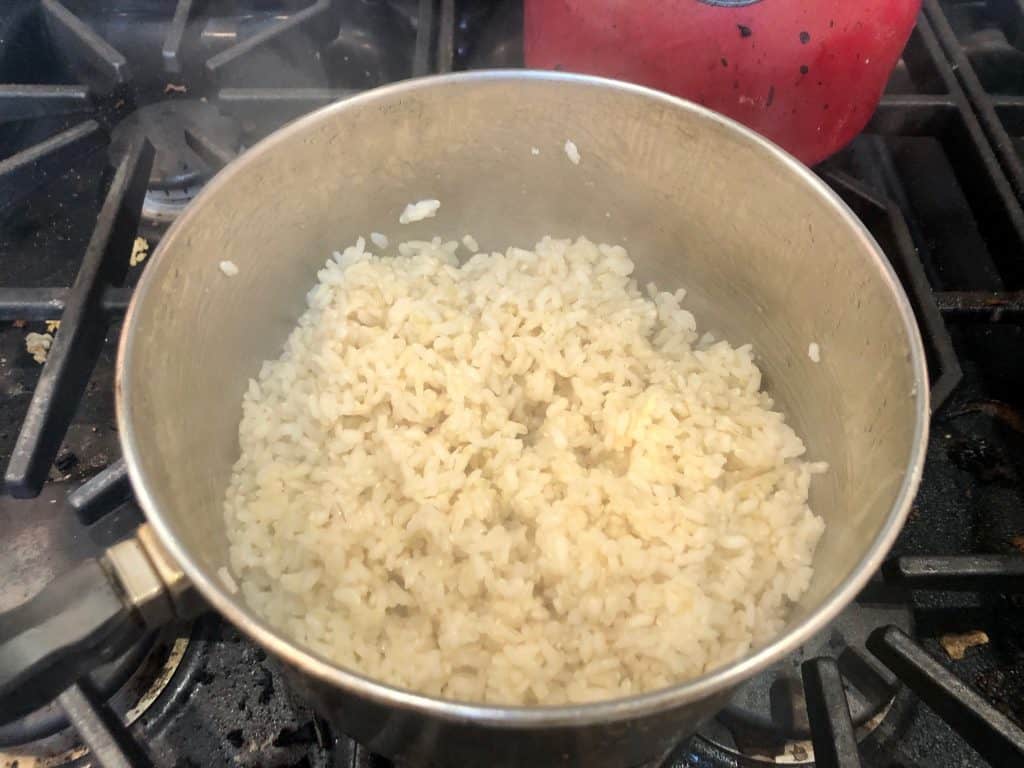 Let's put the rice up first. It'll take about 25 minutes to cook so get it cooking before you start browning the meat. When it's done, fluff it with a fork and keep it warm…we'll come back to it later.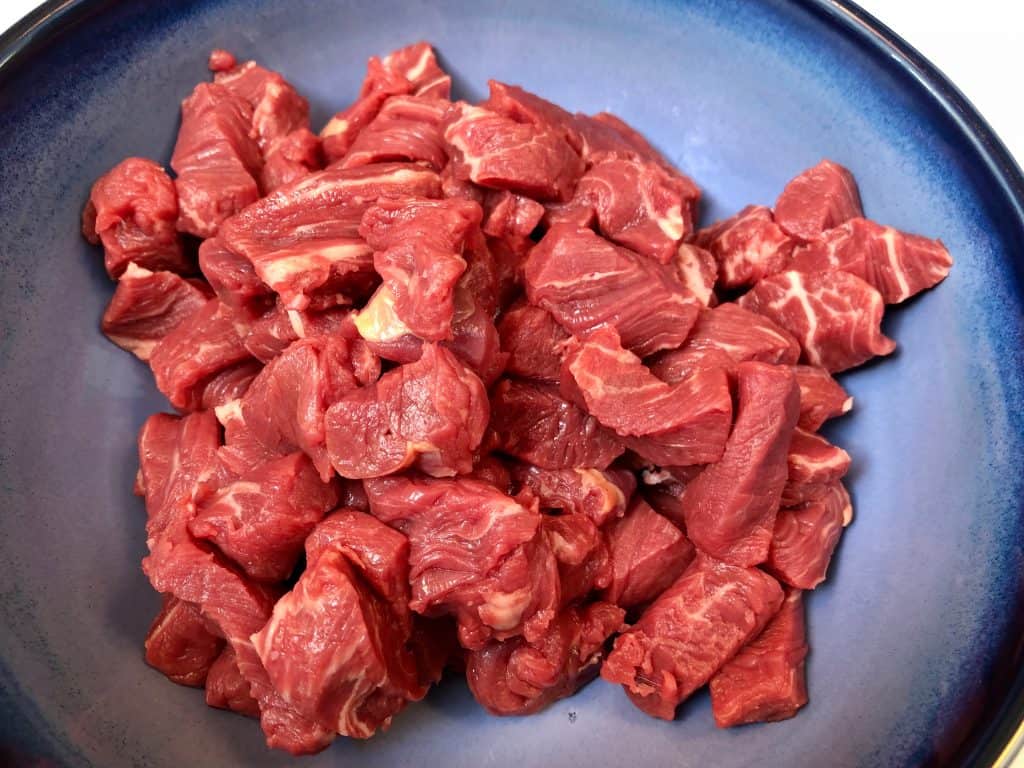 What beef do I use for stir fry?
Typically I'll use something really tender, with my go-to being filet mignon. Any other tender cut will do just fine, but the filet really hits the spot with a beef and broccoli stir fry.
Coat the meat with a cornstarch or other starch of your liking (I used Arrowroot starch for this recipe), put a little olive oil in the wok, turn the heat up high and start browning the meat. Make sure not to overcook here.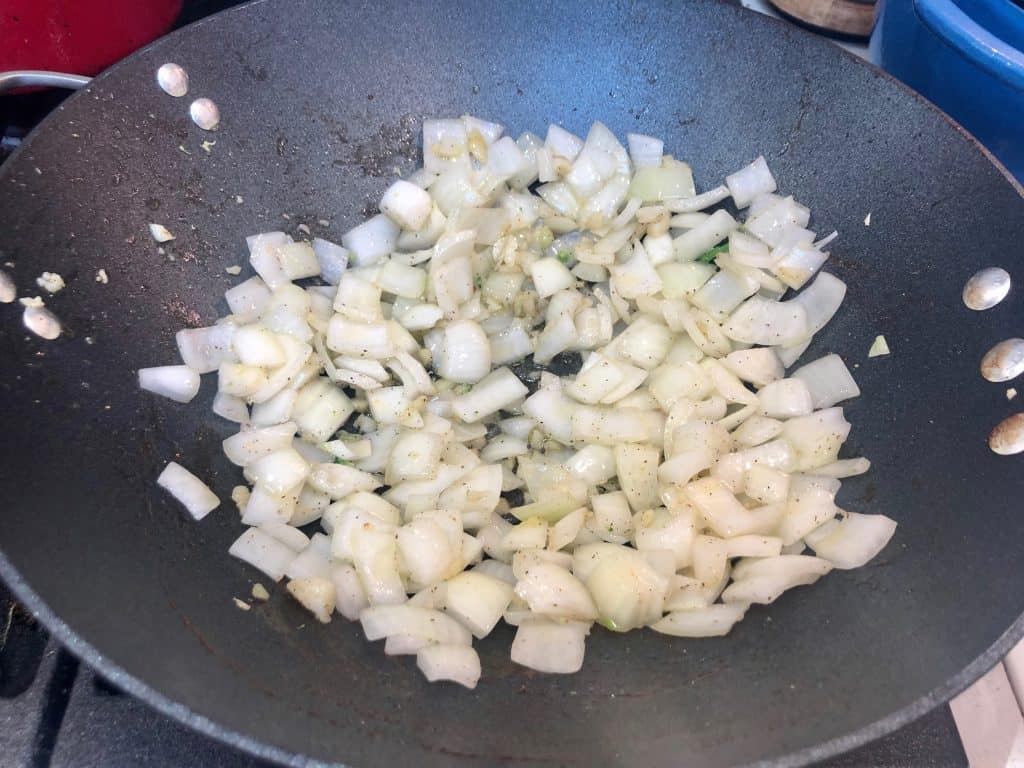 Once the meat is browned, transfer to a bowl, cover and add the onions to the wok. Cook them up for a few minutes on high heat until they are soft and tender.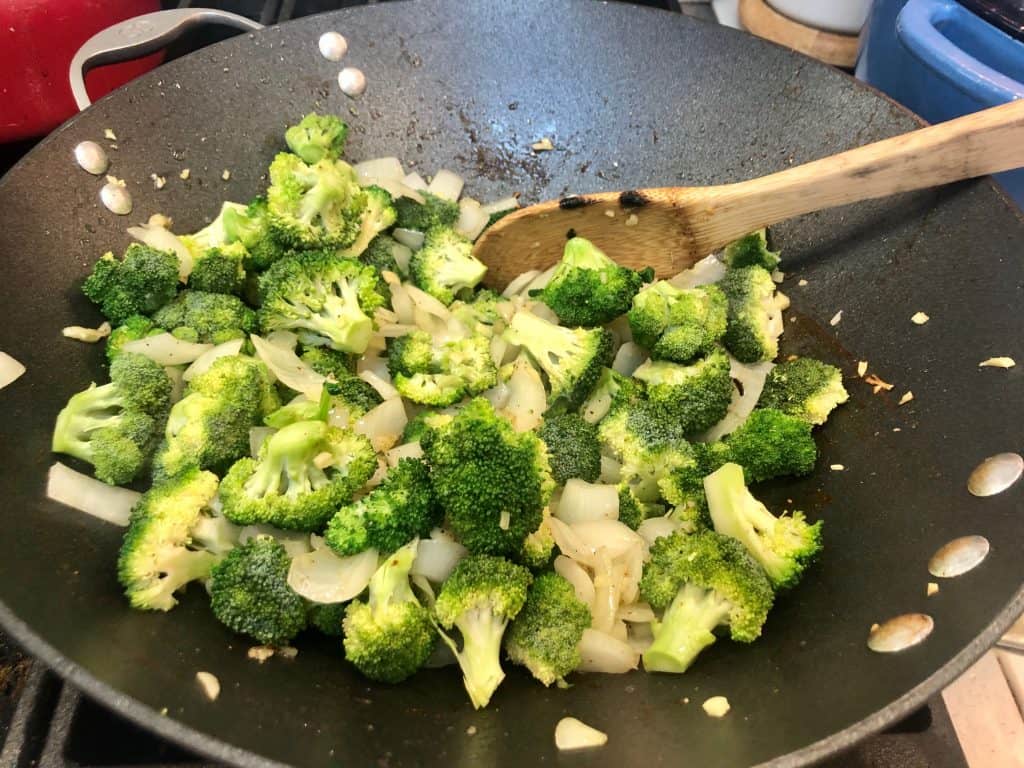 Let's add the broccoli and ginger now and cook for about 5 minutes until the broccoli is a bit soft.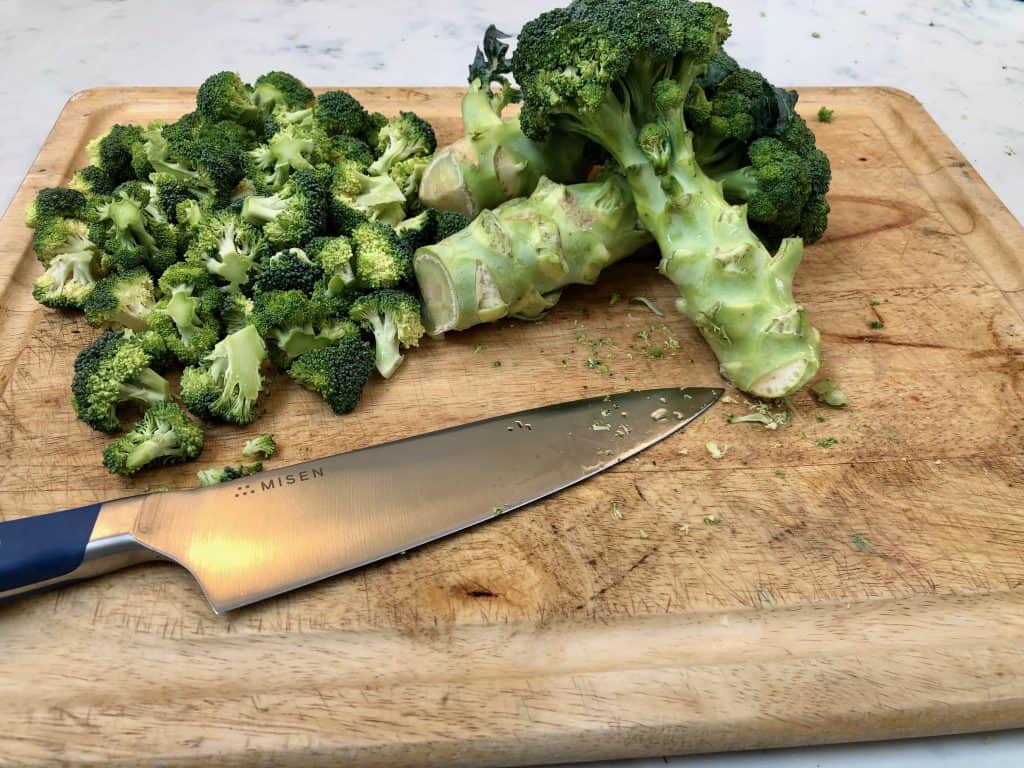 Really been enjoying my new Misen Chef's Knife. Sturdy, great balance and weight, and cuts just about everything with ease. If you're in the market for a new chef's knife…take a look. Quality product at an affordable price.
Thanks for the knife Misen!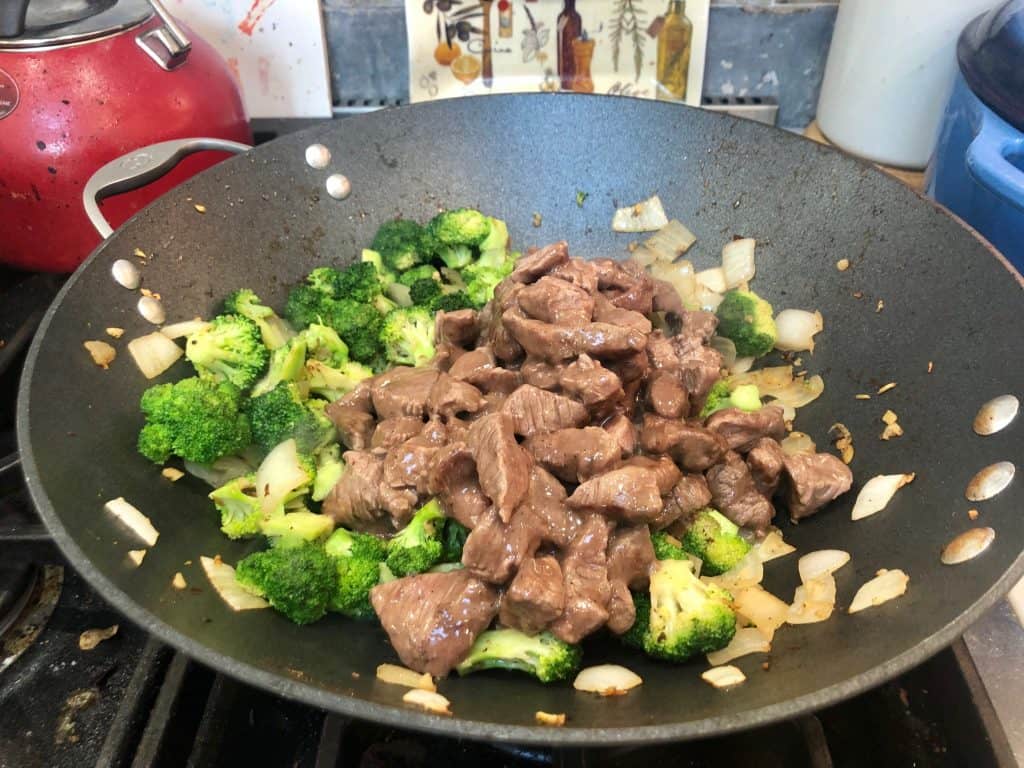 It's time to add the beef back in.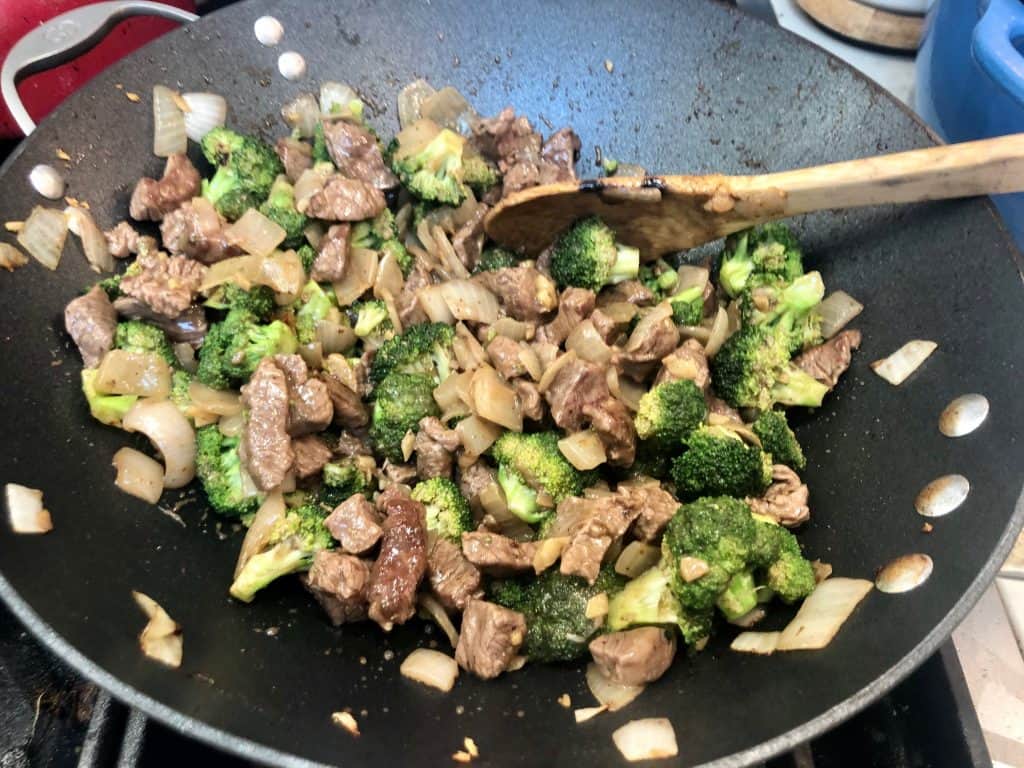 Cook it for few minutes until the meat is fully cooked and heated through.
This dish is coming along very nicely!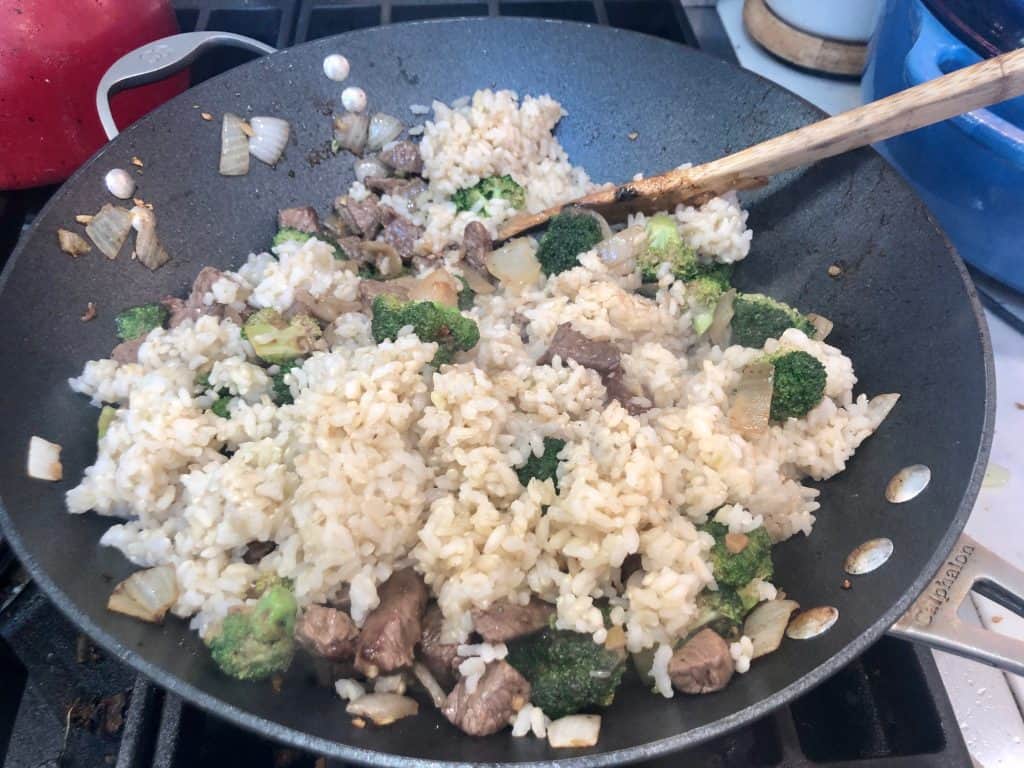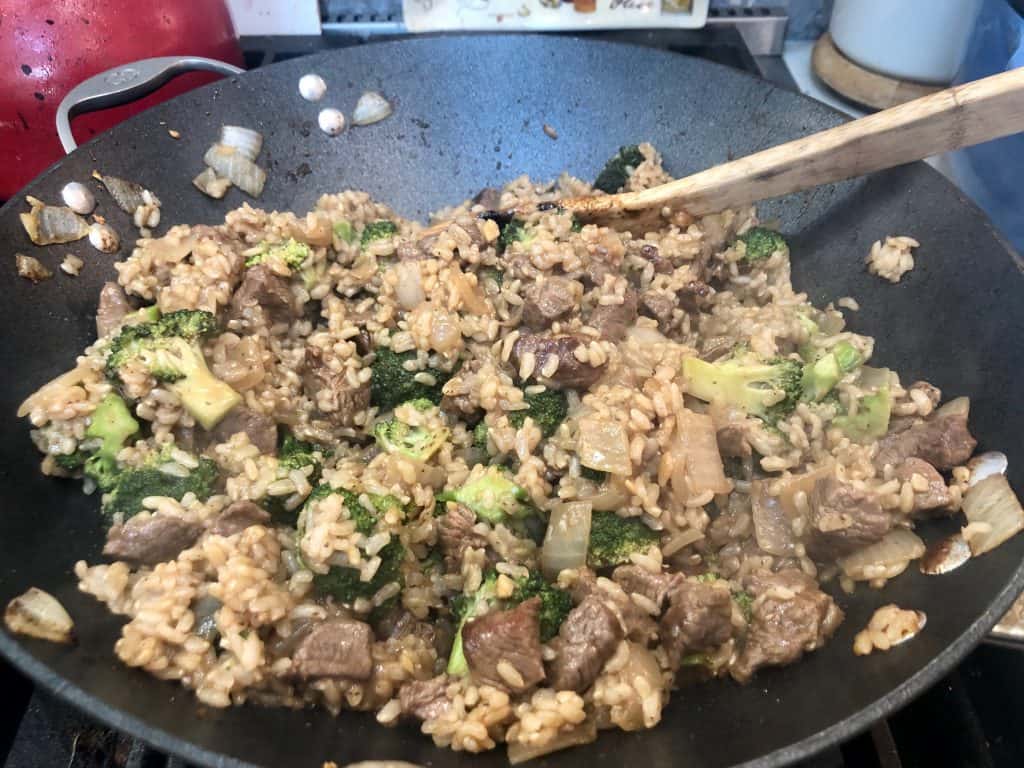 Now for the finishing touch – add the rice, coconut aminos, and Worcestershire sauce. Heat for a few minutes until the rice is warm.
We got ourselves a finished dish…Beef and Broccoli Stir Fry!
---
Tools I used in this recipe:
Riveira Wooden Cooking Utensils
---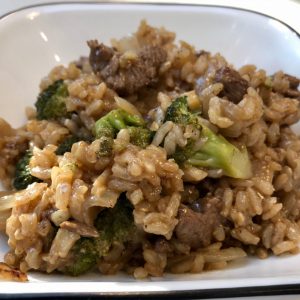 Beef and Broccoli Stir Fry
You can't go wrong with a good beef and broccoli stir fry dish! This recipe uses tender, juicy filet mignon, and with a hint of both sweet and heat…make sure you make enough because you'll be begging for seconds!
Ingredients
2

lb

filet mignon

cubed

1 ½

cup

brown rice

4

cup

broccoli

florets

2

cup

onion

chopped

¼

cup

arrowroot starch

4

cloves

garlic

chopped

2

tsp

ginger

fresh; minced

3

tbsp

olive oil

¼

cup

worcestershire sauce

¼

cup

coconut aminos

salt

to taste

pepper

to taste
Instructions
Cook the rice – in a medium sized pot add 1 1/2 cup brown rice with water (follow cooking directions on rice for water amount). Cook time will vary based on the rice you're using – follow the instructions. Once rice is cooked, set aside.

Cook the meat – pat beef dry with paper towels. Season with salt & pepper. In a large bowl/plastic ziploc add the arrowroot starch and the meat. Stir enough to make sure all the meat gets covered with the starch mixture.

Heat the olive oil in a large pan and add the meat (work in batches if need be). Cook for about 5 minutes or until brown on all sides. Don't overcook the meat here. Set aside and cover.

Clean out the pan (or use separate) and add another 2 Tbsp olive oil. Heat and add the garlic. Cook for 30 seconds to a minute until fragrant.

Add the onions. Season with salt and pepper. Cook for about 3-4 minutes or until tender.

Add the broccoli and ginger. Cook for about 5-7 minutes (about 10 if frozen; you should cover the pan as well).

Once the broccoli is soft, add the cooked beef back into the pan. Cook for about 2-3 minutes on medium heat.

Add the rice to the pan. Mix everything together. Once mixed, add the aminos and the Worcestershire sauce. Lower the heat and cook for 2-3 minutes. If the food is sticking to the bottom of the pan, add a little water or beef/chicken broth to the pan.
---