These are the best baked chicken enchiladas...enjoy!
Adapted from Eating Well
We don't just share food with our friends, we also share our all-time favorite recipes with them! Props to my good friend Jen, for sharing this recipe! Today we'll be making the best baked chicken enchiladas. And we'll be using a LOOOOOOOOT of cheese!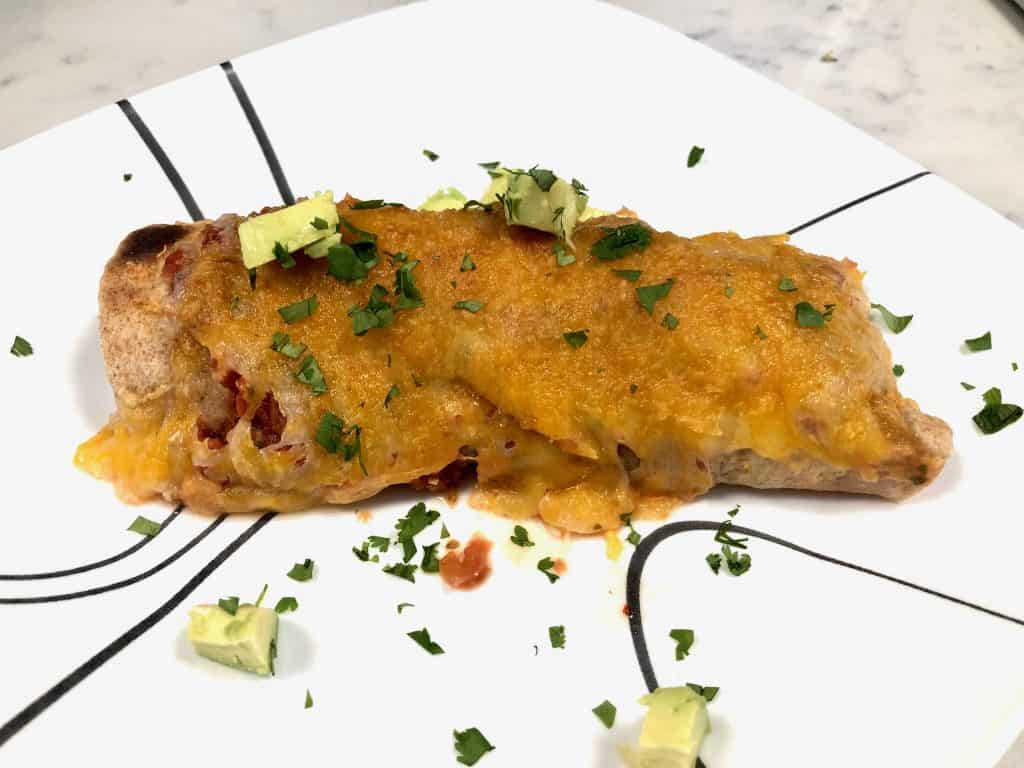 What's not to love about enchiladas...and Mexican food in general?! I mean, I love them! Doesn't everybody? If you need ideas for next Tuesday, try the Baked Chimichangas or Mexican Casserole with Green Beans. Both are easy to prepare, filled with vegetables, and a lot of cheese!
Get in my belly!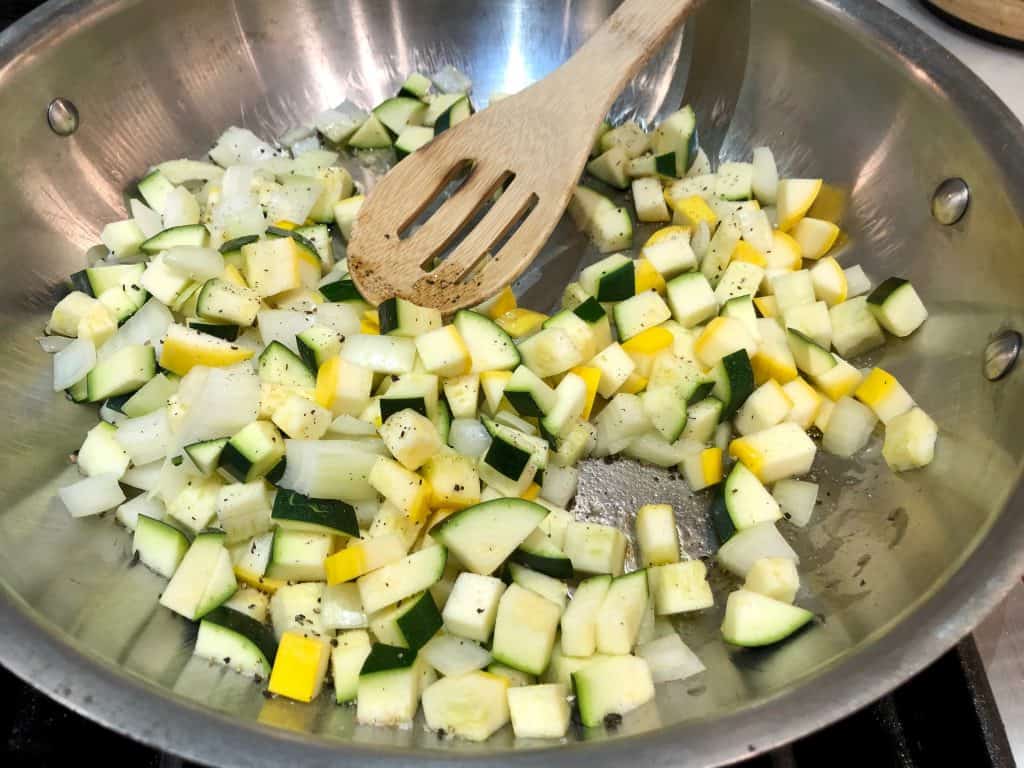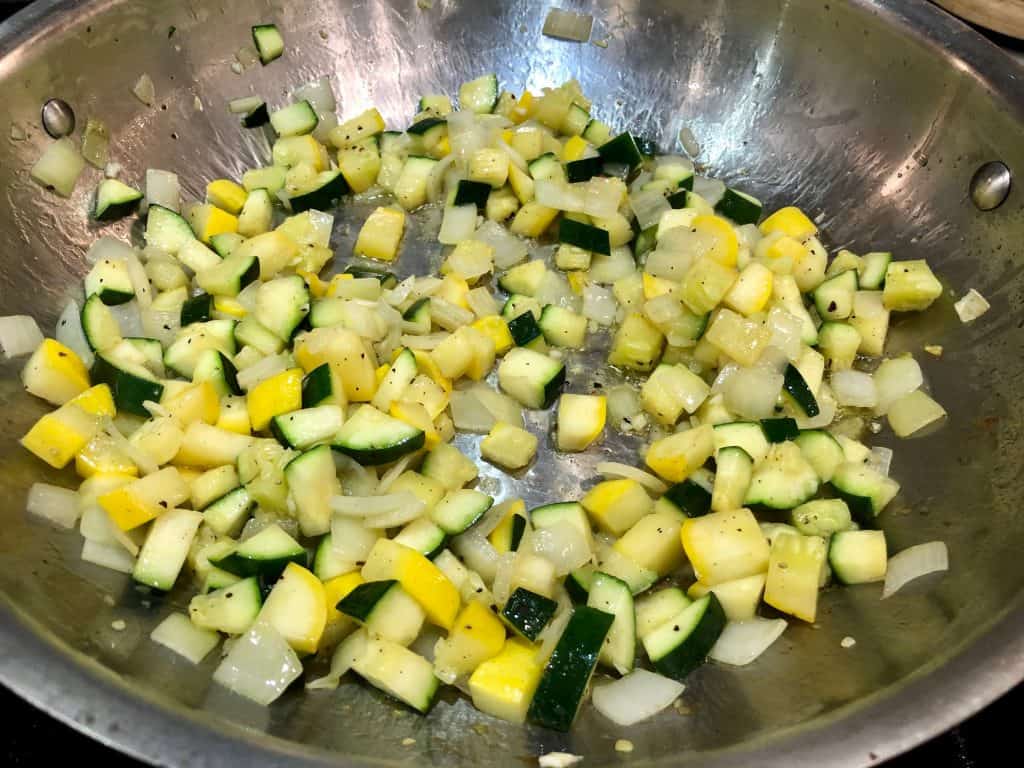 How to make the best baked chicken enchiladas
First, I preheat the pan for about a minute or two. Then add the zucchini, squash, onion, and cook until the vegetables are soft and beginning to change its color to brown...delish!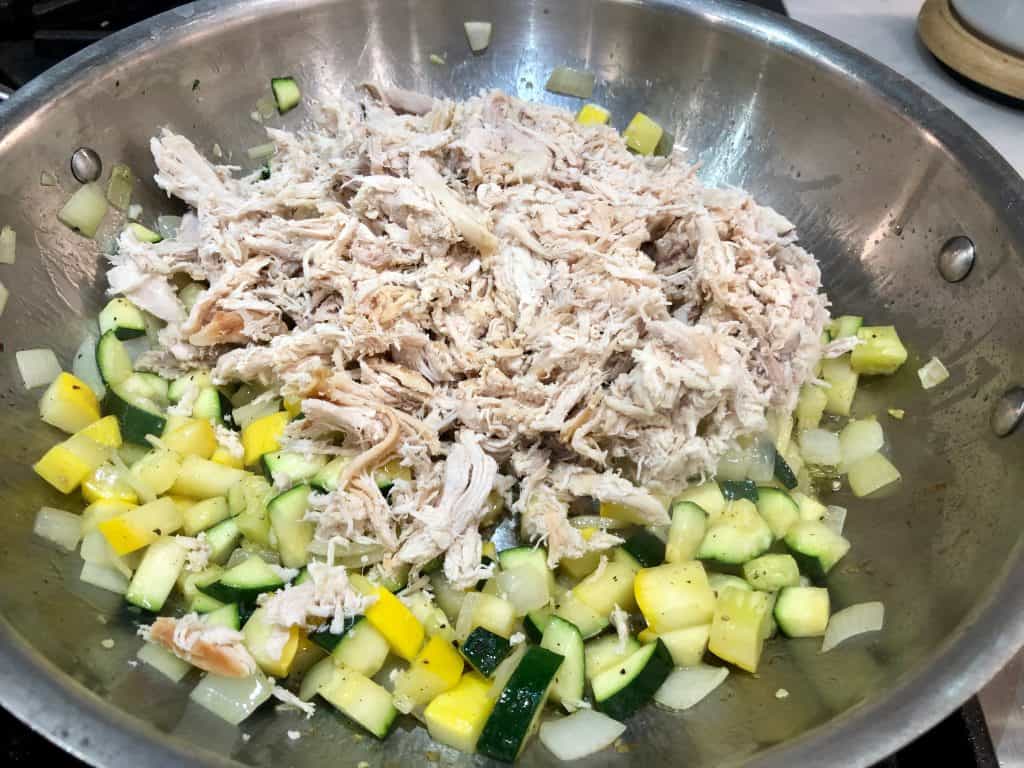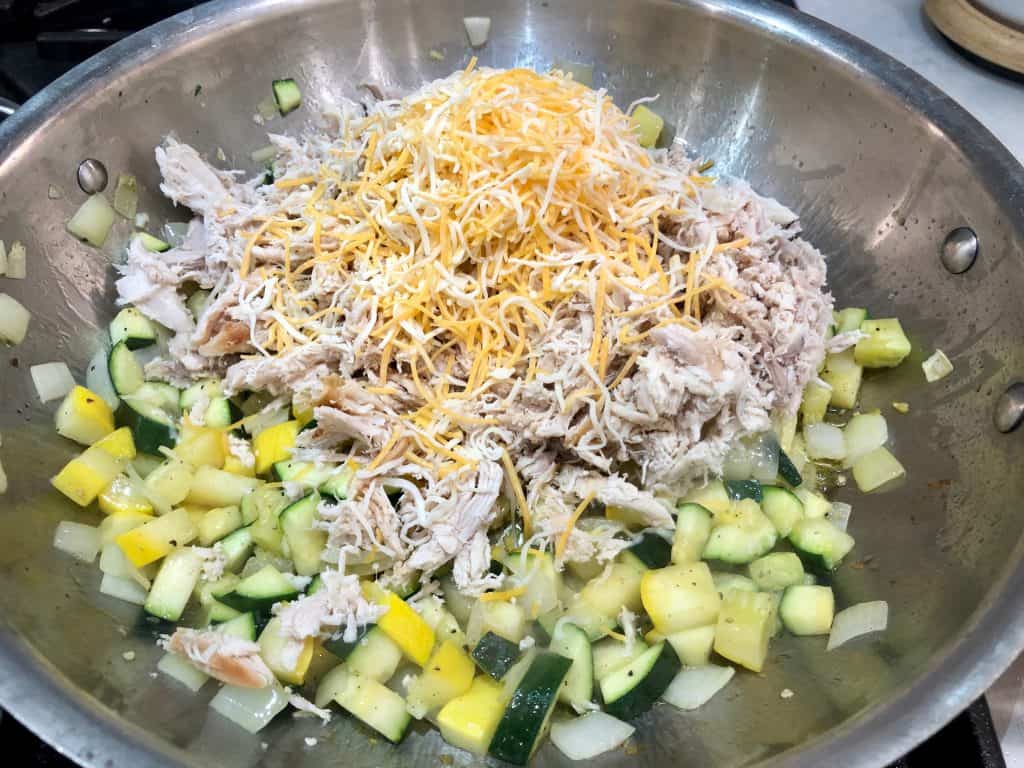 Once the vegetables are cooked, we can now add the shredded chicken and the cheese! It depends on you on how cheesy you want your enchilada to be! Mix it well until the chicken is cooked and cheese melts...about a minute.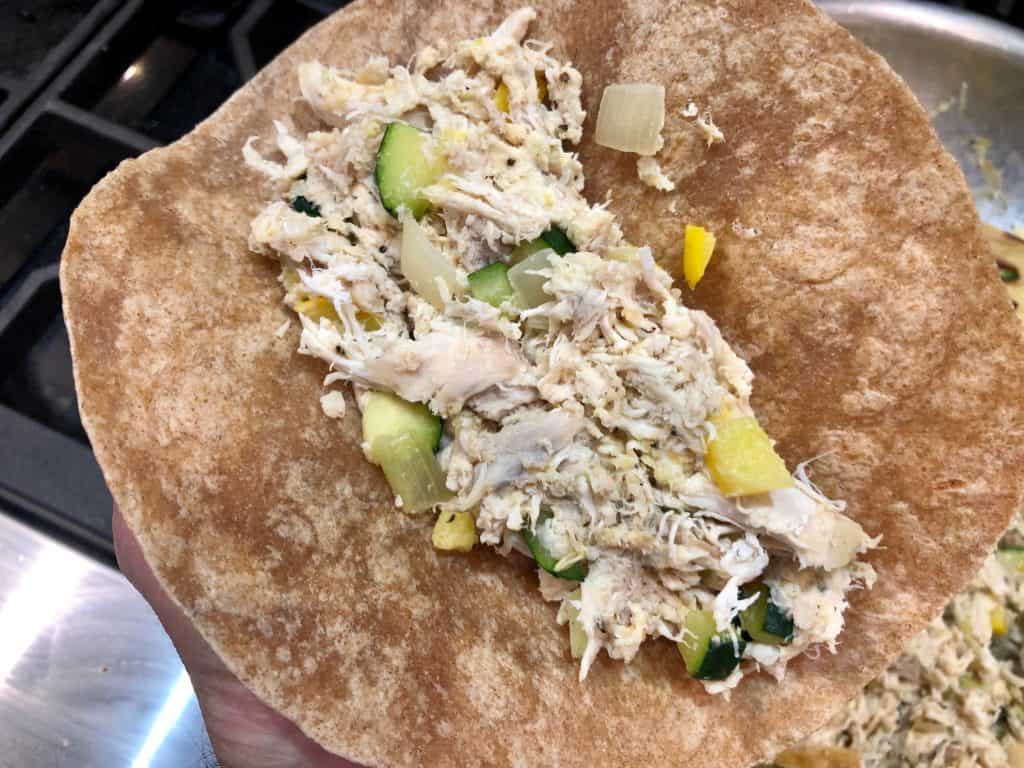 To prepare the tortillas, I've placed it in a damp paper towel and put it in the microwave for about 20 seconds. You can adjust the time if you need to.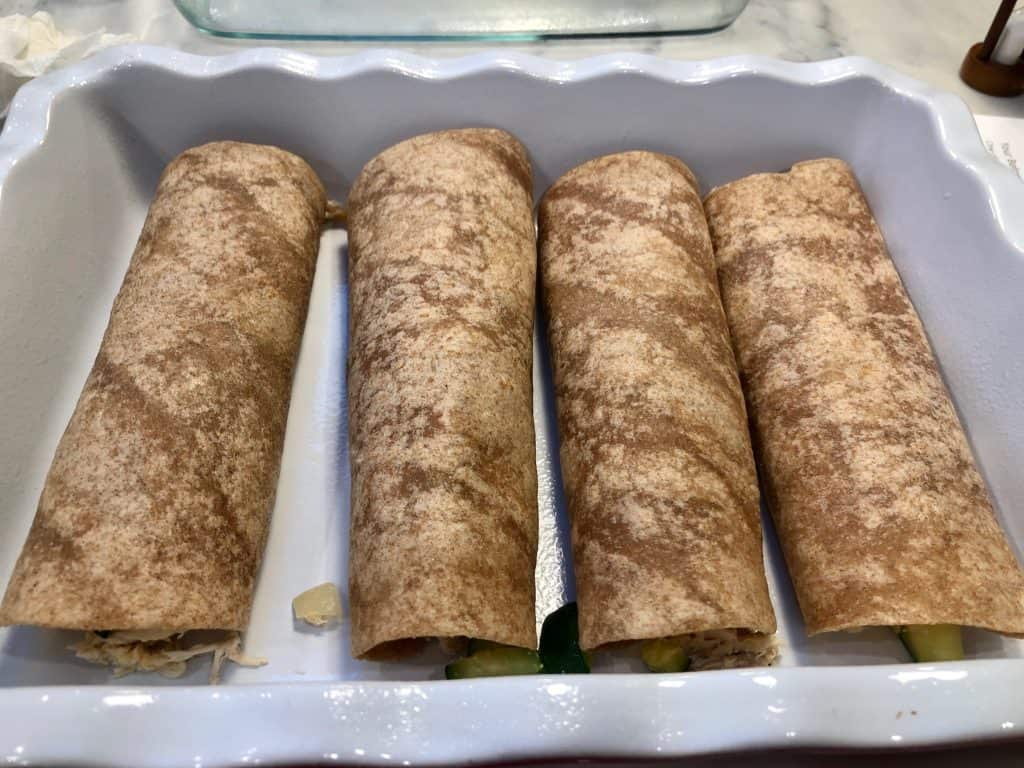 Repeat the same process with the rest of the remaining tortillas. Once you have a warm tortilla, you can now put the filling in, wrap it up, and place it in a baking pan.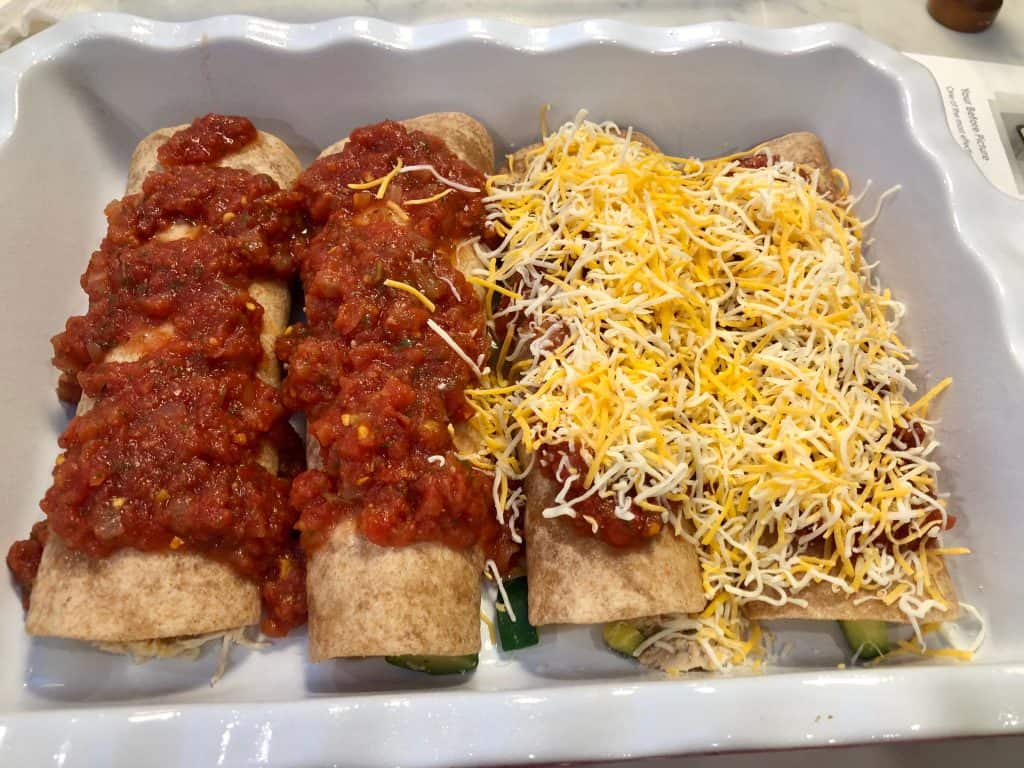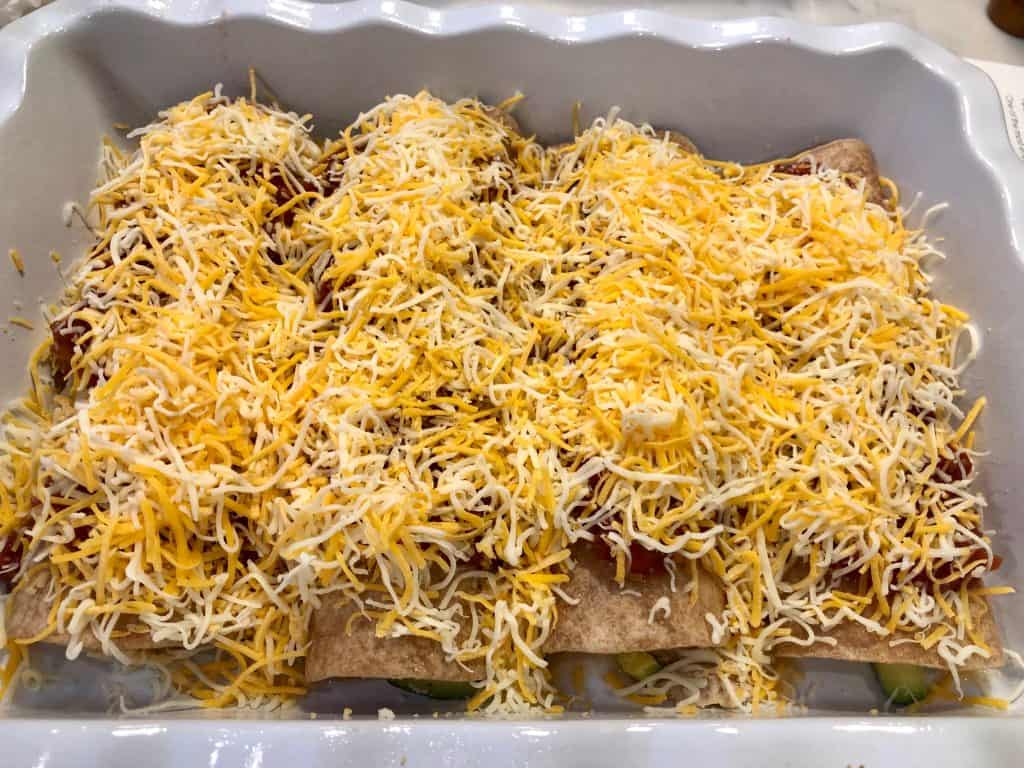 Oh yeah baby! After you place it in a pan, drizzle it with your favorite salsa and top it up with any amount of cheese you like (p.s. that means a lot lol)! Doesn't cheese make everything taste better?
Throw it in the oven under the broiler for about 2 minutes or so. Make sure to keep an eye on it though...you can very easily burn them (ask me how I know that)!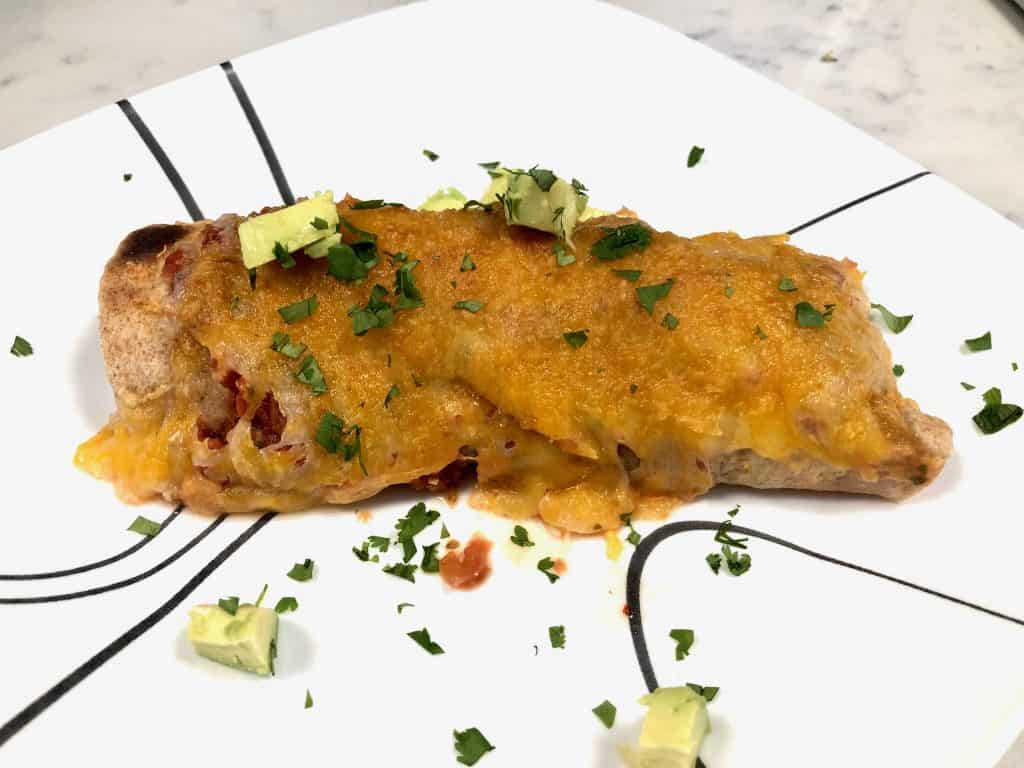 This baked chicken enchilada recipe is ready to eat. Feel free to add some avocado and cilantro on top as the finishing touch!
Two thumbs up from the Guinea Pig on this one...well done EatingWell!
---
Tools I used in this recipe:
---
Get the recipe here.
---