Adapted from Blue Apron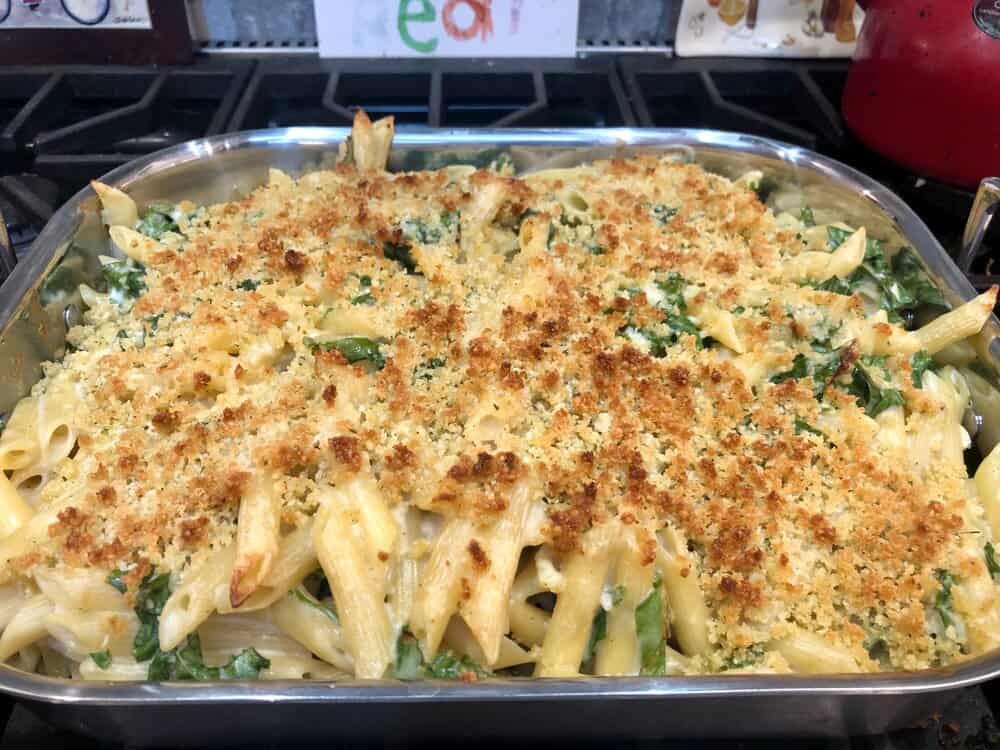 This Baked Penne Pasta and Kale is one of my all-time favorite pasta recipes and I have Blue Apron to thank for it! I got this recipe from them a few years back, swapped in some Smoked Gruyere and it's been a family favorite ever since.
If you a creamy dish fan like me, be sure to check out my Creamy Spinach Gnocchi with Basil and Cherry Tomatoes. It's delish!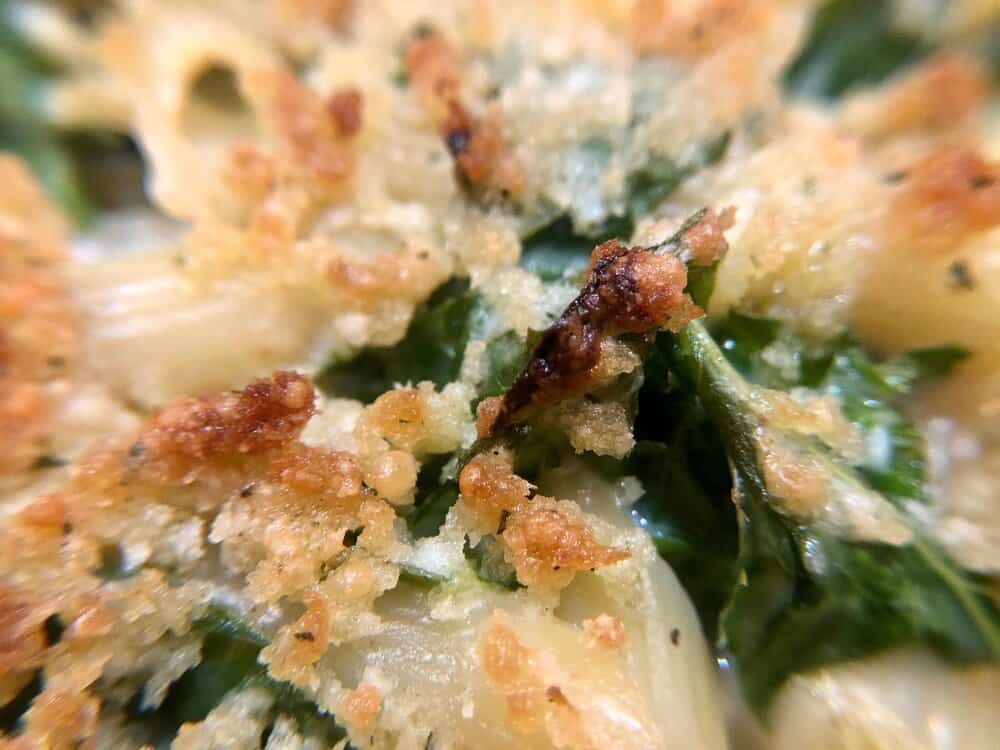 I'm sure you can make this recipe with something other than kale, but it really makes this dish. There's a little crunch with the kale that gets mixed in with the softness of the pasta…it's so damn good!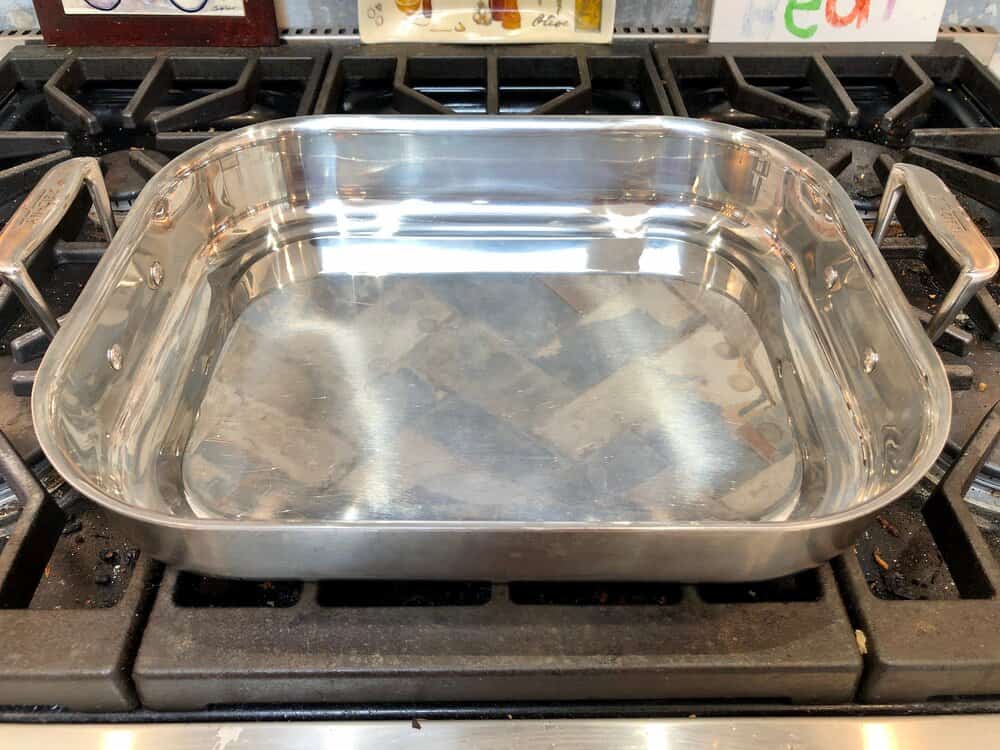 I hardly ever use my All-Clad Lasagna Pan for making lasagna. It's such a versatile baking pan that I not only use it for this recipe, but most of my recipes where I need to load a bunch of ingredients into the oven. All-Clad…all the way!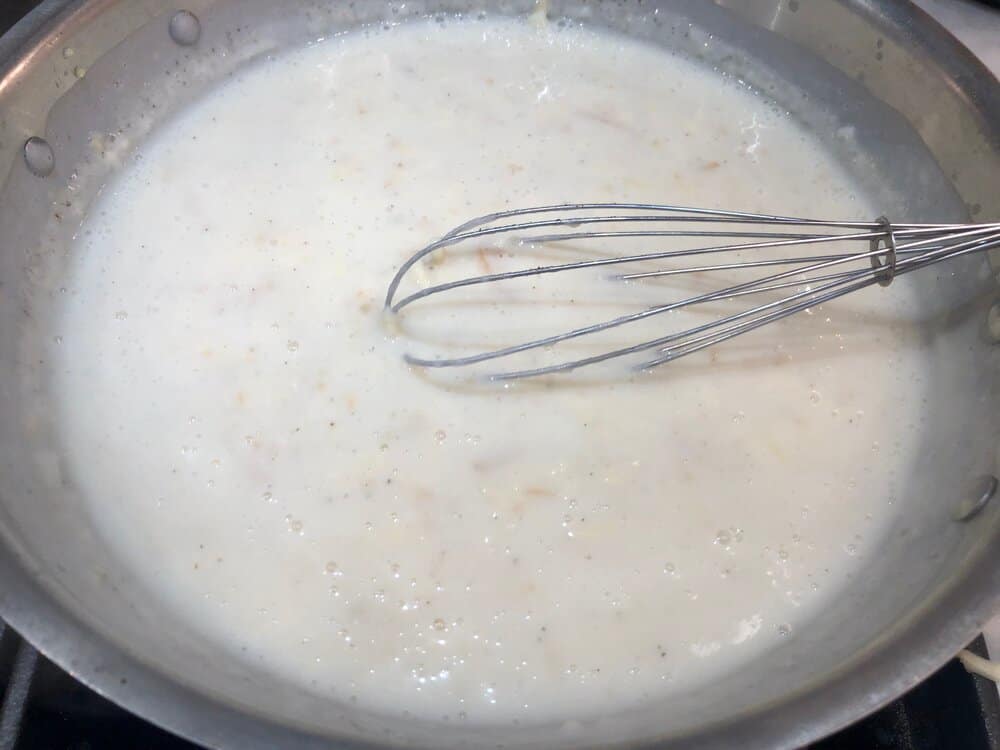 The sauce is very easy to make. It's called a Bechamel Sauce, and this one is made with garlic, flour, milk, reserved water from the pasta, and gruyere. Some salt and pepper and this is ready to go.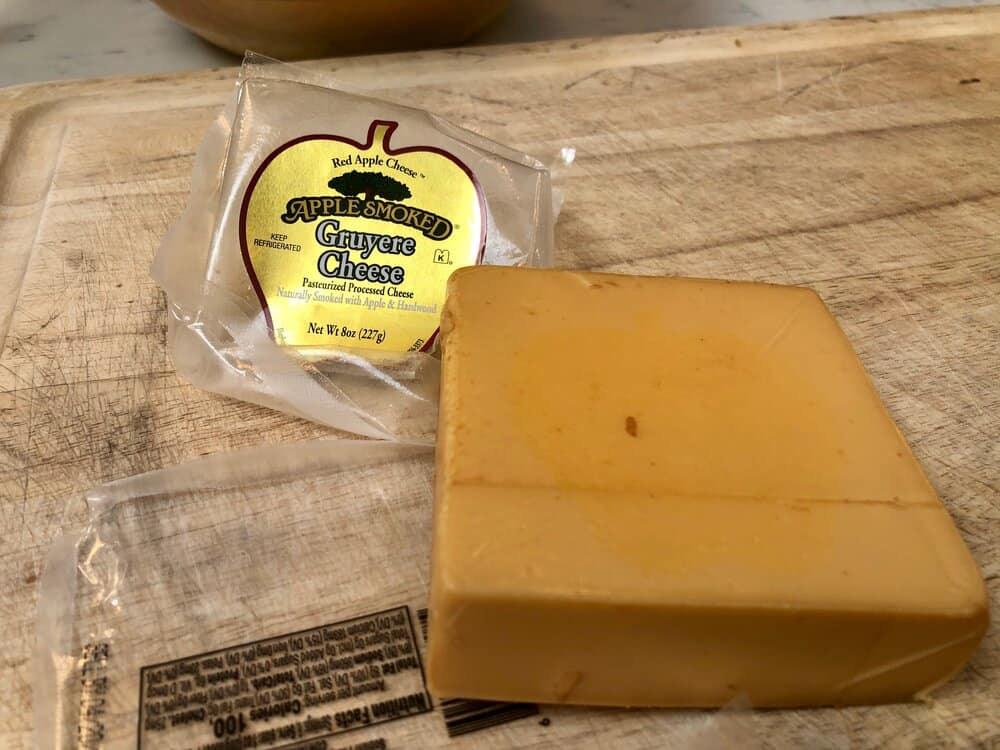 This is my secret weapon with this recipe…and the only thing I can officially take credit for. I LOVE the smokey-ness this Apple Smoked Gruyere Cheese adds to this recipe. For me, it's a non-negotiable now….this Baked Penne & Kale gets made with it or it doesn't get made at all.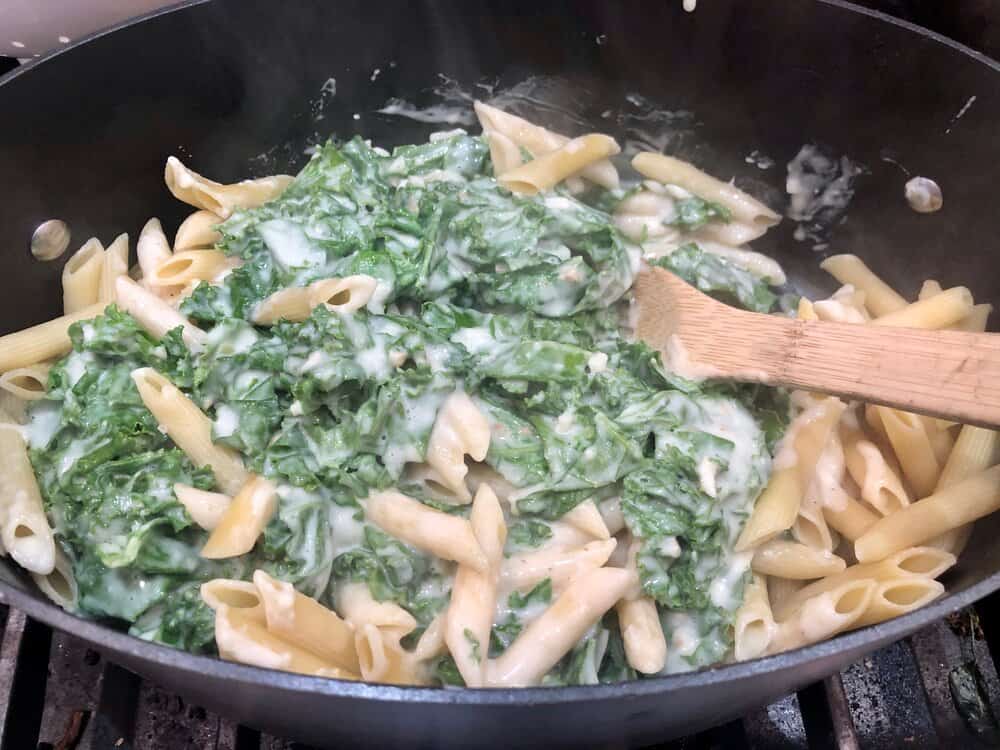 Add the kale and cooked penne to the pot and it's ready to go in the oven. Grab your biggest baking pan and get to work! 🙂
Tools I used in this recipe: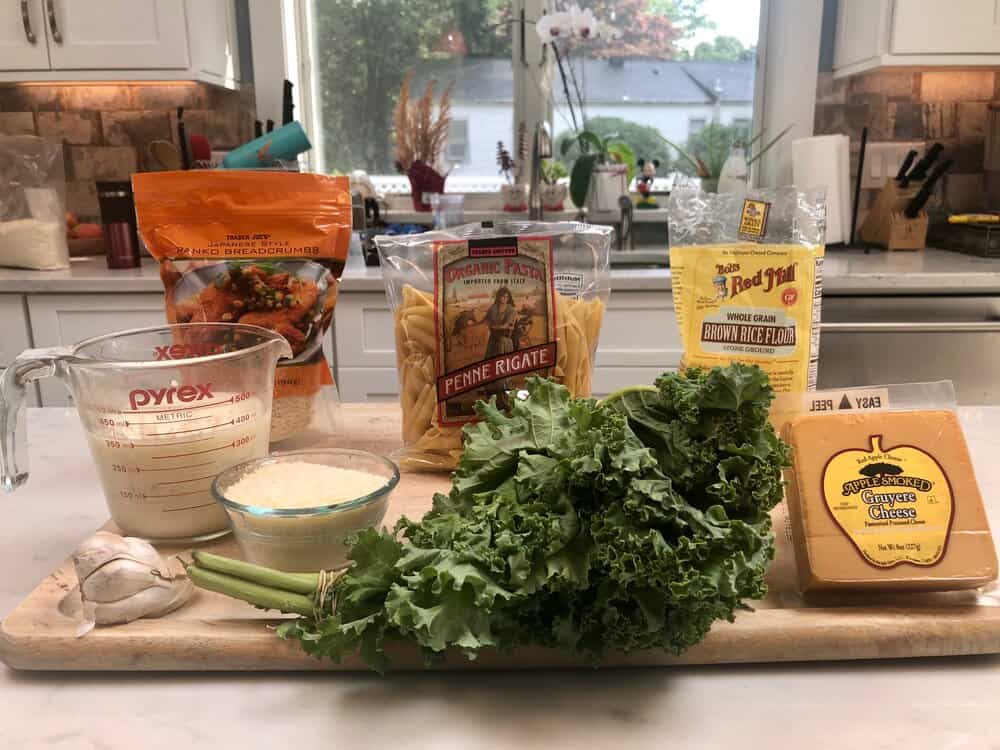 Get the original recipe here on Blue Apron's website.
*If you're not making the Arugula-Clementine Salad then you don't need the arugula, clementines, or lemon from the ingredients list.
**Also, I don't use the roasted, peeled chestnuts as a topping either and I ALWAYS substitute the Apple Smoked Gruyere for the regular Gruyere.
Enjoy!
---